In a Sunday message, Jahangiri wrote, "unparalleled performance of Iran in 2018 Indonesia Asian Games, especially shining of women athletes, and collecting 20 gold medals in different sports … brought Iranians happiness and provoked their national pride."
He touched upon gaining the trophy in fields of volleyball, women's and men's kabaddi, freestyle and Greco-Roman wrestling, breaking world record and snatching gold in weightlifting, and gaining other gold medals in fields of athletics, Taekwondo, climbing and karate.
Jahangiri congratulated these results to all athletes, their families, coaches and Iranian people, wishing for more success and achievements in the future sports events.
The 18th edition of 2018 Asian Games officially kicked off on August 18 in Indonesia cities of Jakarta and Palembang and closes today. Gaining a total of 62 medals (including 20 gold, 20 silver and 22 bronze medals) Iran finished the Asiad with the 6th rank. China, Japan, South Korea, Indonesia and Uzbekistan topped the medals table ranking.
Here is the full medals table of the competitions: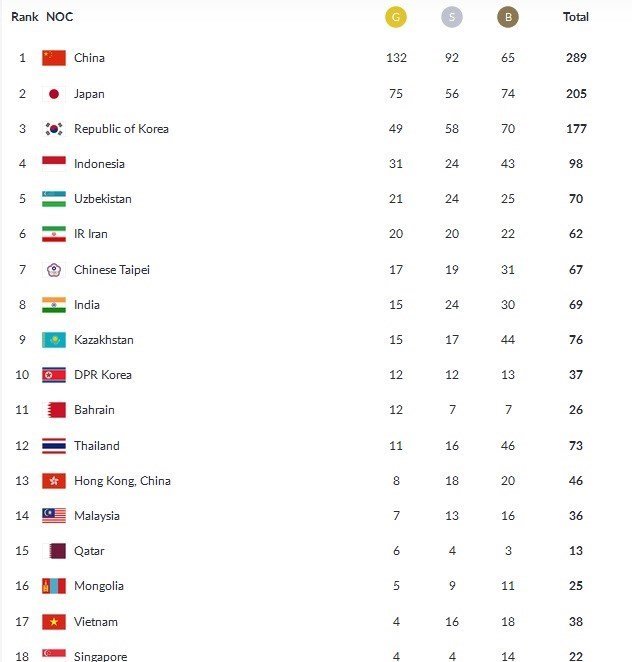 MAH/IRN83019782