The Iranian and Chinese officials inked 20 documents of cooperation and MoUs in various fields including crisis management, tourism, communication and information technology, environment, international trade, intellectual property, agriculture, export, healthcare, media, sports, and cultural heritage.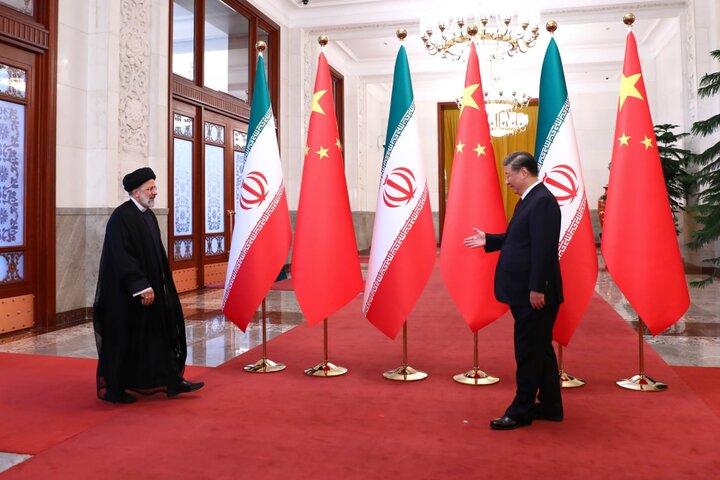 China's Xi officially welocmes Iran's Raeisi in Beijing
Chinese President Xi Jinping officially welcomed his Iranian counterpart, Ebrahim Raeisi, at the National People's Congress of China on Tuesday.
During the greeting ceremony, 21 cannon balls were fired and a welcome march was played when the Iranian president entered the building of the National People's Congress.
After taking a commemorative photo of the presidents of Iran and China, the members of the high-ranking delegations of the two countries were introduced.
The national anthems of the two countries were also played during the ceremony. An honor parade was also held in front of the two presidents.
After the official welcome ceremony, the bilateral negotiations between Iran and China high-level delegations were held.
The presidents of Iran and China are set to hold a meeting today.
Before deperture to China on Monday eveining, Ebrahim Raeisi said that 20 various Memorandum of Understanding will be signed between Tehran and Beijing during his visit to China.
MP/5709300