The unveiling ceremony was held on the sidelines of the inauguration of three aviation centers, including a helicopter research center and a center for specialized helicopter overhaul, in the presence of IRGC Commander Major General Mohammad Ali Jafari and other Armed Forces' commanders.
The 'Azarakhsh' anti-armored missile can be installed on two-blade 'Cobra' attack helicopters. The missile weighs 70kg and is 3096mm long, with a diameter of 127mm, and a 10km range at a maximum speed of 550m/s.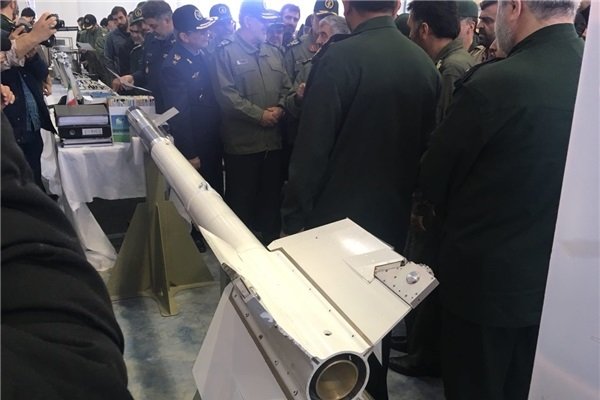 'Azarakhsh' locks on targets at a maximum distance of 6km. It comes equipped with a thermal explorer and is used in low-altitude air operations and against ground targets.
Other IRGC achievements unveiled during the Wed. ceremony include the equipment of IRGC's Mil Mi-17 helicopters with night-vision systems.
MS/4239351