Belarus:
Addressing Iranian President Ebrahim Raeisi in a message, Belarusian President Alexander Lukashenko conveyed his congratulation to his Iranian counterpart on the 44th anniversary of the victory of the Islamic Revolution of Iran.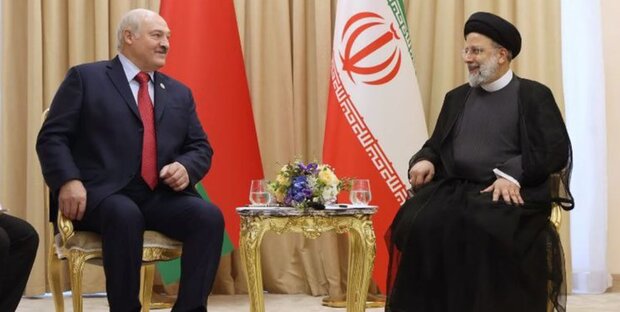 "Your country plays an important role in the region and the world," Lukashenko said.
The President of Belarus further expressed his hope to visit Iran in the near future and discuss important issues in the bilateral, regional, and international agenda.
At the end of this message, Alexander Lukashenko wished his Iranian counterpart health and more success and peace, happiness, and well-being for all Iranians.
Armenia:
Nikol Pashinyan, Prime Minister of Armenia also held a telephone conversation with Raeisi on the occasion of the victory of the Islamic Revolution of Iran.
Pointing out the importance of Tehran-Yerevan's ideas in the field of establishing and strengthening regional peace and stability, he once again emphasized his invitation for President Raeisi to visit Armenia.
Qatar, Kuwait, Oman:
The Qatari Amir Sheikh Tamim bin Hamad Al Thani sent a cable of congratulations to Ebrahim Raeisi, President of the Islamic Republic of Iran, on the occasion of the Islamic Revolution victory anniversary.
The Crown Prince of Kuwait, Mishal Al-Ahmad Al-Jaber Al-Sabah sent congratulations to the Iranian President, according to the KUNA news agency.
"We congratulate the Islamic Republic of #Iran on its National day," Omani Foreign Ministry also wrote on its Twitter account.
Russia:
Despite the difficult international conditions, the relations between Ian and Russia, which are based on good neighborliness, move forward on the path of development, Russian Foreign Minister Sergei Lavrov said in his congratulatory message to Iranian Foreign Minister Hossein Amir-Abdollahian.
Lavrov also expressed hope for the improvement of relations and interactions between the two countries in bilateral and international issues.
India:
Addressing Iranian top diplomat Hossein Amir-Abdollahian in a message, Indian Foreign Minister Subrahmanyam Jaishankar felicitated the anniversary of the victory of the Islamic Revolution and the National Day of the Islamic Republic of Iran.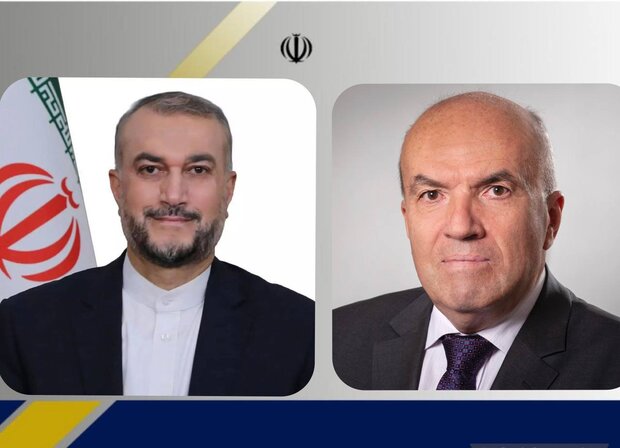 Bulgaria:
Nikolay Milkov, Bulgarian Minister of Foreign Affairs, also congratulated Amir-Abdolhian on the anniversary of the Islamic Revolution and the National Day of Iran.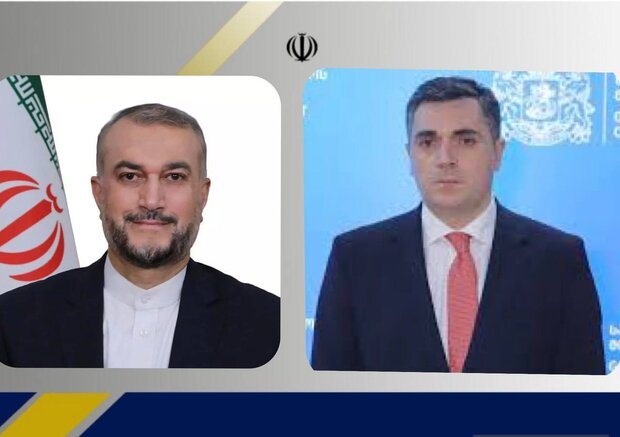 Georgia:
Felicitating the anniversary of the Islamic Revolution to his Iranian counterpart, Georgian Foreign Minister Ilia Darchiashvili emphasized Georgia's commitment to the continuation of friendly relations between the two countries and the promotion of bilateral relations.
Romania, Venezuela, Afghanistan, Algeria, Armenia, Kyrgyzstan, Cuba
Iranian Foreign Minister also received congratulatory messages from Romanian Foreign Minister Bogdan Aurescu, Venezuelan Foreign Minister Yvan Gil Pinto, Taliban's acting Foreign Minister Amir Khan Muttaqi, Algerian Foreign Minister Ramtane Lamamra, Nikol Pashinyan Prime Minister of Armenia, Acting Minister of Foreign Affairs of Kyrgyzstan Jeenbek Kulubaev, Minister of Foreign Affairs of the Republic of Cuba Bruno Rodríguez Parrilla, Croatian Minister of Foreign and European Affairs Gordan Grlić-Radman, Minister of Foreign Affairs of Serbia Ivica Dačić, Qatar's Foreign Minister Mohammed bin Abdulrahman Al Thani and Turkmenistan's Foreign Minister Raşit Meredow.
RHM/