In the meeting held with President of the Senate of Spain, Pío García-Escudero Márquez on Sunday, President Rouhani highlighted the friendly ties between Tehran and Madrid, noting the better conditions for developing economic relations after the implementation of the JCPOA.
President Rouhani hailed the European Union's effective role in the successful implementation of Iran's nuclear deal, stressing the EU's satisfactory measures in protecting the deal despite various US obstacles and lack of commitment.
Rouhani further called on Spain to make the best use of opportunities provided by the JCPOA in various fields of industry, transportation and energy, as well as tourism and make investment.
For his part, the Spanish parliamentarian delivered the Spanish king's message of congratulations over President Rouhani re-election, adding "the result of recent elections in Iran indicates that your measures and approaches, as well as your moderate policy, in the past four years have been fruitful."
He further voiced Spain and EU's support for constructive cooperation with Iran.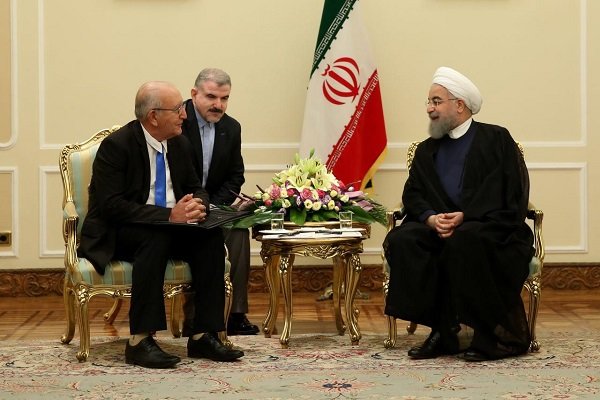 Also on Sunday, President Rouhani held talks with Vice-President of Cuba, highlighting the two countries' common causes such as independence, freedom, and resistance against dominance of world powers.
During the meeting, President Rouhani stressed the need for the implementation of agreements reached between the two nations during his visit to Cuba in 2016, calling for more unity and solidarity in the face of US unilateral and unjust sanctions.
The Cuban Vice-President Ulises del Toro, for his part, delivered the Cuban President's message of congratulations to President Rouhani on his re-election, stressing his country's resolve for developing cooperation with Iran as another independent country on the same track as Cuba in the global community.
MS/4051642/4051807