In the meeting held with Prime Minister of Swaziland, Barnabas Sibusiso Dlamini on Sunday, President Rouhani voiced Iran's support for African nations, particularly South Africa, in their fight against Apartheid, expressing his joy over the "satisfactory level of security and stability" in southern Africa.
He also expressed hope for the complete eradication of terrorism in Africa, adding "one of our greatest responsibilities in today's world is the establishment of security and stability and combatting terrorism across the globe."
The Iranian President also highlighted the need for respect and equal rights for all nations throughout the world by means of political and international cooperation; "we believe that those countries that are seeking to dominate the world both in words and action, have chosen the wrong path," he added.
For his part, Swaziland prime minister who has been in Tehran to attend President Rouhani's swearing-in ceremony on Saturday, congratulated him on his re-election, and called for closer cooperation between the two countries.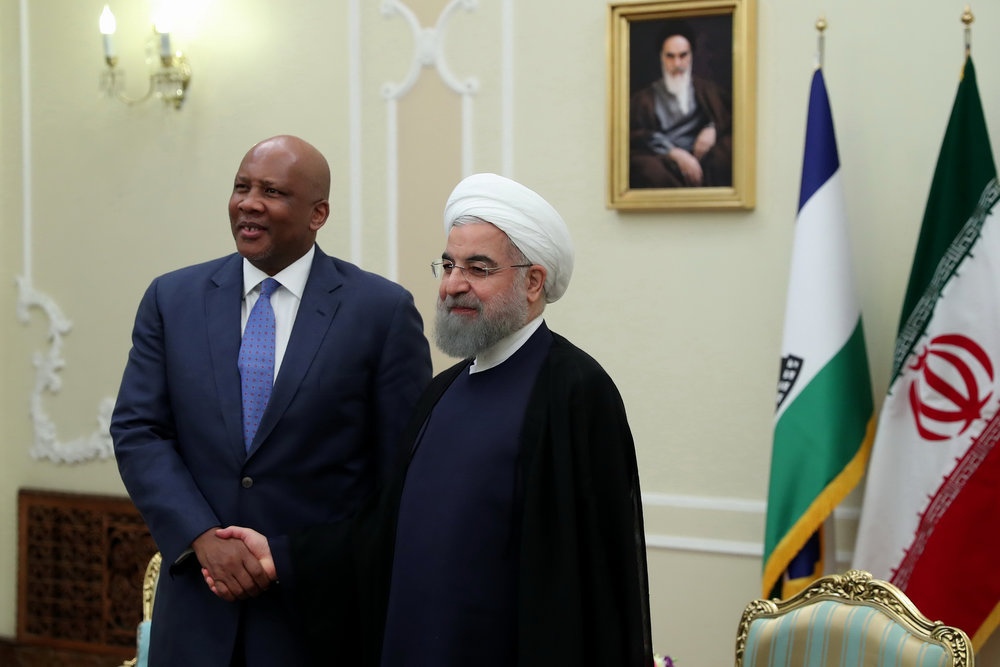 Also on Sunday, President Rouhani held talks with Letsie III of Lesotho, during which he stressed the shared views and ideologies between the two nations, saying the cultural commonalities should be used as an opportunity to develop relations.
President Rouhani also called for consultations between Iran and Lesotho for settling the various regional and international issues, such as terrorism.
For his part, Letsie III, the King of the southern African country, voiced respect for peaceful coexistence, non-interference in internal affairs of other countries, as well as peace and security, calling for development of relations with Iran and all other countries who have adopted the same approach.
MS/4051321,4051327