Iranian Foreign Minister Mohammad Javad Zarif held talks with Michael Roth, Minister of State for Europe at the German Federal Foreign Office, on Sunday morning in Tehran.
The German diplomat has been in Tehran since Saturday for the purpose of attending the swearing-in ceremony of Iranian President Hassan Rouhani.
During the meeting, Roth stressed Germany's full commitment to peace and stability in the region, voicing keen interest in cooperating with the Islamic Republic in this regard.
"The nuclear deal is of great importance to Germany," Roth said, while thanking President Rouhani for "reopening the doors" for cooperation.
He also stressed that Germany would continue interactions with Iran on high levels.
Zarif, for his part, voiced satisfaction over Germany's commitment to talks and cooperation, saying that Berlin can have an important role in advancing many issues.
The two sides further conferred on regional issues and the necessity of bilateral cooperation in restoring peace and stability to the Middle East.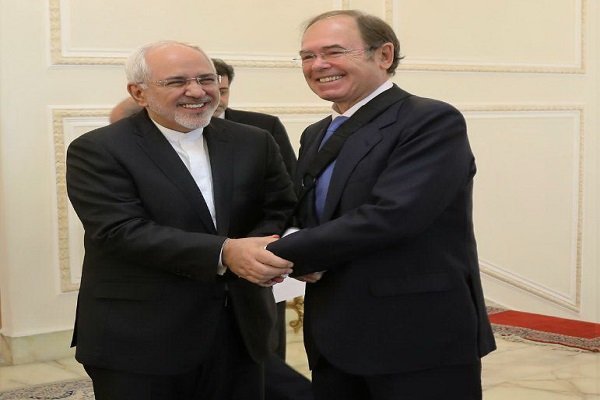 Also on Sunday, the Iranian foreign minister held talks with the President of the Spanish Senate Pío García-Escudero, during which the two sides stressed expansion of economic relations and removing obstacles to bilateral cooperation.
Zarif deemed Iran a suitable destination for foreign investment due to cost-efficient energy, geographic situation, skilled and efficient human resources, as well as stability and security in the country.
The Spanish official, for his part, underscored the importance of JCPOA for providing good opportunities to increase trade transactions and investment, noting the palpable positive impact of the nuclear deal on Tehran-Madrid economic relations.
MS/4051003/4051048