Several other Iranian diplomats as well as Iran's ambassador in Beirut Mojtaba Amani were also present at the meeting.
During the meeting, Amir-Abdollahian and Mikati discussed issues of mutual interest.
Referring to Tehran-Beirut bilateral relations, Amir-Abdollahian stressed the need for expanding the two countries' ties and cooperation in different fields including economy and trade.
The Iranian foreign minister also expressed Iran's support for the stability in Lebanon, as well as for the Lebanese nation, government, Resistance, and Army.
Mikati, for his part, considered Iran an important country in the region and hailed Tehran's constructive stance towards Lebanon.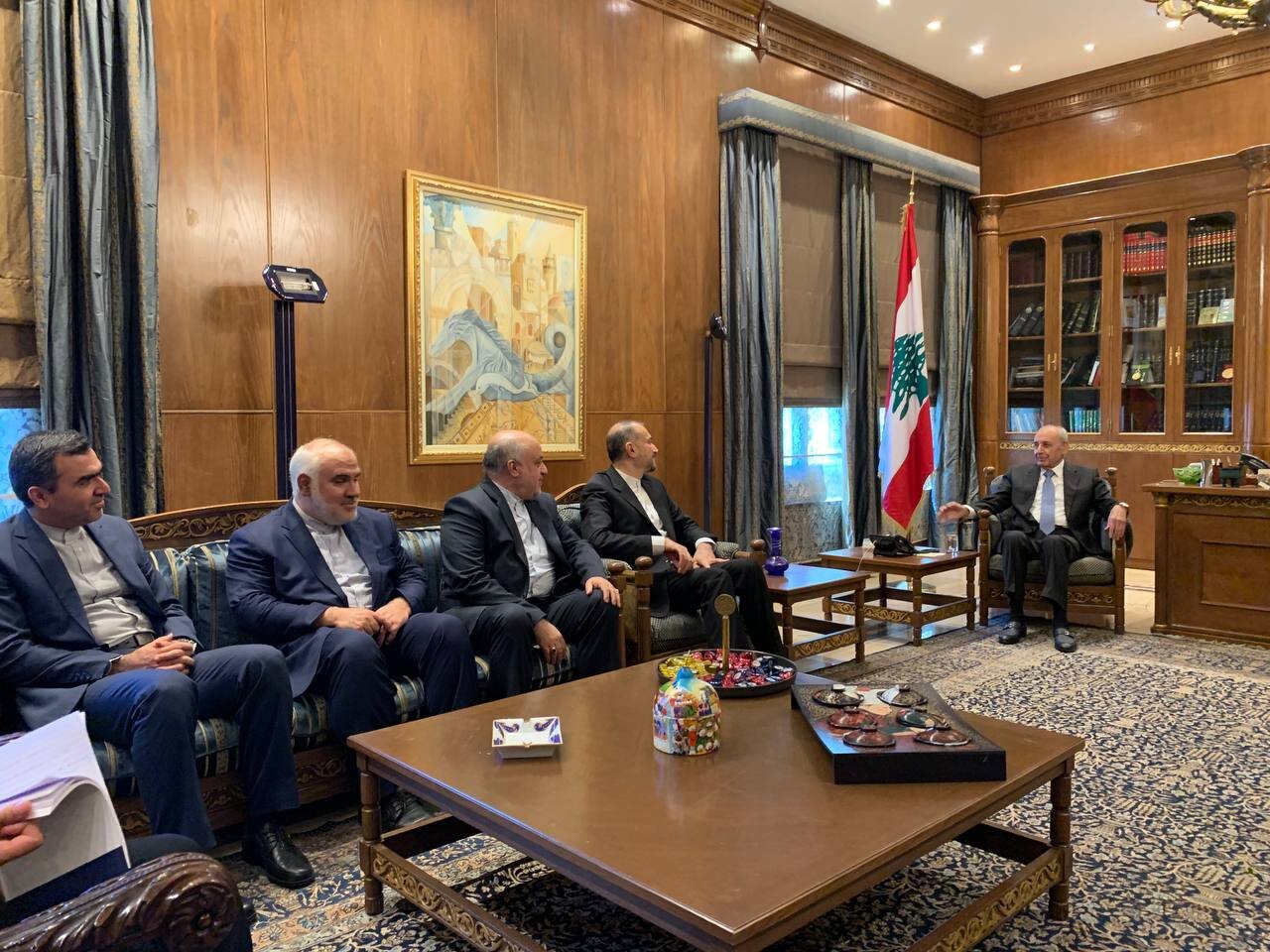 In another meeting, the top Iranian diplomat met and held talks with the Speaker of the Parliament of Lebanon Nabih Berri.
During the meeting, Amir-Abdollahian emphasized the necessity of solving the internal issues of Lebanon by using internal mechanisms and dialogue and agreement between Lebanese political currents.
Elsewhere in his remarks, the top Iranian diplomat appreciated the outstanding role of Lebanon and the country's Resistance in confronting the Israeli regime's destructive measures in the region.
Berri, for his part, welcomed the recent Tehran-Riyadh agreement and said that it will has positive effects at the regional level.
Earlier on Thursday, Amir-Abdollahian met and held talks with his Lebanese counterpart Abdallah Rashid Bouhabib.
The top Iranian diplomat arrived in the Lebanese capital on Wednesday night.
MP/FNA14020207000334