The 13th session of the Parliamentary Union of the OIC Member States (PUIC), attended by Parliament speakers, started in Tehran on Monday.
The event was held in the presence of representatives from 41 Asian and African countries, including 12 Parliament speakers and 9 deputy Parliament speakers along with envoys from Russia on Monday and Tuesday. It will be wrapped up on Wednesday with issuing a final resolution.
Parliament speakers from Mali, Cameroon, Afghanistan, Turkey, Lebanon, Pakistan, Iraq, Senegal, Oman, Algeria and Mauritania have attended the conference.
Currently the Islamic world is grappling with numerous issues and the region of problems covers an extended land from Eastern Asia to deep in Africa.
One of the countries attending at the 13th session of the Parliamentary Union of the OIC Member States is Indonesia and the Indonesian delegation was headed by Dr. Fadli Zon, Deputy Speaker of the Indonesian People's Representative Council.
As Indonesia is a very important Muslim country and the 4th most populated country in the world, an interview was arranged with the senior parliamentarian to touch upon the major crises in the Islamic world.
The exclusive interview covers diverse areas from Palestinian issue, Trump's remarks against Iran, Muslim minorities murdered in Myanmar, and bilateral relations and trade between Tehran and Jakarta.
Here comes the full text of the interview:
What have been the goals of this trip? And to what extent do you think the goals have been materialized?
Of course first of all our purpose here is to attend the 13th PUIC parliamentary union of the OIC member states countries which is held in Tehran and Iran will chair for the next one year. The OIC is a very important organization because it is consisted of 54 Islamic countries. Some frequent challenges to the Islamic world, Indonesia as the largest Muslim populated country and what is going on in the world like conflicts and potential conflicts especially related to Islamic community in many regions for example in the Middle East like in Syria, Yemen, Palestine and I think the current issues regarding the Rohingya Muslim refugees in border of Bangladesh which also I visited last month are addressed. So I think this gathering is very important to address many issues in the Islamic world and I hope this PUIC meeting or conference will make contributions to solve some of these problems.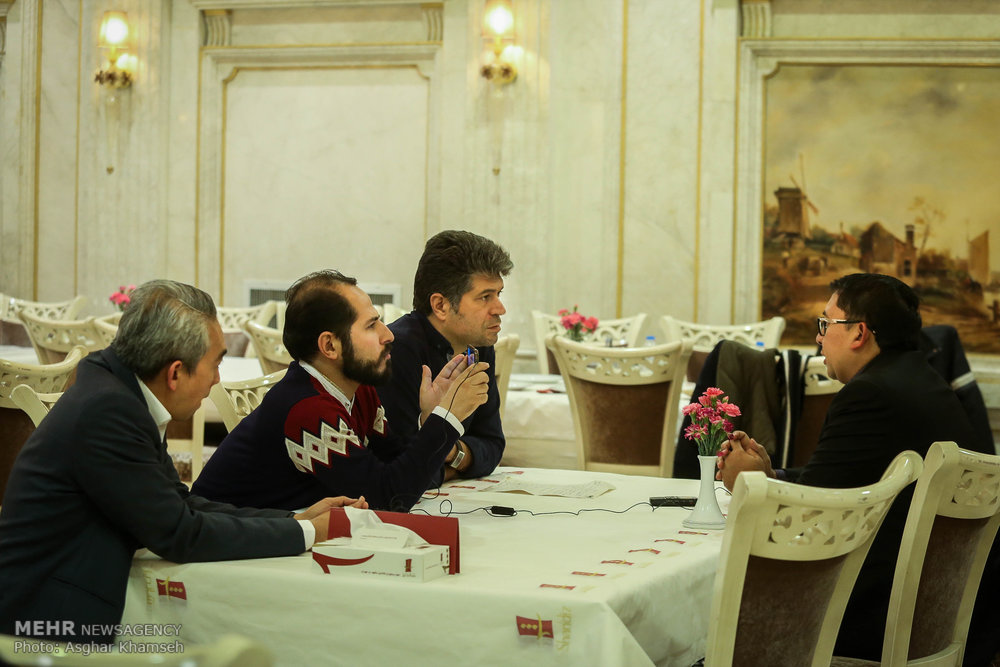 What can Iran and Indonesia do to help resolve the problems of Rohingya Muslims?
First the humanitarian issues should be considered. There are 1.1 million Rohingya Moslem refugees in the border. This humanitarian crisis which is also very acknowledged by the United Nations as ethnic cleansing process should be solved because half of them are actually children (around 550,000). Another most important things are the political and the diplomatic issues. I think Islamic states' support to Rohingya Muslims should be more clear and strong especially towards the Myanmar government who acted brutally or at least the Myanmar military. So I think the PUIC as the representative of the Muslim people can make a more concrete action. I propose that we send a committee or small group of committee represented by several countries to visit Cox's Bazar to see the situation by our own eyes after that we have to send the message to all over the world including to Myanmar government.
What are the joint fields that Iran and Indonesia can cooperate? Have any steps been taken to boost cooperation after implementation of the JCPOA? What other steps should be taken to boost ties of the two important Muslim countries?
Well, actually, the potentiality is very huge to develop more cooperation between Indonesia and Iran. I believe that especially the economic cooperation can be strengthened. According to our data the number of trades between two countries is around 350 million trade. I think it is very small. We can enhance this in the near future and we believe that it should increase we should increase the exchange of business people between Indonesia and Iran and but also the people to people contact through different ways which one of the ways is tourism. We send this message also to the Speaker of the Iranian Parliament His Excellency Ali Larijani. We should support for example the direct flights between Tehran to Indonesia and also in other economic cooperation fields.
Of course, political cooperation between Indonesia and Iran has already been developed and maybe in the near future we have to develop more including in the multilateral international organizations.
What can Iran and Indonesia do to fight extremism and terrorism in Muslim world?
About the extremism I think we have faced this problem especially after 9/11 all over the world. Of course some extremism is already there before even that event but after to 9/11 I think the extremism and terrorism has increased. we haven't found any case of suicide bombing or terrorist acts in Indonesia before 2001 which harm innocent people and destroy the economic situation for investment and etc. but I think the core idea is to protect the community from radicalism, extremism, fundamentalism, I think by giving more economic benefit especially prosperity because in Indonesian case most of the actors and also the perpetrators of these extremist acts are those who are in poverty and also with this combination of the wrong teachings, Islam is a very peaceful religion. Some preachers maybe try to manipulate Islamic teachings to attract people for their political benefit or groups' benefits. I think we have to combat this together not only Indonesia and Iran but also in agreement with other Islamic countries because this extremism, terrorism has damaged the Islamic image in the world as if that Islam is the religion of terrorism something like that. So I think we have to restore this image by giving the example to the world, to the world community, that Islam is very peaceful religion, Islam is very pro to development and also to science, culture also differences. Actually in Indonesia, Indonesian people, came from many different backgrounds, from different religions and also different ethnic groups and races.
Trump recognized Jerusalem as Israeli capital. What practical measures Muslim countries, particularly Iran and Indonesia, can take not to let this Zionist goal be materialized? Was the issue raised in Tehran conference?
Yes, In the Palestinian committee. From Indonesian side we of course will highlight this issue because this is a current issue and also very relevant issue to be addressed and discussed in this conference. We should acknowledge that East Jerusalem is the capital of Palestine and I think that is the Indonesian stance and of course we have to ask Islamic states to have the same stance towards Israel. Some of the countries still have diplomatic relation. I think this should be discussed also that everyone to give a clear message to the world. I think that all those OIC member countries should reconsider their diplomatic relation with Israel. Some, I think, some of the countries still have this diplomatic relation and this sends a mixed signal message.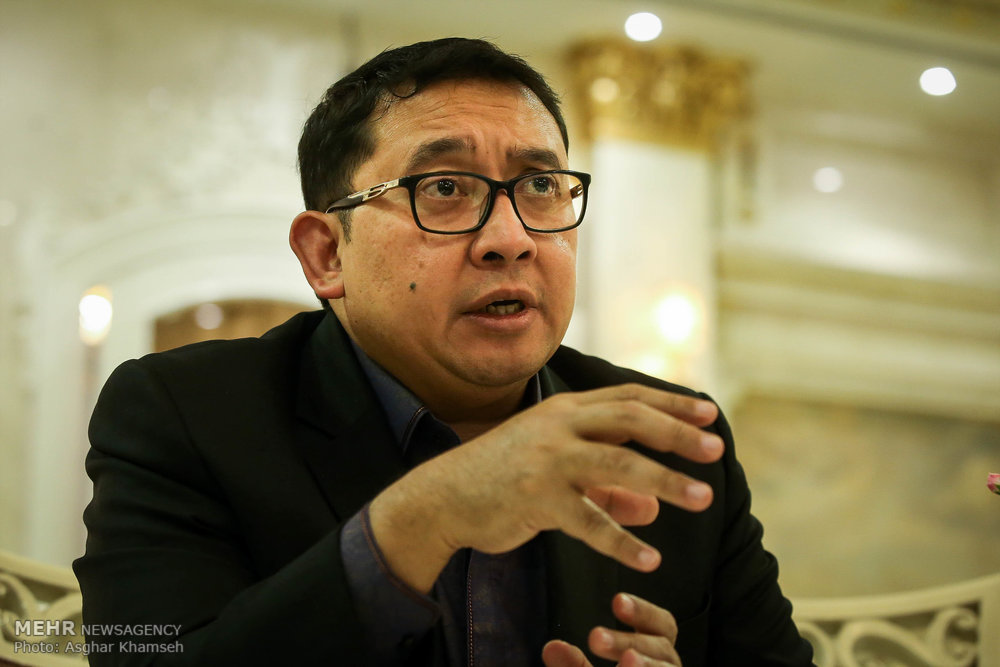 How do you assess recent US President Trump's approach towards recent developments in Iran?
I think this can be viewed as the interference of the United States towards other countries. According to international law it cannot be accepted. And I think Indonesian position toward Iran is very clear. As Iran has its own business to manage the country politically, economically, and so be treated equally as independence country and cannot be interfered of the domestic issues or domestic problems including the demonstration and etc. I think it should be stopped because involvement of other foreign powers in a country's domestic affairs can create more conflicts, not only conflict between two countries but also in the regional conflicts. I think we have to stand together. We believe that every country has right to manage their own affairs and cannot be interfered by other countries because it is an act of colonization, imperialism and so on, even though in a small scale, in early stage.
Interview by Payman Yazdani and Yasser Nazifi Gilavan, photographs by Asghar Khamseh
PY&YNG/ PR