The Iranians beat the Bahrainis 3-0 at the Amman's King Abdullah Stadium.
A brace form Hadi Aghily in the 36th and 38th minutes helped Afshin Ghotbi's team to win the first half in the Group A of WAFF. Mehrdad Oladi scored Iran's third goal two minutes into the second half.

The Persians are scheduled to play Oman on Tuesday.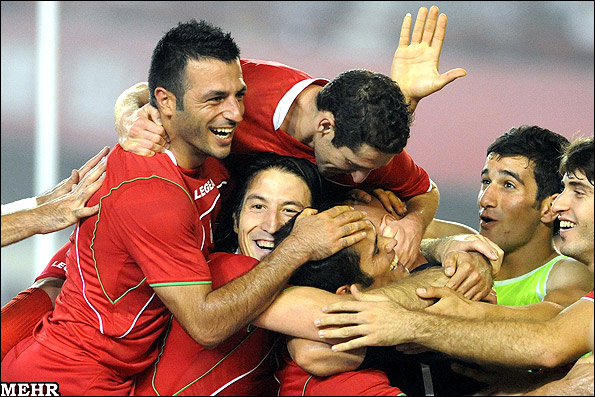 Iran won the title in 2000, 2004, 2007 and 2008 while the Iraq claimed the title in 2002.

"WAFF championship is a good opportunity for us to get ready for the 2011 AFC Asian Cup. Some good teams such as Iraq, Bahrain and Jordan will participate in the tournament," Ghotbi added

"We have achieved good results playing against teams from East Asian teams and we hope to do so with teams from the west of the continent," he added.

The tournament will end on October 3.

MH/GJ
MNA
END