Judges at the International Court of Justice, the principal judicial organ of the UN, have handed victory to Tehran over a case against US which states that the US sanctions imposed in May against Iran violate the terms of their 1955 Treaty of Amity.
In its initial ruling broadly in favor of Iran, the International Court of Justice has demanded the US suspend sanctions on Iran related to humanitarian aid, agriculture, spare parts supplies for civil aviation, and relevant services including banking channels.
The ICJ has ordered the US, in accordance with its obligations under the 1955 Treaty of Amity, Economic Relations, and Consular Rights, to remove, "by means of its choosing", any "impediments raising from the measures announced on 8 May 2018 to the free exportation to the territory of the Islamic Republic of Iran of medicines and medical devices, foodstuffs and agricultural commodities; and spare parts, equipment and associated services (including warranty, maintenance, repair services and inspections) necessary for the safety of civil aviation."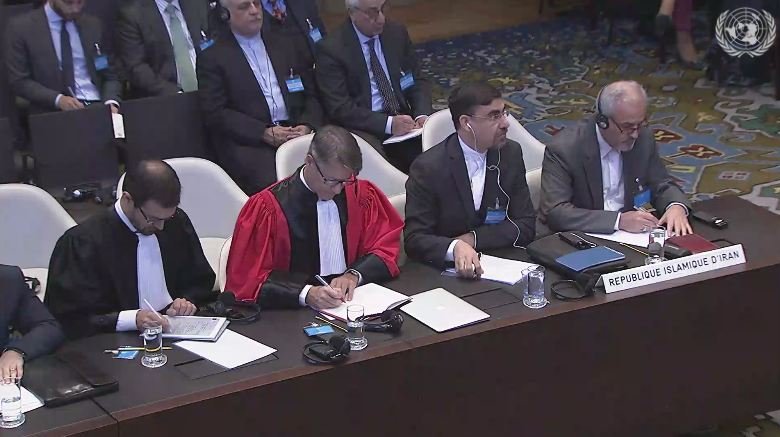 "To this end, the United States must ensure that licences and necessary authorizations are granted and that payments and other transfers of funds are not subject to any restriction in so far as they relate to the goods and services referred to above," the ruling added.
The Court has unanimously told both parties to "refrain from any action which might aggravate or extend the dispute before the Court or make it more difficult to resolve."
The Court further reaffirmed that its "orders on provisional measures ... have binding effect" and thus create international legal obligations for both parties.
MS