In 59kg category, Iran's much-vaunted representative was defeated by Japanese representatives. Hamid Sourian's defeat was a shock which hit Iranian camp, since he was the first hope of the team to snatch the gold medal in the category. Sourian performed better than his Japanese rival Shinobu Ota in the final result 5-4, while he was ahead 4-0.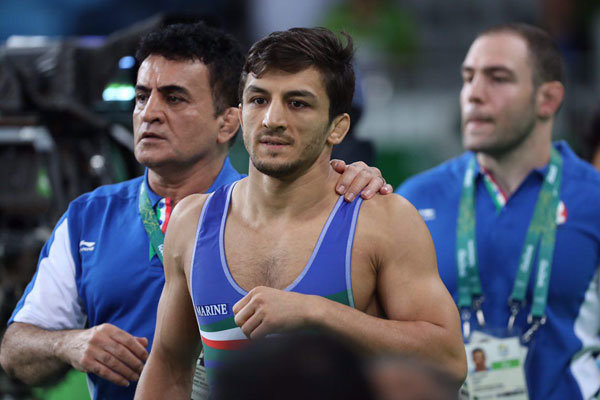 After the defeat, Sourian and Mohammad Bana preferred to remain silent and provided no comment whatsoever to the press. Sourian was shocked at the defeat and for few minutes he was supine on the mat. He then escorted by Bana out of the stadium.
Meanwhile in 75kg category, another hopeful for medal Saied Abdevali lost to his Danish rival Mark Overgaard Madsen 3-1 and eliminated from the round. Abdevali was an off draw in the first round.
SH/3741096/3741/3741040284