Stating that the violence of French police against the French protestors and citizens is unacceptable, the senior Iranian diplomat said that such actions show the lack of commitment of the French government to the principles of democracy and freedom of expression.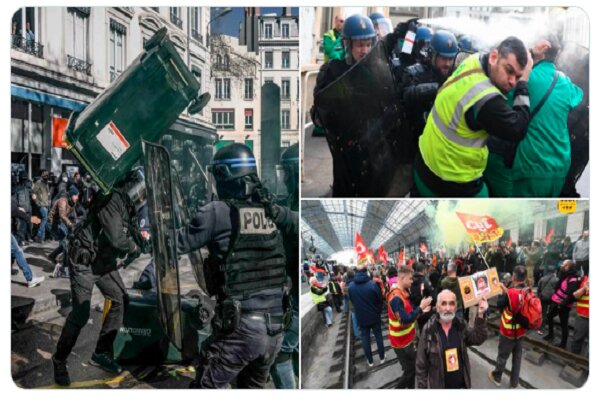 Posting the above pictures, Kan'ani called on France to stop resorting to violence against protesters.
He also advised the French government to avoid double behavior and not to use human rights as a tool.
Paris police clashed with demonstrators for a third night on Saturday as thousands of people marched throughout the country amid anger at the government pushing through a rise in the state pension age without a parliamentary vote.
The growing unrest and strikes have left President Emmanuel Macron facing the gravest challenge to his authority since the so-called "Gilets Jaunes" (Yellow Vests) protests four years ago.
MP