Mehr News's Marjohn Sheikhi sat down for an exclusive interview with the former UK Chancellor and UK PM Trade Envoy to Iran Lord Norman Lamont at the British embassy in Tehran on Wednesday.
Lamont criticized the extensive use of the "weapon of sanctions" by US President Donald Trump, whether against Iran, Russia, Turkey, or even the threat of sanctions against European allies, saying that the "United States is running a real risk of danger to the international trading system."
The UK's trade envoy to Iran maintained that the strength of his country's support for the Iran nuclear deal, officially known as the Joint Comprehensive Plan of Action (JCPOA) in the wake of the US' withdrawal, can be felt in the European country's very different position on the deal from the American administration despite Britain's close ties with the US.
He also voiced optimism about the future of Iran-UK economic relations despite the current setback caused by President Trump's anti-Iran policies, saying that "it is Iran's destiny to be integrated with the world economy."
Below is the full text of the interview:
What is the current standing of economic relations between Iran and UK?
Well, Britain, historically, has had a lower level of trade with Iran compared to Germany, France or Italy. Nonetheless, from a low level, trade has been increasing in recent years, by over 20 percent per annum. So, before President Trump, trade was increasing at quite a fast rate from a low level. And that was about all one could have expected, anyway. But before President Trump, many firms in Britain were very excited for the opportunities that existed in Iran, which are many; a very big market, sometimes described as the last great emerging market in the world, young and well-educated population, tremendous opportunities.
How has the impending re-imposition of US economic sanctions against Tehran changed the level of trade transactions between the two countries so far?
Well, it's too early to say what the impact of US sanctions will be, but undoubtedly they will have some negative impact. The position of the British government is that we believe that the JCPOA was a big achievement and a win-win situation, as [Iranian Foreign Minister] Mr. Zarif has said. The British government, along with other governments, is taking measures to protect UK firms from the effect of sanctions, and that legislation, which is a European legislation, is now in force. But of course, the government will have to take further measures to protect trade.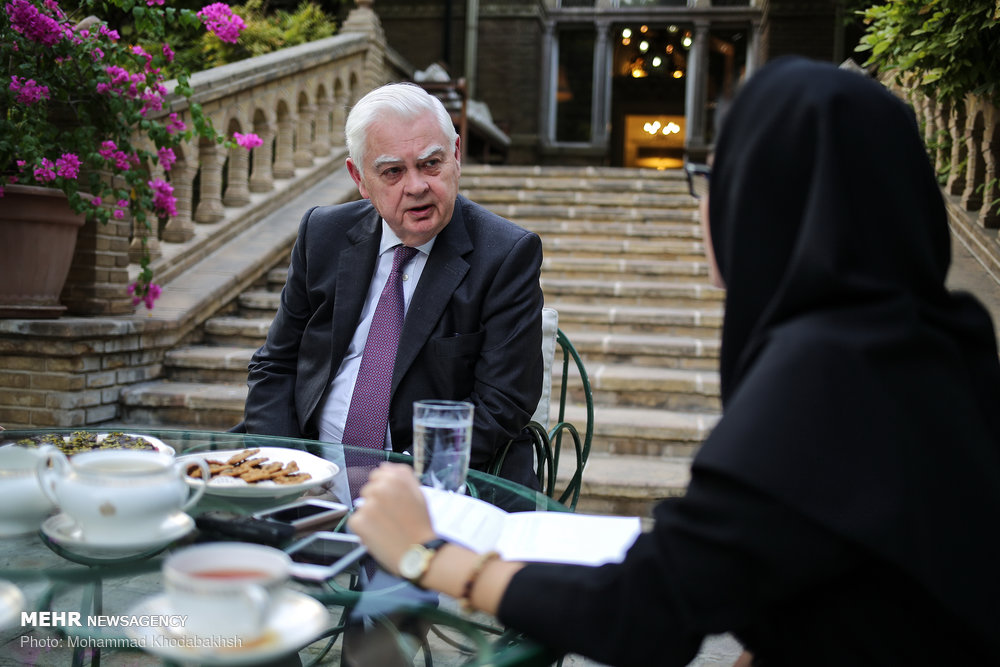 How effective is the capacity of the two countries' private sectors for compensating for the limitations and obstacles hampering trade transactions between states after the US withdrawal from the JCPOA?
Well, as far as the UK is concerned, it's the private sector that is the main engine of economy. I think the situation is different in Iran, where the role of the state is probably bigger. And there are a lot of semi-state organizations [in Iran]. We in the UK rely very much on the private sector to stimulate the Britain's exports. [The private companies] were fully prepared to do that, but the trouble is Mr. Trump has unilaterally torn up the JCPOA, which makes it very difficult for large companies in the UK because many of them have business in America and some of them have to choose between doing business in America or doing business with Iran.
Which large British companies have already abandoned their projects in Iran due to concerns over US sanctions?
Well, I'm not sure that I should name them because they may not have yet made a formal announcement, but obviously there are energy companies that are no longer here. British Airways has unfortunately had to suspend its service here. Jaguar Land Rover have, I think, put on hold their plan to have a showroom here and sell their cars. And there are quite a number of British companies which have been affected in the energy sector.
And what about those small companies which may have decided to remain in Iran?
Well, I think small companies can cover a whole range of industries, but in many ways it's more difficult for small companies to come here. On another hand, they have the advantage of not having links with the United States, and therefore they are in many ways outside the reach of the jurisdiction of authorities in America.
So would you say that SMEs could be a way to overcome the limitations facing Iran's trade with UK after the reinstatement of US sanctions?
Well, I don't think that SMEs could really make up for the departure of large energy companies. But small companies could be subcontractors to larger companies. The problem is, they don't often have the knowledge of large companies. They don't know the market. They don't have the resources. Small companies are sometimes very enterprising and imaginative. I am constantly amazed at what small companies do. They turn up in the most unlikely places, but it's not very easy to predict.
And what about cooperation between Iran and UK's chambers of commerce?
The British-Iranian chamber of commerce in London works very closely with the Iranian-British chamber [in Tehran]. We try to keep each other informed of the developments. We also have a system for supporting visa applications, which is one of the main sources of cooperation [between us]. The Tehran branch of the Iran-Britain chamber contacts us about visa application and we try to support them. We also try to inform members about investment opportunities or public procurement opportunities, all these sorts of things. So the two work quite closely together.
Would UK strengthen its national currency in foreign trade transactions after Brexit? And if so, would the use of national currencies make a significant impact on the level of trade transactions between Iran-UK trade ties?
When UK leaves the EU, that's not going to affect our currency. Britain does not use the euro. It uses the pound and will continue to use the pound. I don't see that would affect it very much. Brexit for many people offers the opportunity to lay an emphasis on trade with non-European emerging markets. So many people might actually be more inclined to look at Iran after Brexit.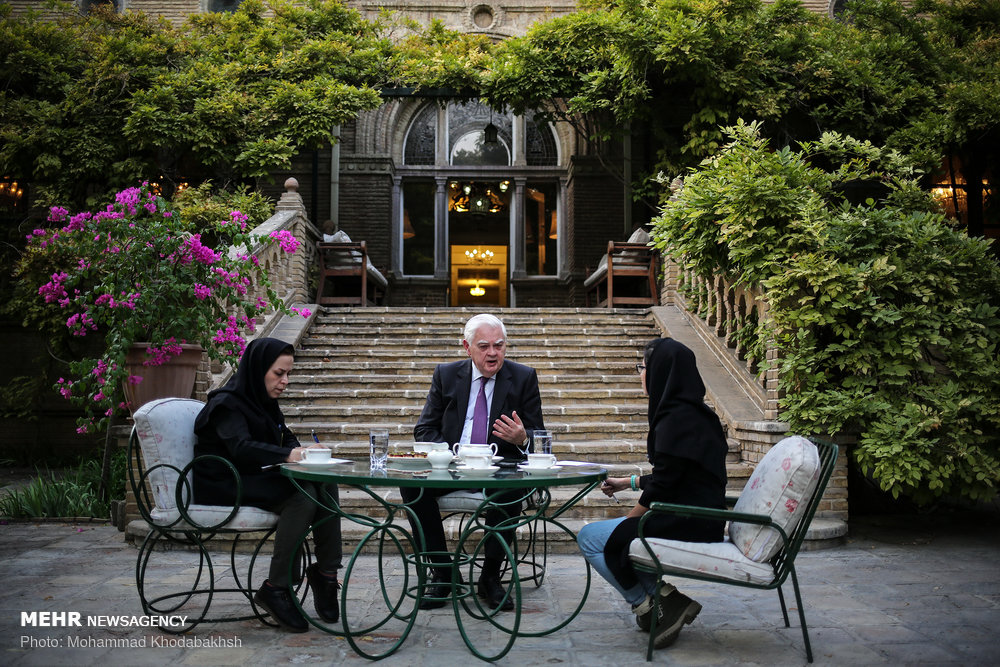 In a joint statement after a ministerial meeting between Iran and the remaining signatories to the nuclear deal on Sep. 24, EU promised the establishment of a "Special Purpose Vehicle" to facilitate trade with Iran. What does this mechanism actually entail, and is it really effective enough to escape US sanctions?
Well, it doesn't yet exist and it is still in the preliminary stages, so it's difficult to answer the question as you put it. The problem that is being addressed is that European banks and UK banks that have connections to the American financial system often do not want to do business with Iran because they do not want to be denied connection to the American financial system. There are not many banks in the UK that don't have connections to America. So the idea of forming an SPV is to create a channel that will have no connection to the United States and could facilitate trade exclusively between European countries and Iran. This is a European initiative but Britain is part of it and a very keen supporter of it.
What is your personal opinion about the overall effectiveness of this mechanism?
Well, I think it's a very good idea. We've got to do something like this, because one of the urgent requirements of Iran, after sanctions are renewed in November, is the ability to get paid for their export of oil, gas, condensates, petroleum products, petrochemical products, etc. This is very much designed to help Iran with that particular challenge.
What is Britain's stance toward US foreign policies, particularly with respect to its trade war antics?
I can only speak personally. I don't, individually myself, support all of President Trump's actions on sanctions. It's not so much about a particular country. I think it's a danger that President Trump is using the weapon of sanctions far too extensively; sanctions against Russia, sanctions against China, sanctions against Turkey, sanctions against Iran, threat of sanctions against Europe, sanctions possibly against Canada. I personally think the United States is running a real risk of danger to the international trading system. Although I do think that President Trump has something on the case against China on intellectual property, I think one has to proceed carefully because if China and the United States start imposing tariffs on each other's trade, I think this could have big consequences for the world.
Iranian people took to the Twitter with the hashtag #nosanctionnowar to express their frustration and objection to US sanctions, which they say are actually targeting the ordinary people rather than the government as the US claims. What is your opinion on this?
Well, I'm not a great supporter of sanctions in general. And I think there are very few cases in history where sanctions have been effective in bringing about a political objective. One possible exception might be South Africa, or Burma, I'm not sure. But I don't think sanctions are generally very effective. And I think one of the reasons is that they hit ordinary people rather than the elite. The elite are often the people who can benefit from sanctions. They may have access to smuggling, to privileged supplies, [sanctions] hit them far less.
Iran says Trump's administration's unilateralism and contempt against allies and adversaries alike has isolated US. What is your take on the future of US' global standing if Trump's particular brand of foreign policies continues to persist?
Well, Britain is quite a close ally to the United States, but I think it shows UK's strength of feeling on the JCPOA that we have chosen nonetheless to take a very different position from the American administration. I think Britain will nonetheless remain quite close to America on a whole host of foreign policy issues and trade issues, but many people are nervous about the way in which the White House is handling international relations.
How do you evaluate the future of economic relations between Iran and UK in the light of the current situation?
Well, it's a bit of a setback what has happened with the American president, but I still believe that there are tremendous opportunities. I don't believe the present setup will last forever. And I believe that it is Iran's destiny to be integrated with the world economy.
Interview by: Marjohn Sheikhi, Mahboubeh Fakouri