It may be surprising because for a predominantly Muslim nation where Christians make up less than 1% of the country's population, you may think that all signs and traces of Christmas, from pine trees decorated with red, green and gold gift boxes placed behind shop windows to nativity scenes of the Virgin Mary, Joseph and baby Jesus, will be difficult, if not impossible, to spot on the streets.
But in Tehran, in particular, where more than 46,000 Christians of the whole 117,000 members of this minority group live, the spirit of Christmas can be felt especially in the Christian neighborhoods of the capital.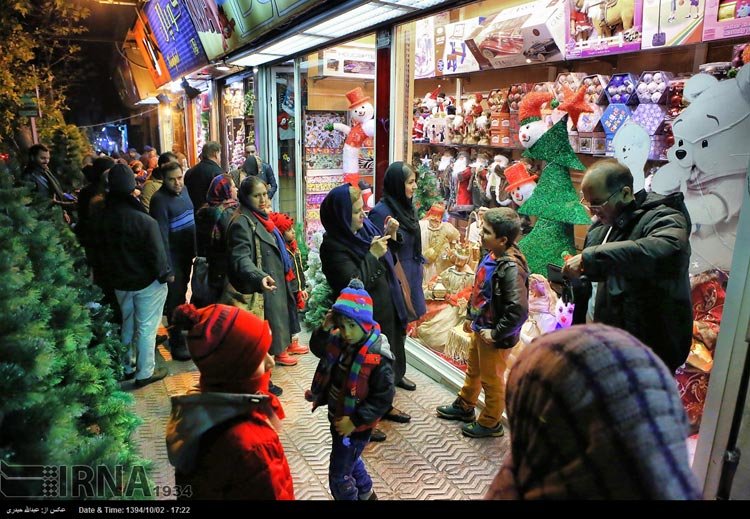 Armenians make up most of Iran's Christian population (​Assyrians, Catholics, Protestants and Evangelical Christians make up the rest), who are followers of the Oriental Orthodox branch of Christianity, and as such, celebrate Christmas at the same time as the Epiphany on January 6.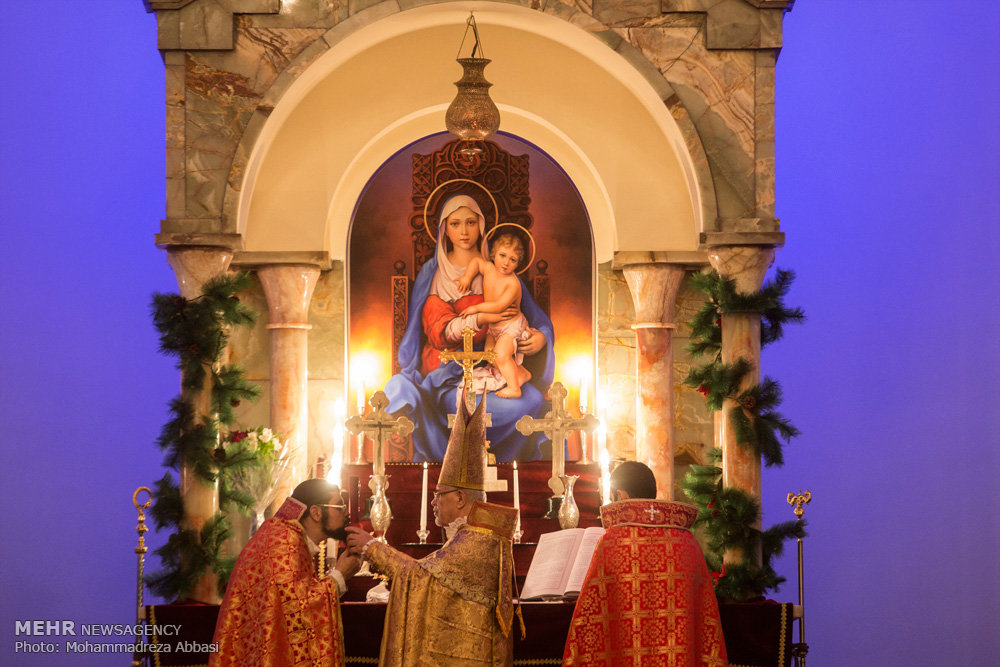 Like everywhere else in the world, Christmas is celebrated at home in the company of friends and family, followed by several days of paying visits to relatives (a tradition that we also observe during Norouz holidays). There are at least 600 churches in Iran which hold special services on Christmas night, such as the St. Sarkis Armenian Church on Villa Avenue, Tehran. Special celebrations are also held at the Ararat Club in the Vanak neighborhood of Tehran, which is owned by the Armenian Cultural Ararat Organization and founded in 1944, and is considered as one of the largest associations of Iranian Armenians.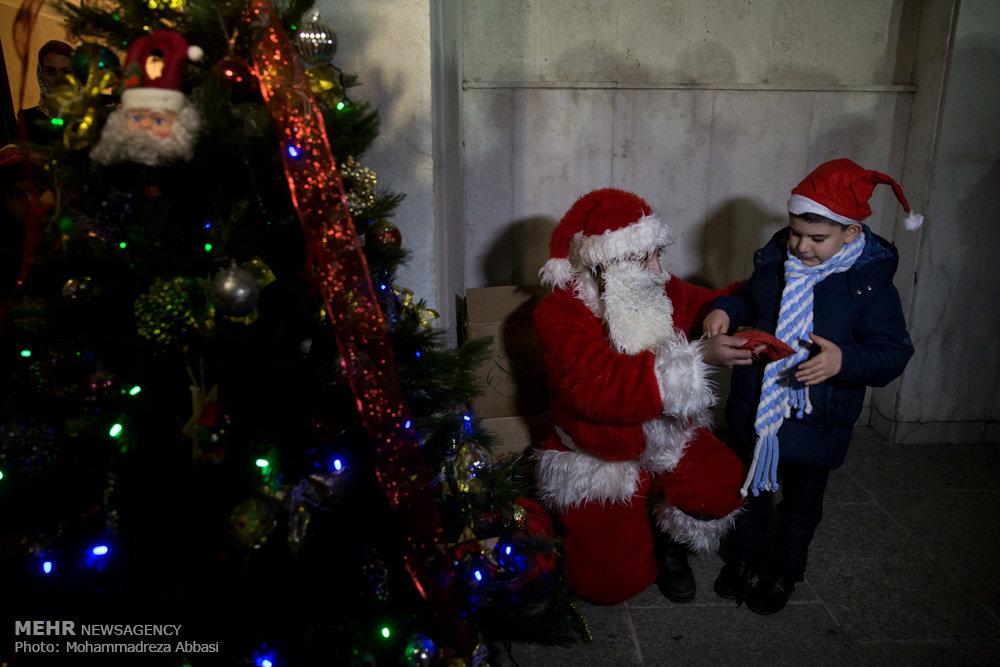 On December 25, the heavy traffic in cosmopolitan cities as well as lack of snow, particularity in Tehran at the moment, may put a damper on the festive spirit (or not, if you celebrate Christmas at home and strictly as a religious tradition), but the beautiful decorations at shopping malls and hotels, the colorful displays of candy canes, snow globes and Santa Claus figures behind shop windows, and the joyful buzz of the festive mood brought into Instagram and Twitter posts, can make up for it.