"Awaken
The morning Nowruz breeze
Is showering the garden
With flowers." – Sa'di
April might have been the 'cruelest' month for a pessimist like T. S. Eliot, who described the month in 'The Waste Land' as the time when lilacs are bred out of the dead land, memory and desire are mixed, and dull roots are stirred with spring rain. But for Iranians, the advent of spring heralds the New Year, aptly named Nowruz (literally, 'New Day'), which has been the most important national holiday in the Persian calendar for centuries.
The first day of Nowruz, which follows 12 more days of joyous festivity, falls on March 21, the first day of Farvardin in the Iranian calendar. According to statistics, over 187 million people in 11 countries across the world observe Nowruz as a national holiday. Countries that have inscribed Nowruz in their national calendar include: Iran, Tajikistan, Azerbaijan, Afghanistan, Kazakhstan, Kyrgyzstan, Albania, Turkmenistan, Uzbekistan, Kosovo, Iraqi Kurdistan and Georgia.
Countries where Nowruz is celebrated by the people but not considered as a national holiday include India, Turkey, Egypt, France, the Republic of Tatarstan, the United States, the United Kingdom, Canada, the Netherlands, Germany, Lebanon, Syria, China, UAE and Sweden.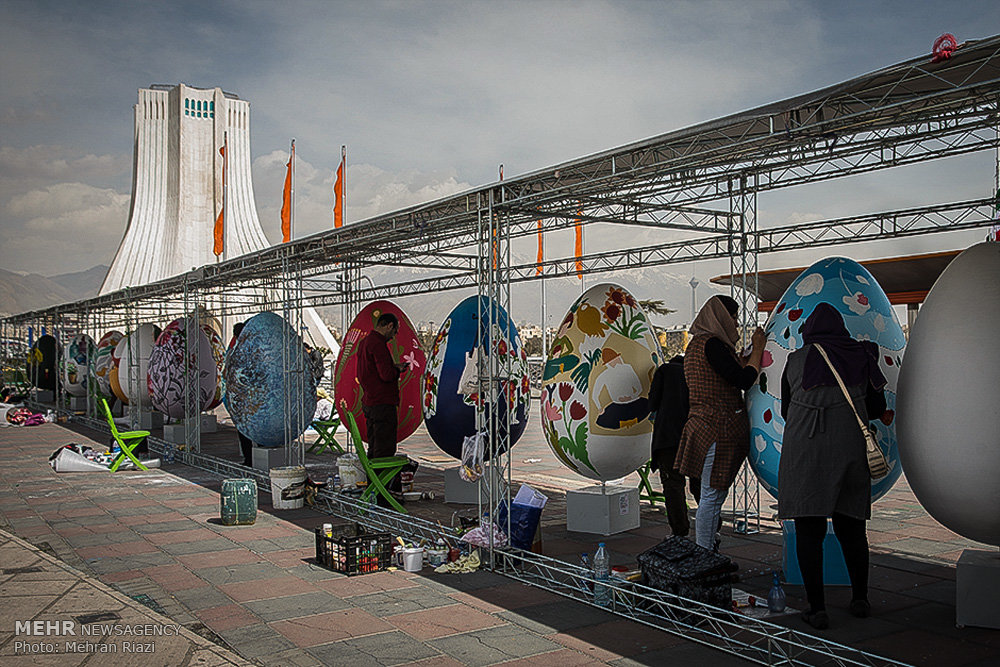 As you can see, Nowruz is an important cultural heritage that is observed by so many people around the globe. This ancient rite, dating as far back as 3,000 years, was inscribed on UNESCO's Representative List of the Intangible Cultural Heritage of Humanity in 2009. The case was once again updated and inscribed in UNESCO's list in 2016 upon the request from Afghanistan, Iraq, Kazakhstan, Tajikistan and Turkmenistan to join Iran on the multinational case of Nowruz. The UN's General Assembly recognized the International Day of Nowruz in 2010, describing it as a spring festival of Iranian origin. On 15 March 2010, the House of Representatives of the United States passed the Nowruz Resolution by a 384–2 vote, "Recognizing the cultural and historical significance of Nowruz…". You may have heard the Nowruz felicitation messages by former US President Obama during all his eight years in office, or seen the pictures of the Obama family gathered around 'Haftseen' set meticulously and artistically on a table in the White House. Even the current US President, Trump, who threw his weight behind an anti-Muslim rhetoric, banned Iranians from immigrating to the US, and keeps hurling threats at Iran to dismantle the landmark nuclear deal, could not wiggle out of sending greetings to Iranians celebrating Nowruz.
Because you can say all you want about ancient rituals that do not make sense anymore, so why are we still doing them?, but you cannot dispute the vital importance of observing Nowruz, much as you don't when it comes to Christmas, even if you are not a Christian, or an optimist, or Halloween, even if you are too old to don a creepy costume and go trick-or-tricking. Some practices, no matter how ancient, are indispensable to people who have grown up with them, and the Nowruz ceremony is one of them.
But what is Nowruz? The rite shares many customs and practices across countries along the Silk Road, but here we will focus on how Iranians celebrate their New Year.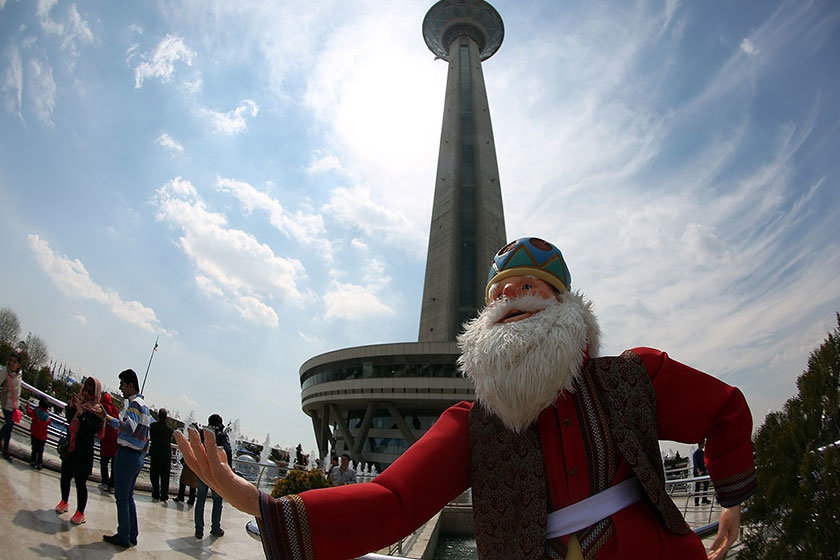 Nowruz in Iran
Nowruz might as well be the most important annual holiday in the Iranian calendar. As such, people begin to prepare for it one month in advance, through 'housecleaning', redecorating, and buying new clothes or house appliance. The days leading up to Farvardin are infused with the scent of blossoms, morning drizzles, shops lined up with pots of hyacinths, violets, and matthiola, and streets buzzing with activity late in the morning, and the joyous sound of singing and music coming from a tambourine, played by people dressed in bright red clothes and a felt hat, faces covered in soot. They are called 'Haji Firuz', the Persian equivalent of Santa Claus, perhaps, who sing about Nowruz in the most cheerful tones possible as you are waiting for the traffic light to turn light.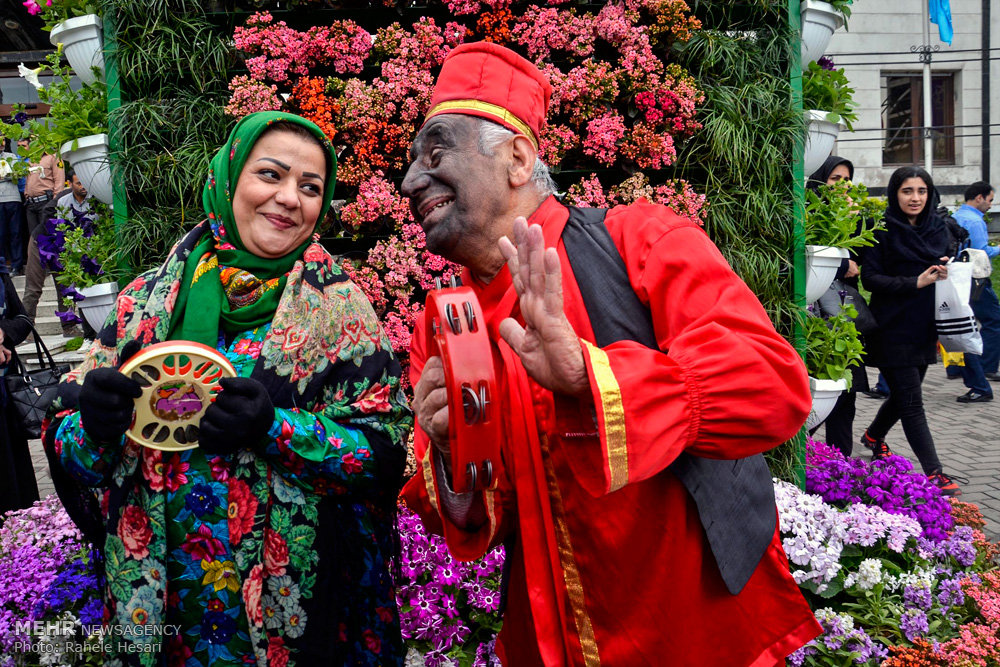 On the eve of the last Wednesday of the year, Iranians observe another popular tradition called 'Chaharshanbe Suri', which includes jumping over bonfires while singing 'My sickly yellow paleness is yours; your fiery red color is mine.' In the metropolis Tehran, there will be lots of fireworks instead.
Some families will go to the cemetery to pay their respects to their loves ones on the last days before Nowruz.
Haftseen (The Seven S's)
It is very important for all members of the family to gather around a traditional table setting called 'Haftseen' (literally, the seven S's) right before the exact moment of the March equinox to celebrate the New Year. There is an interesting superstition involved in this tradition: whatever you are doing right before the March equinox – which marks the beginning of spring and the end of winter in the Northern Hemisphere – you will be doing the exact same thing throughout the year. For instance, if you are sleeping when the first day of the first month begins, you will be sleepy throughout the year. So as children, we took great care to be freshly showered, dressed in our best clothes, and fully awake, no matter if the March equinox was going to happen at three in the morning. Even as an adult now, I still care about this moment, as if at 7:45 PM on March 20 this year, my fate for the entire year will be decided based on my current state of mind.
Now, what makes a Haftseen?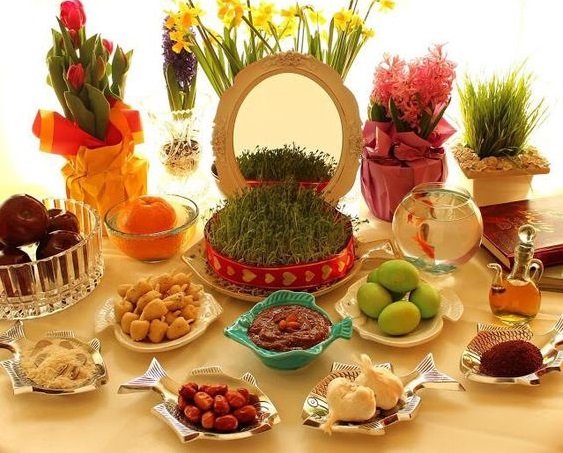 1. Seeb (apple); symbol of beauty and love
2. Seer (garlic); symbol of health
3. Serkeh (vinegar) symbol of progress and change
4. Somaq (sumac); symbol of patience
5. Samanu (sweet pudding); symbol of abundance
6. Sabzeh (sprouts); symbol of rebirth
7. Senjed (Sea-buckthorn) symbol of stability and strength
These are the seven S's that must go into any Haftseen setting. But over the years, Haftseen has begun to include some other varieties such as coin (symbolizing wealth), candles (symbolizing light and dawn), mirror (symbolizing purity and sincerity), decorated eggs (like the ones you see on Easter Day) for each member of the family to symbolize fertility, gold fish in a bowl, as well as the book of Shahnameh or the Divan of Hafiz. Some families would compete over whose Haftseen looks better.
Customs and Cuisine
After the spring equinox which heralds the start of the New Year, Iranian people embark on an intensive period of relative visiting, called 'Eid Didani' in Persian. During the thirteen days of Nowruz holidays, households are busy hosting relatives close and distant, with a wide variety of sweets and ajil (trail mix), baklava, nan berenji (cookies made from rice flour), exciting-looking confections, and generally everything your dietitian would be horrified to find out you have eaten.
Many people would also choose to go on vacation; sometimes back to their hometown where their families are, or some tourist destination inside or outside the country. Because of that, the streets of Tehran become decidedly less crowded during Nowruz. If you are planning to visit Tehran, Nowruz is the best time of the year to do so.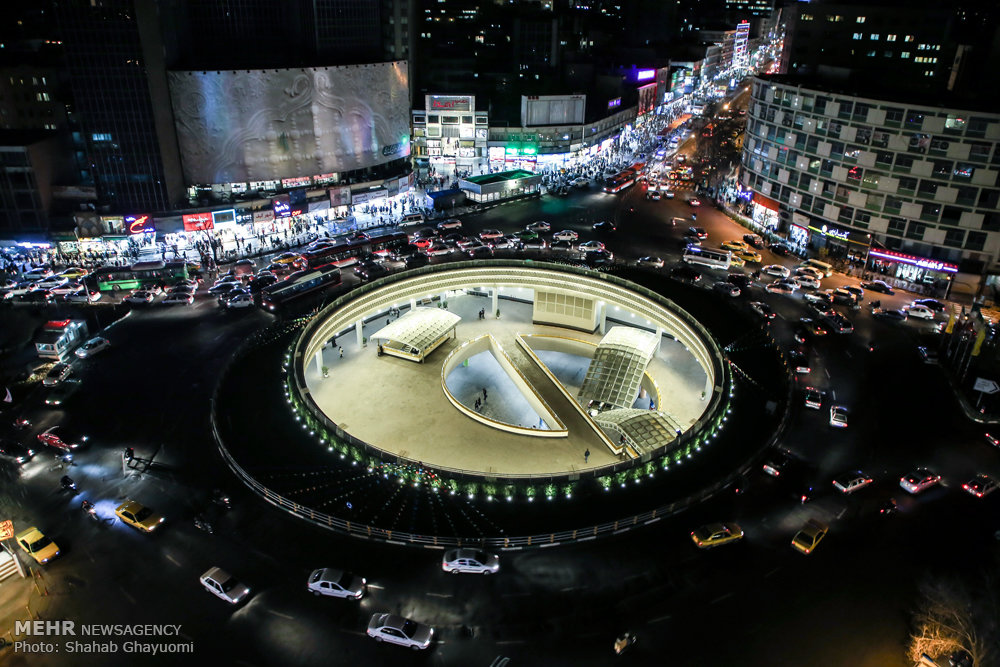 There are also some special dishes served during Nowruz, including Ash-e reshteh (a noodle soup), Kuku sabzi (herbs and vegetable soufflé) served for dinner on New Year's, Reshteh polow (rice cooked with noodles), Sabzi polow with fish, and dolma (cooked vegetables, meat and rice rolled in grape leaves).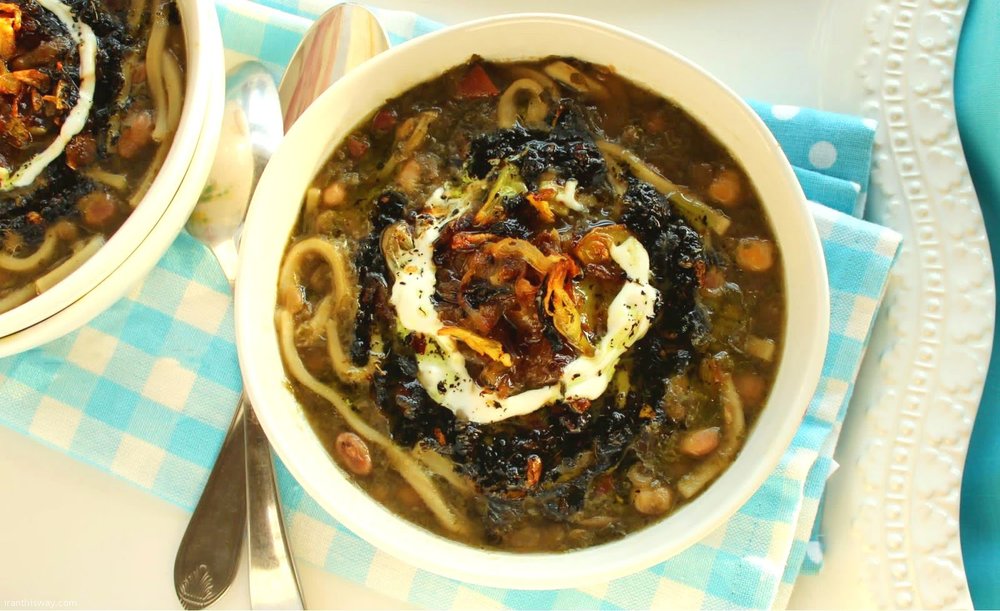 Sizdah bedar
The last day of Nowruz holidays is special, too. And it has a special name: Sizdah bedar. As mentioned before, Nowruz holidays last thirteen days, and number thirteen is also considered to bring bad luck in Persian folklore. The idea of Sizdah bedar (literally, Thirteen Outdoor) is to spend time picnicking outdoors, and throwing away your Sabzeh because it is considered a bad omen to still have it when Nowruz holidays are over.
If you are in Tehran on Sizdah bedar, you are in for some interesting spectacle: colorful tents erected all over the city, in the parks, on the squares, next to rivers, children flying kites and playing football and running around, families barbequing next to their tents, everyone having a good time before having to say goodbye to thirteen days of joy, relaxation and fun and getting ready to go back to their jobs and schools, hoping for a year better than the previous one.