Restoring Saudi-Iranian relations to benefit region: UAE FM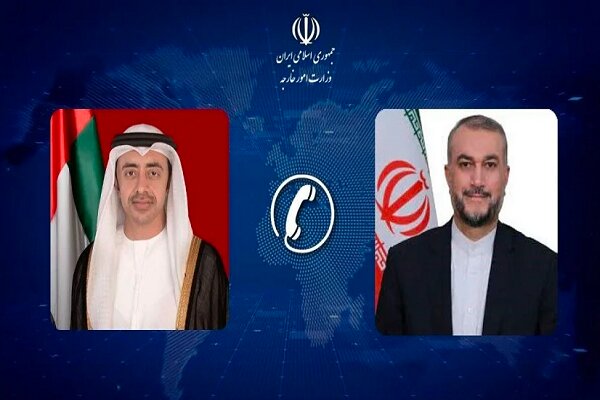 Amir-Abdollahian and the foreign minister of UAE Sheikh Abdullah bin Zayed Al Nahyan exchanged views on the latest regional developments and issues of mutual interest during a phone call on Tuesday night.
Amir-Abdollahian congratulated the upcoming fasting month of Ramadan and asked his UAE counterpart to convey the Iranian president's warm regards to the UAE head of state, expressing satisfaction with the growing relations between the two countries in different fields.
Recent constructive dialogues between the security and economic officials of Iran and UAE have paved the path for developing the relations more, he added.
The Iranian foreign minister also announced Iran's readiness for hosting the joint meeting of the two countries' merchants and businessmen.
Referring to the recent agreement between Iran and Saudi Arabia, Amir-Abdollahian stressed that the agreement was in line with strengthening regional cooperation and proximity among regional countries. He also expressed satisfaction with the strengthened relations between the UAE and Syria.
Elsewhere in his remarks, the top Iranian diplomat said that the expanded and broadened consultations between Tehran and Abu Dhabi are of great importance in broadening constructive bilateral ties.
Sheikh Mohamed bin Zayed Al Nahyan, for his part, congratulated the Nowruz and its coincidence with the month of Ramadan to the Iranian government and nation.
The UAE foreign minister also considered the development in Iran-Saudi Arabia relations positive and beneficial for the region.
He also expressed hope that the relations between Damascus and Abu Dhabi will be improved to the desired level in order to establish stability and security in the region.
The UAE foreign minister invited his Iranian counterpart to visit Abu Dhabi as well.
Tehran ready to hold Iran-Kuwait joint high commission: Amir-Abdollahian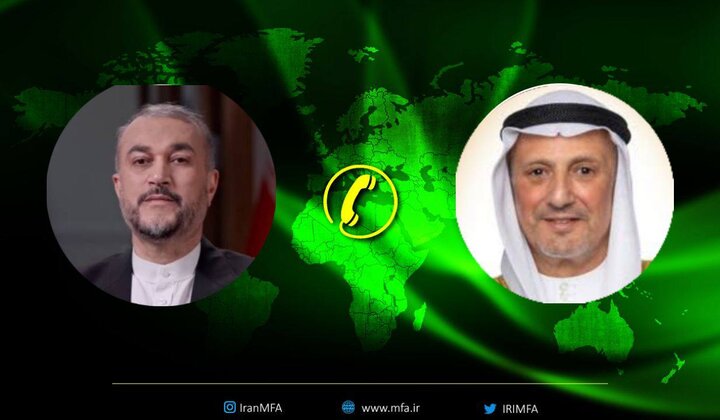 In another phone call, Amir-Abdollahian held talks with his Kuwaiti counterpart Sheikh Salem Abdullah Al-Jaber Al-Sabah.
Felicitating the arrival of the holy month of Ramadan, the top Iranian diplomat asked Al-Sabah to convey the greeting of the Iranian president to the Kuwaiti officials.
Expressing satisfaction with the growth of ties between the two countries, Amir-Abdollahian stressed that Tehran is ready for holding the Iran-Kuwait joint high commission.
Referring to Tehran-Riyadh recent agreement, the Iranian foreign minister stated that he will meet with his Saudi counterpart in the near future.
The Kuwaiti foreign minister, for his part, congratulated the arrival of Nowruz and Ramadan month to the Iranian government and nation and welcomed the Iran-Saudi Arabia agreement.
MP