Amir-Abdollahian who left Tehran for Geneva on Sunday evening to attend the UN council's meeting held talks with some foreign ministers attending in Geneva.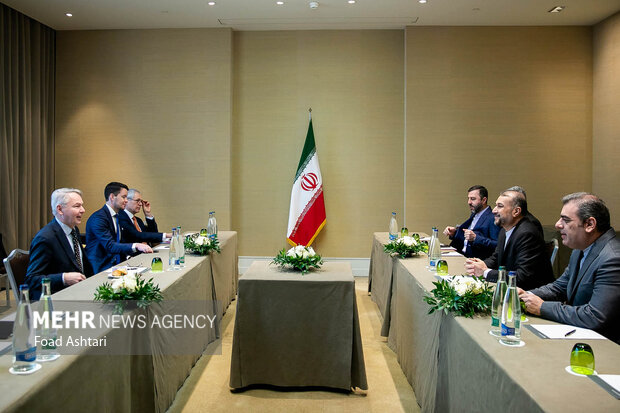 Tehran opposing NATO expansion
Hossein Amir-Abdollahian met and held talks with Finnish Foreign Minister Pekka Haavisto on Monday.
In the meeting, the two sides discussed and exchanged views about the issues of mutual interest, the developments in Ukraine, and especially the latest status of JCPOA revival talks.
Amir-Abdollahian described the relations between Iran and Finland as historical and based on mutual respect and added, "The two countries are moving towards the development of relations."
Referring to Tehran's efforts regarding the ceasefire in Ukraine, the Iranian top diplomat emphasized Iran's strong opposition against the expansion of NATO and the continuation of the war in Ukraine and threatening the sovereignty and territorial integrity of countries.
He also emphasized Iran's support for returning to dialogue and stopping the war in Ukraine.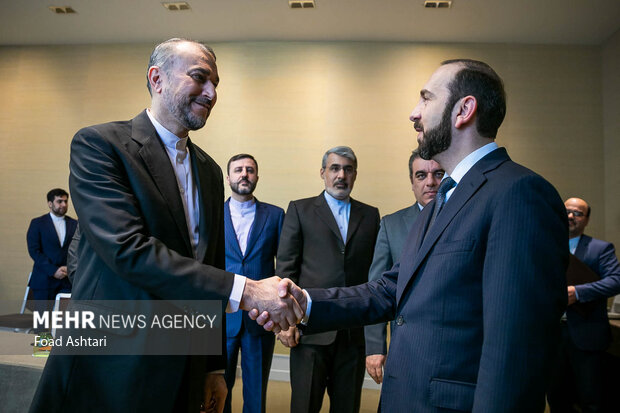 Iran is against any change in geopolitics of Caucasus region
Amir-Abdollahian also held a meeting with his Armenian counterpart, Ararat Mirzoyan, during which he expressed Tehran's support for the development of relations among the countries of the Caucasus region.
The Islamic Republic of Iran is against any change in the geopolitics of the region, he also stressed.
Mirzoyan also expressed satisfaction with Iran's policy of respecting the sovereignty of regional countries and not changing the geography of the region.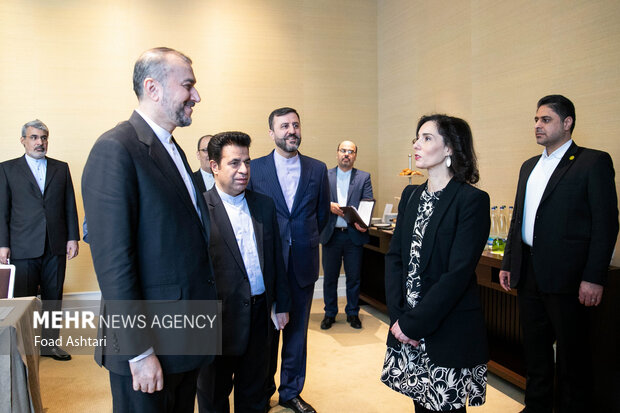 Iran ready to solve prisoners problems
The Iranian foreign minister and his accompanying delegation also held a meeting with Belgian Foreign Minister Hadja Lahbib.
The two sides discussed bilateral and international issues as well as consular issues between the two countries.
Regarding the previous agreements, he expressed Iran's readiness to solve the problem related to the prisoners of the two countries.
He also briefed his Belgian counterpart about the fundamental positions and views of the Islamic Republic of Iran regarding the Ukraine issue.
RHM/