Iranian Foreign Minister held separate meetings with African delegations from Nicaragua, Zimbabwe, Senegal, Guinea-Bissau, Burkina Faso, Nigeria and Guinea-Conakry, and Cameroon.
In these meetings, Amir-Abdollahian called for the development of relations between the Islamic Republic of Iran and African countries.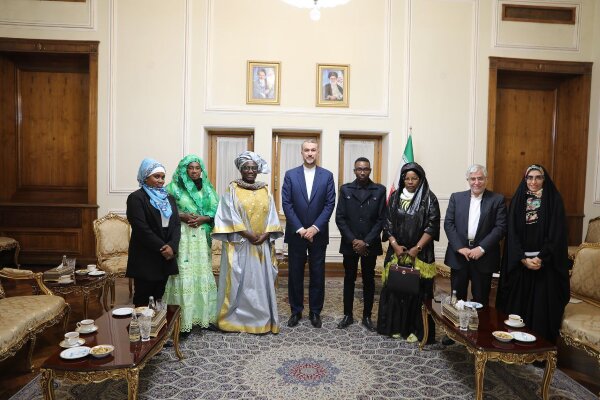 He also said that Iran places serious emphasis on the development of cooperation with the African continent, especially in the economic field.
Amir-Abdollahian also met and held talks with Venezuelan Vice Foreign Minister Capaya Rodriguez.
In this meeting, the Iranian top diplomat called for deepening bilateral relations with Venezuela in the field of energy, technology and high-technologies.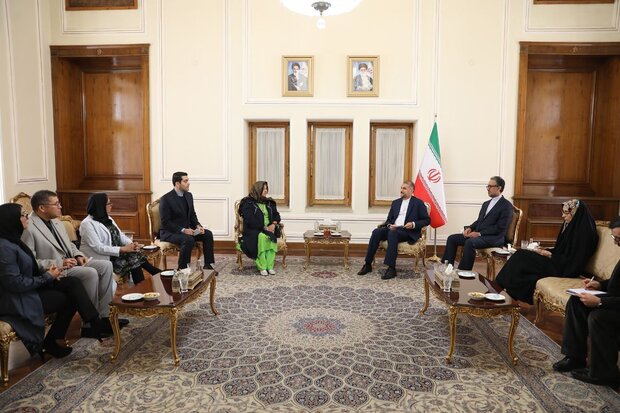 The first International Congress for the Women of Influence was held in Tehran on Friday with the participation of women from 5 continents and 96 countries.
The congress was attended by the wives of the presidents of Burkina Faso, Kyrgyzstan, and Serbia, the wife of the former president of Guinea, the former president of Niger, the special envoy of the first lady of the Federal Republic of Nigeria, the former first lady of Sri Lanka and the special envoy of the president of Syria, the head of the Women's Union of Turkmenistan and the wife of the Prime Minister of Armenia.
RHM/