"From Beirut, we once again emphasize our support for internal stability and the completion of the political process in Lebanon through dialogue among the various groups in this country without any foreign interference," Amir-Abdollahian said in a meeting with Lebanese Parliament Speaker Nabih Berri on Friday.
Iran has always supported Lebanon's stability and security, he said, adding, "We believe Lebanon's stability will be beneficial to the entire region."
The top Iranian diplomat said his country would never interfere in Lebanon's domestic affairs but would spare no efforts to help the Arab country if necessary.
He underscored the importance of promoting trade and economic relations between Tehran and Beirut to serve the two nations' interests.
Amir-Abdollahian said Iran enjoys great technical capabilities to construct power plants for electricity generation, expressing Tehran's readiness to help Beirut in this regard.
Speaking to reporters upon his arrival at Beirut–Rafic Hariri International Airport late Thursday, Amir-Abdollahian said Iran will maintain its unwavering support for the Lebanese government, nation, army and Hezbollah resistance movement, expressing hope that political blocs end the country's political deadlock and elect a new president.
Berri, for his part, hailed Iran's support for Lebanon at different junctures and said the two countries can improve relations in various areas.
Strengthening bilateral cooperation will serve the two countries' interests, he added.
He expressed concern over Israel's increasing threats against Palestinians and called on the international community to support Palestine.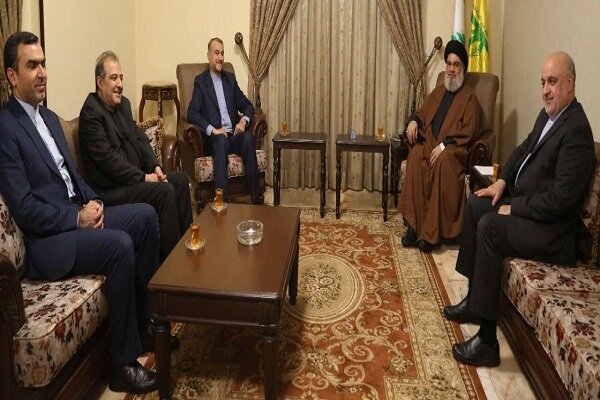 The Iranian foreign minister also held a meeting with Hezbollah Secretary General Sayyed Hassan Nasrallah on Friday.
During the meeting, Amir-Abdollahian and Nasrallah discussed the latest developments in the region, particularly in Lebanon and Palestine.
They also exchanged views about the Israeli regime's threats and the resistance front's readiness in the face of new regional and international developments.
In a meeting between Amir-Abdollahian and Lebanon's Caretaker Prime Minister Najib Mikati, the two sides discussed mutual and regional issues.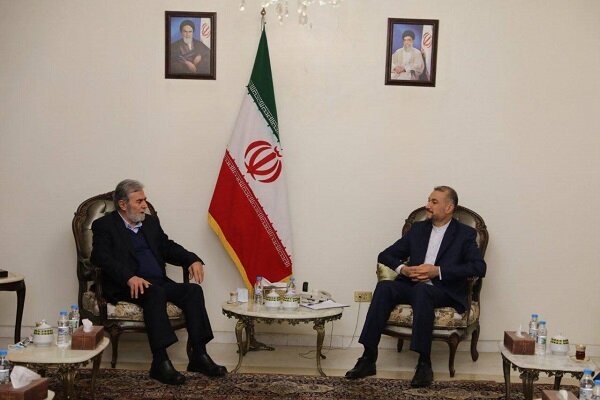 The foreign minister of the Islamic Republic of Iran in the meeting with Ziad al-Nakhaleh ensured the Palestinian official that Tehran's support for the Palestinian nation continues as before.
He expressed hope that the Islamic countries will get closer to one another to defeat the enemies and dismantle their hatched plots.
The meeting took place at the Embassy of the Islamic Republic of Iran in Beirut.
MNA/PR