Iranian Aerospace Force of the Islamic Revolutionary Guard Corps (IRGC) launched a domestically-produced missile system called 'Sevom Khordad'.
The missile, first unveiled in 2014, is combination of all the essential components of a defense system such as a missile, fire control system, and radar tracking.
Sevom Khordad is a mobile system, subject to potential changes of defense strategy so that the enemy would not easily identify its operation.
The system can simultaneously track four targets and shoot eight missiles. The tactic to use this system seems to be due to high mobility and the integration of all systems on a chassis in the context of the "shoot-run" debate.
It is capable of tracking down and destroying targets as far as 50 kilometers.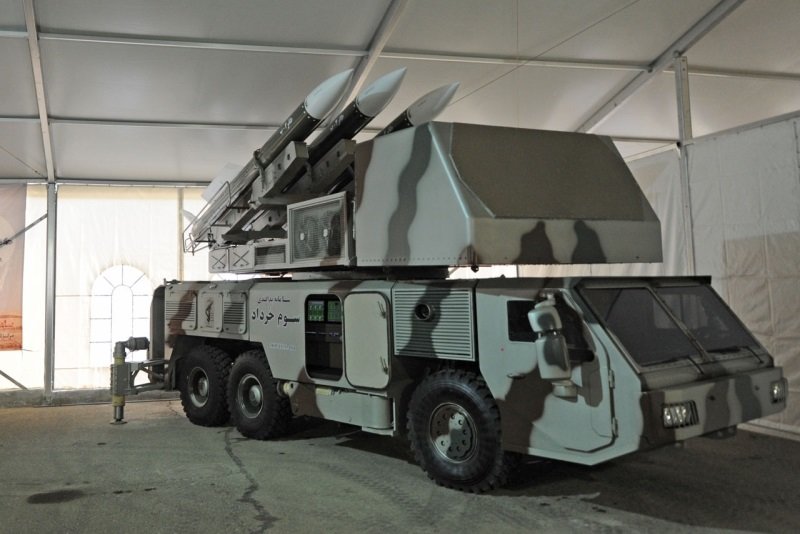 *** 'Seraj' artillery system unveiled
During the military drill, anotehr domestically-developed air defense system was unveiled by Islamic Republic of Iran Air Defense Force.
The artillery system called 'Seraj' is equipped with a 35-millimeter cannon and optimized shells. The system uses both a radar and a new optical system to detect and destroy small flying objects.
The new achievements were launched and unveiled during a military maneuver codenamed 'Modafean-e-Aseman-e-Velayat 97 (The Guardians of Velayat Skies 97)' which is jointly conducted by Islamic Republic of Iran Air Defense Force, Aerospace Force of the Islamic Revolutionary Guard Corps and a part of Islamic Republic of Iran Air Force across a vast stretch of northern, eastern, central and western parts of the country.
According to Deputy Coordinator of the Iranian Army Rear Admiral Habibollah Sayyari, all the systems used in the two-day wargame are domestic and basically one of the functions of such drills is testing of ammunition, missiles and new systems as well as of those we have achieved since the past.
The exercises include the control, discovery, tracing and destroying the enemy's advance, conduction of electronic warfare defense operations, using air-based defense systems, anti-radar and cruise missile defense operations.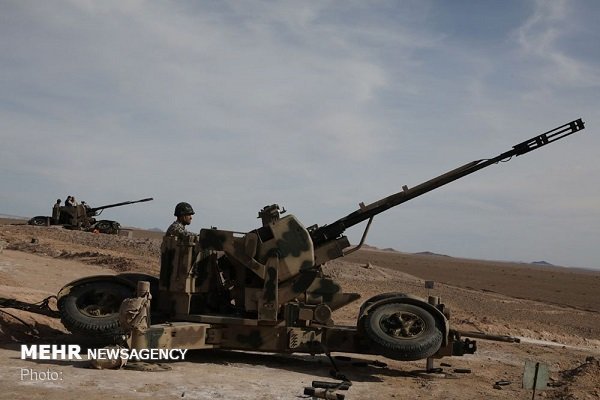 MR/4450350,4450633