Iran's Ambassador to Kazakhstan Mojtaba Damirchiloo warmly welcomed the guests and said Army Day is the symbol of dignity, honor and deterrence in the Islamic Republic.
Iranian ambassador while assessing as positive the relations between the two countries, underlined the role of Iranian military in maintaining security in the critical conditions of region. "This has been achieved through deep conviction, relying on domestic capabilities, effective organization and operational experiences," he added.
Damirchiloo stressed that Iran-Kazakhstan military cooperation seeks improving defense capabilities and contributing to national and regional security.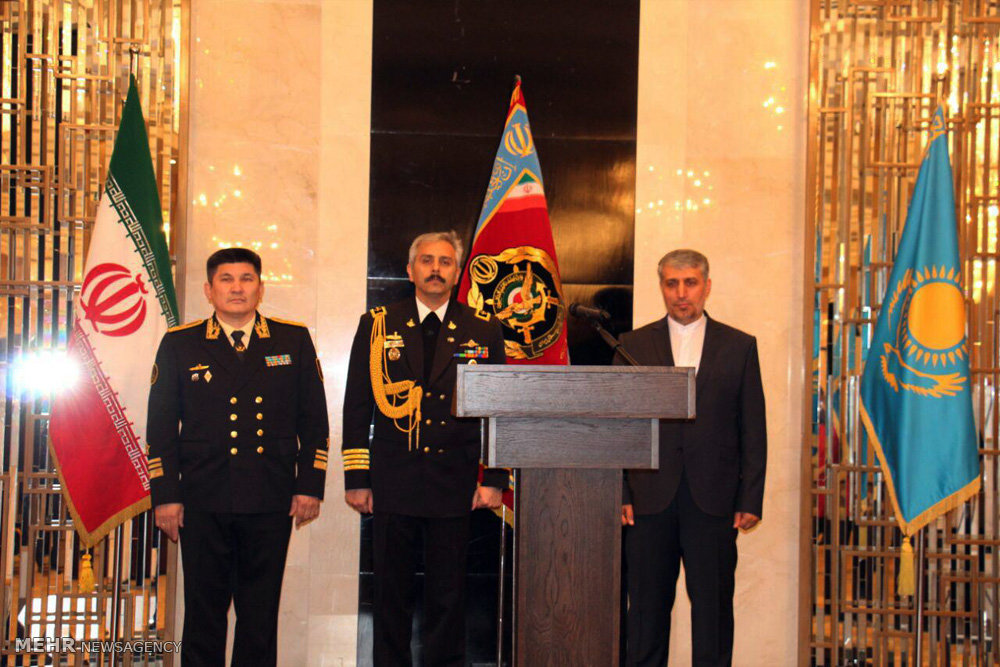 Commander of Kazakhstan's Navy Zhandarbek Zhanzakov, who was the special guest of the ceremony, also congratulated the Iranian nation and military figures on the Army Day.
Pointing to the good relations between the two countries, Zhanzakov said Iranian armed forces possess strong defense capability and experience in the region.
"Kazakhstan's Ministry of Defense is very keen to establish, strengthen and expand relations with Iranian side," he noted.
He also appreciated the efforts of Iran's military attaché for the presence of the Islamic Republic of Iran's Navy flotilla, saying the move is the first step towards the realization of bilateral relations in the military sphere.
LR