Just drop the name 'Japan' and I am all in. We grew up with a lot of Japanese anime on TV (Iranians have fond, nostalgic memories of the anime rendition of My Daddy Long Legs, Captain Tsubasa, Little Women and so many more) and played a lot of Nintendo games which were all in Japanese but never allowed the language obstacle to stop us from enjoying ourselves. Nowadays, few may still associate Japan with kimonos, cherry blossom trees or sushi when there is this tsunami of anime productions and video games flooding the world. To me, Japan is the successful integration of technology with social life, and the performance that I got the opportunity to watch on the fourth day of the 35th Fajr International Theater Festival was a perfect testament to that: Japan knows what it's doing with technology.
'Siro-A', as the name itself suggests, defies precise definitions and specific categories. 'Siro' is derived from Japanese word shiroi which means 'white, colorless', and the added 'A' stands for 'anonymous' which stresses the troupe's aspiration to be unique, belonging to no group and impossible to define.
The seven-member Japanese entertainment performance group, hailing from Sendai, Tokyo, gave the Iranian audience something truly magical to remember for a long while. As people began pouring into the Main Hall of Tehran's City Theater – the largest performing arts complex in the capital – the visual dance artists asked for volunteers to come up on the stage and pose for pictures in a number of specific positions. We didn't learn the purpose of the fun photo shoot until much later, when the performance came to an end and the 'credits' started to roll. The audience were all charmed by the creativity of the artists' minds as they watched the taken photos projected on the blank screen on the stage to the energetic techno beats in a variety of interesting ways.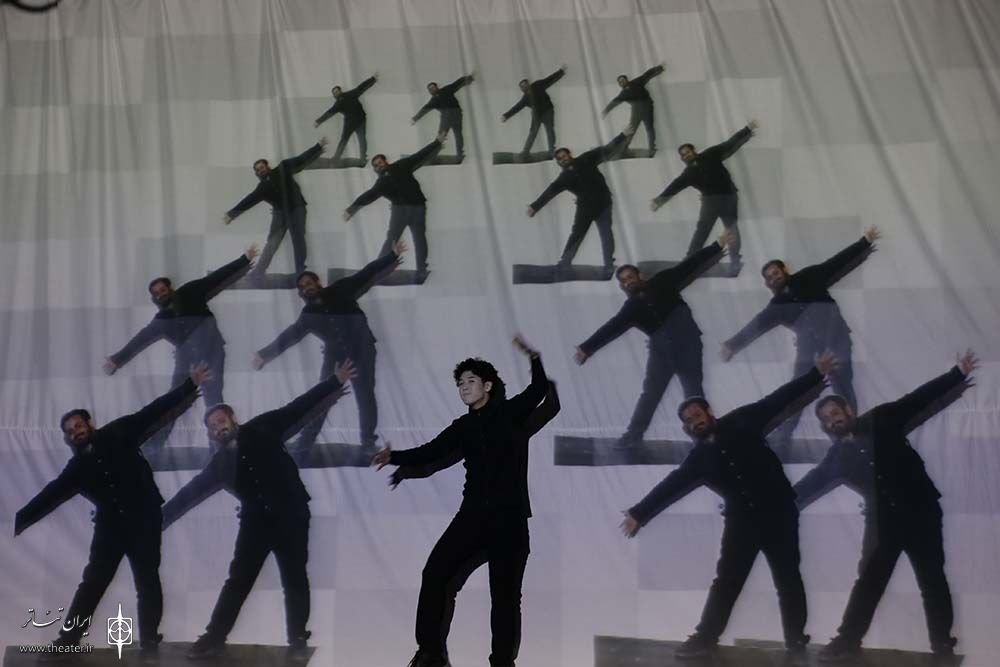 But first, let me go back to the beginning.
"Siro-A is a fusion of video projection, dance and comedy. It's a mixed entertainment show," the 39-year-old director, Cocoona, told me soon after the show ended.
I was so blown away by the sheer enormity of the artists' imagination and technique that I had to let Mr. Cocoona know, which resulted in our talks sounding more like me 'fangirling' over the show than conducting an actual interview.
"Oh, the Iranian audience showed much more enthusiasm and excitement for the show than I had imagined," he said in obvious delight. "They made a lot of noise in exhilaration and just went along with anything that we asked them to. The European audience, in contrast, were perhaps too polite and quite. But the reception here was really powerful."
Just as well. The fusion of astonishing visual and lighting effects, duplication, rainbow colors, and techno soundtracks lend Siro-A an international appeal, completely unhindered by language obstacles. Everyone knows body language, dancing moves, and music.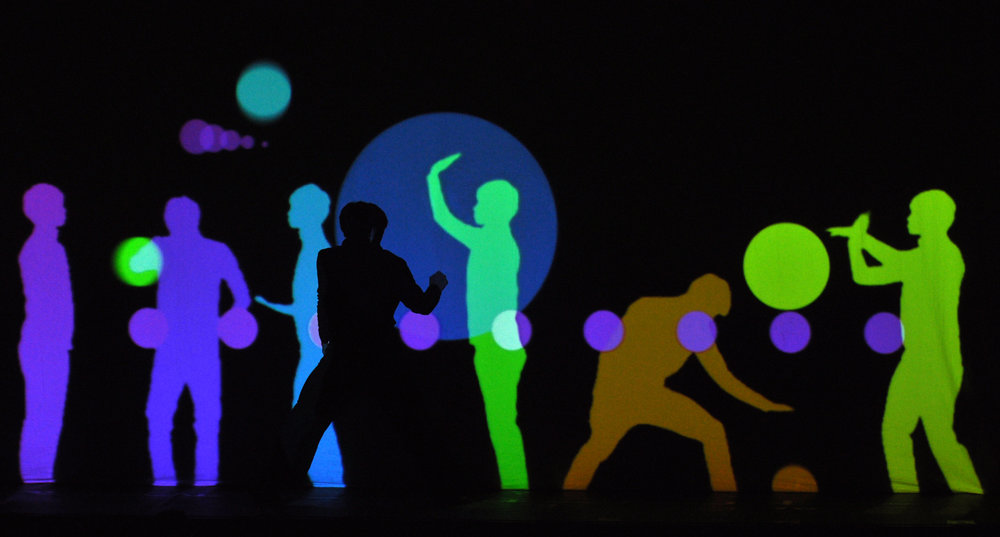 The performance included a lot of references to Japanese pop culture, some of which familiar to the Iranian audience: the Super Mario game (which drew peels of delightful laughter from the audience), rhythmic tapping games (where you hit buttons on the game in sync with a song; I've played Taiwanese titles 'Deemo' and 'Voez' on iPhone but Japan has these cool arcade games like 'MaiMai' and 'Jubeat' that you should totally check out when you visit the country), Sega Genesis fighting games (I grew up playing lots of 'Mortal Kombat' with my brother), Snake game, and even that (in)famous earworm 'Pen-Pineapple-Apple-Pen' created by Japanese entertainer Kazuhiko Kosaka that went viral a few months ago.
"I was actually pretty anxious about including this part in our performance because I wasn't sure if the Iranian audience were familiar with it," he admitted, and I could go with an educated guess that many of them present in the theater hall had no idea why a pen, an apple and a pineapple were so important to be granted a part in the show. Most probably had come to this show with this notion in mind that they were going to watch a good old play with a solid plot and relatable characters (unfortunately, adequate advertising and prior information on the shows have always been lacking in Fajr Theater Festival). But we Iranians definitely know how to have a good time, and even if we don't know what is exactly going on, we just go along with it for the fun.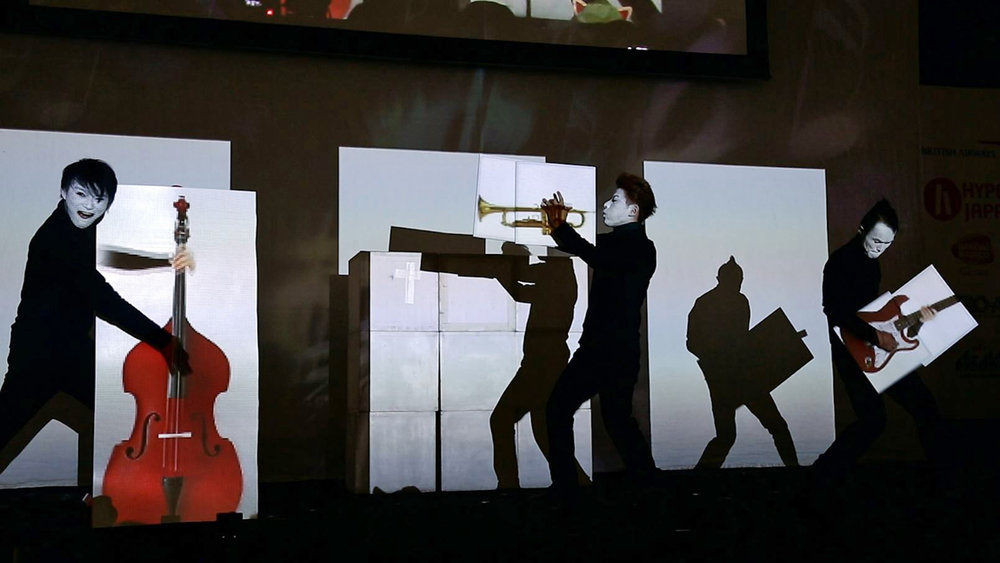 I, for one, had some prior understanding of what kind of performance 'Siro-A' was going to be. I had been here last year for another Japanese play at Fajr Theater Festival: 'Shadow Game' by Dazzle Company which enjoyed its first international exposure to an enthusiastic reception from the Iranian audience. 'Shadow Game' was no traditional play, it was all hip hop and street dance, electronic music, role-playing video game and a charming, anime-like story. Seeing the similarities between these two brilliant Japanese performances, I wondered if this style of infusing dance and music on a theater stage was prevailing in Japan.
"Well, not really. This style is not that common in Japan, although using technology in the theater scene is getting more popular there," Artist Manager Yoshiko Maeda said. She was also kind enough to help with the Japanese translation of our talks whenever it was needed. "We have some groups in Japan that use technologies in their performance, but each group has a different, unique way of making use of technology. Dazzle, for instance, uses technology to deliver the drama, but we at Siro-A use technology to deliver on imagination and create visuals and optical illusions."
Technology has always had a darker side, as depicted in terrifying brilliance in the British science fiction television series 'Black Mirror'. Siro-A director, while admitting to the excessive dependence of humanity on technology, believed that technology could be used in our favor and not against us. And what they created through the wizardry of video projection definitely seemed to be on the positive side of technology.
"The main concept of our performance is human and technology," Cocoona explained. "We want to convey the enormity of human power to the audience via technology. Technology has advanced so much in the last few years and people depend too much upon it by using smartphones, the internet, Artificial Intelligence, and so on. But it is the human power, say, the thinking power, creative power, physical power, that we want to show to the audience. And we believe that technology can help us expand on our human abilities."
Siro-A dance artists have brought their dazzling performance to as many as 20 countries such as Germany, Australia, Norway, UK, several other European countries, China, and other Asian countries. They even performed in the US, where the group appeared at the top-rated competition series 'America's Got Talent' back in 2015. The Japanese group wooed and awed and thrilled judges on the American show, they even got Piers Morgan's golden buzzer and made it all the way to the semi-finals with their indisputable international appeal.
While the Iranian audience were totally taken with the magical performance, the juries of the Fajr Theater Festival may have set their eyes on a more traditional style of play than this flawless interweaving of technology and human body movement. Mr. Cocoona voiced keen interest in returning to Iran next year. I am keeping my fingers crossed for that to happen.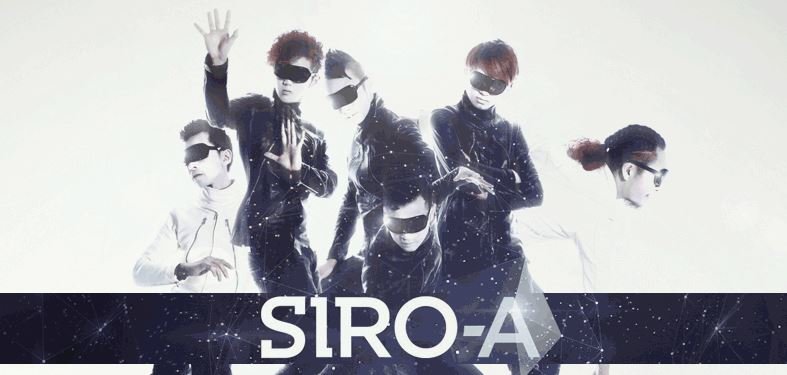 SIRO-A is a seven member Japanese entertainment performance group from Sendai, Japan. The group was formed in 2002, and has performed at various huge venues such as Venezia Young Art Performance in 2004, Expo 2010 Shanghai China, 2011 Edinburgh Fringe Festival, followed by their first European tour in Germany, Denmark, Austria, and France in 2012.
The 35th edition of Fajr International Theater Festival will run from 20-31 January, 2017, in Tehran.