The first thing that comes to mind of many, upon hearing the name of this Arab country, is unfortunately a picture of war, conflict, struggle and of course immigration. Few would even wonder about the condition of art and culture in a country gripped with war and terrorism since 2014. That is why I took this golden opportunity to get a firsthand experience of the theater scene in Iraq. And the experience did not disappoint.
'Selfa' was unfamiliar to me only on the literal level and not on the concept. As it was explained to us prior to the performance, I learned that selfa was a popular concept in Iraq (as well as here in Iran), where a specific sum of money is collected from a number of individuals and kept by one person who then distributes the collected money to one registered person for every specified period of time. It is a private mechanism for giving loans to people who have invested their money. The selection of the person who will receive the whole sum at the time is done by making a draw. In this case, selfa functions similarly to lottery, but it is still a loan as you will have to pay the whole money back over time in several installments.
For this play, performers 'Ameer Abo Alheel' and 'Ahmed Sadoon' played selfa with the audience. Each of us were given a numbered ticket randomly with a subject and expression written on the back of it. I got number 77, subject: goal, expression: bored. Other subjects included war and immigration, and expressions included fear, happiness and sadness. The performers would call out a number and play a particular scene based on the subject and expression given to them. It was an interactive play that raised a very important issue: people's inner struggles in the face of war, their goals and aspirations and the ever present sense of fear, sadness, happiness and boredom while dealing with them.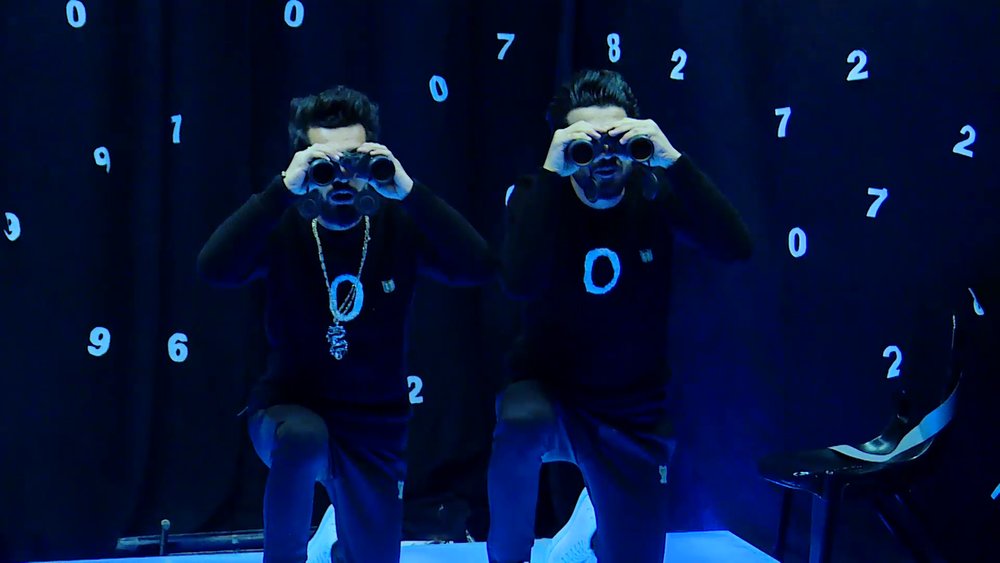 After the play, I caught up with the group's production manager, Hella Mewis, for a short interview. It surprised me that she was from Germany and had been living in Baghdad for the last four years. "My main focus is on promoting the young generation in Iraq," she said with firm determination in her intelligent eyes. "Because they are the future of the country. The young generation still has a lot of power and potential. They want to be more active, not just on the art scene but in every other sphere in Iraq. They all possess a lot of power to change things for the better."
"Immigration is the main concern of the play," she said while talking about 'Selfa'. "A wave of migration swept across war-stricken countries like Iraq in the last two years; people who wished to change their lives for the better, who wanted to have a normal life away from war and terror. But when Europe opened its doors to refugees, a lot of our friends left Iraq through the illegal way and we lost many at the sea."
"Ameer and Ahmed were thinking that they have to talk about this. Not all the young generation, not everybody in Iraq, wants to leave. But how can we actually keep the people inside the country? We need to start to talk about it."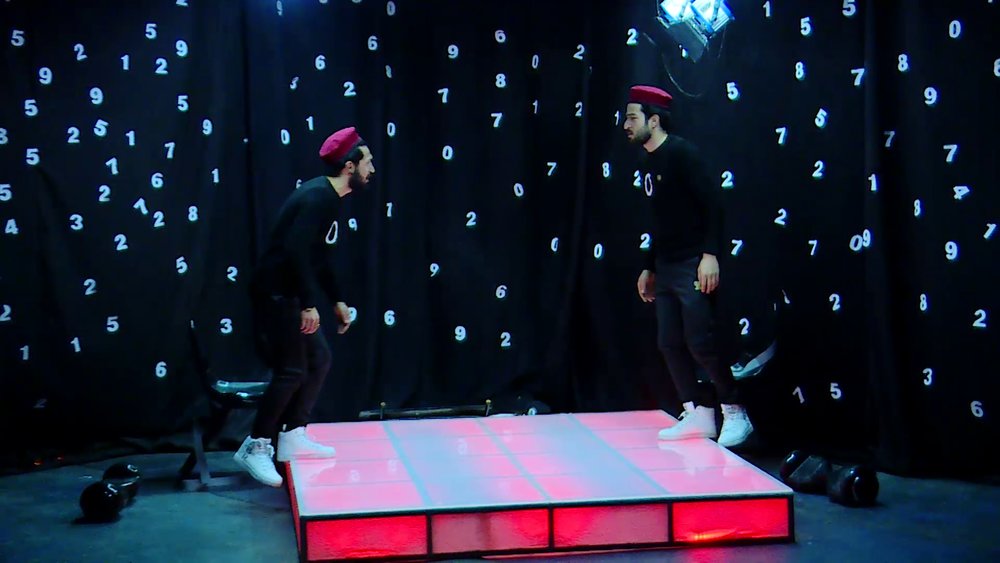 "Art, and specially theater, can create an awareness. 'Selfa' in Baghdad was a big success. A lot of people came to see it. It was a healing, a kind of therapy for them. Because they saw on the stage something that they might have been thinking about but never got a chance to actually voice it out. The country cannot move forward if all the people leave. We need to start from the ground up to build the country. And we need to change our perspectives for doing so."
"Selfa means we all have the responsibility to bring the country forward. And that can only be achieved if we choose to stay and try to make changes. Not to leave," she said.
I was amazed and moved by her absolute faith in the people and the force behind her words and eyes that drove her to be a part of this community and dedicate her time and efforts to make this dream a reality. "So what moved you toward this mission?," I ask her. She placed her hand on her chest, "my heart."
"When I first came to Baghdad, it was in 2010," she continues. "As soon as I put my foot on the ground I knew I was home. Baghdad feels like home to me. And in some ways, it is similar to Tehran, all the beautiful architecture and very nice people. In Baghdad you can see and breathe the history."
Hella described the current status of the theater scene in Baghdad as "very difficult". "Since 2014 when ISIL took Mosul, there is no money left for culture at all. Everything goes into the war. And not just the cultural scene; every sphere in the country has cut a lot of money, so it's really difficult for the theater scene to thrive."
"But there are still some people, like this group, who do not wait for any kind of support," she looked back at the performers with pride. "They simply want to do something, and this is why I love these guys. They just want to do it, and sometimes if you really want to do something from the bottom of your heart, it could become a performance much bigger than a theater play with a lot of funding."
So why theater, despite all these difficulties? "I believe that theater can create much more awareness than any other art medium such a painting or even the cinema. Theater brings you close to the people; it's more interactive. And this is very important, especially in Iraq. Artists need to be directly involved with the community. You cannot put an Iraqi alone. It's impossible. That's why theater is very important for Iraq, not just for the art scene but for the ordinary people to understand a concept."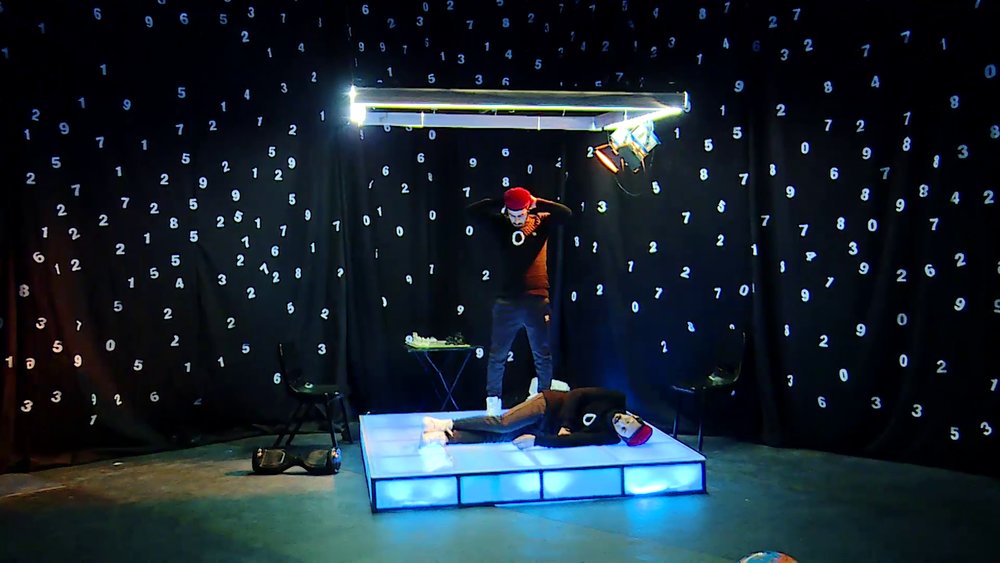 Excluding her, the whole touring crew for 'Selfa' were male. I asked her if there are any woman actresses on theater stages in Iraq. "Well, in countries such as Iraq or Syria, it's still difficult for ladies to become an actress or a director. We do have some ladies who try to make it into the theater scene but the perception from the society puts a damper on their aspirations. You need a lot of power and determination to continue on this path. Then one day, you marry and the family or your husband has something against you working. So it's very difficult for women in Iraq to choose this style of living. It's not comparable at all with, let's say, Germany where they have it easy. In Iraq, you have to fight a lot. And the traveling also becomes an issue for women."
So, have you staged 'Selfa' anywhere else in the world? "No, actually Iran was the first. It's a relatively new play but we hope that we can perform it in other countries as well. We'll try to bring it to Germany and France next."
The play was a hit back in Iraq and the concept of immigration is all too familiar with the Iranian audience. But how will the European audience take into 'Selfa'? "Well, they are now more familiar with the situation in Iraq as they are dealing with a lot of refugees at home and also listen to a lot of media coverage. However, if we perform it in another country, it's necessary that the whole text be translated and we need to make a 15, 20-minute introduction in advance of the performance to give more background information on the play so that people will understand it better."
I applauded her and the crew for bringing a piece of reality of life in Iraq to the people who are constantly fed with false and propagandist media coverage. She expressed sincere love for what she was doing as the patron of the arts in a country where war and terrorism have taken a lot from the people. "Even if it brings no money at all," she said with a smile. "This is all about humanity."
The 35th edition of Fajr International Theater Festival will run from 20-31 January, 2017, in Tehran.
Tarkib Baghdad Contemporary Arts Institute was founded in 2015 on the initiative of emerging artists from the Iraqi art and creative scene. Its members come from different fields including visual art, performing art, interior design, photography, film, music, literature and journalism. Tarkib's focus is directed at empowering the youth, especially women and too artworks that form a link between art and everyday life. The institute initiated and organizes the annual Takrib Baghdad Contemporary Arts Festival in charge of presenting the most important independent Iraqi theater productions by emerging artists.