The Paveh county, located northwest of Kermanshah, has three cities, namely Paveh, Bayangan, and Nowsud which all possess tourist attractions, natural beauty in addition to hospitable people, and there is something unique about this area; unrivaled staged (stair shaped) architecture.
Upon arrival at the historically ancient city of Paveh which dates back to three thousand years ago, one is astounded and amazed at how the local people living in the area have managed to skillfully construct their homes in the shape of many long and wide stairs within the foothills of the mountain. These buildings have been built in such a way that the roof of a house is the patio (balcony) of the house built just a few meters above it. The county, together with a mountainous area of Kurdistan province, is called Uramanat the most famous characteristic of which is villages that are unparalleled in terms of architecture, lifestyle, and agricultural methodology as they are integrated with nature by incorporating steep-slope agriculture.
The language spoken by the people of Paveh is called Hourami (Gooran), which is one of the most ancient and noble languages of Iran echoing voices of love and kindness.
Paveh city marks one of the most important habitats of certain edible plants which are unique to the region as well as that its forest cover, rushing rivers and exhilarating fragrance of spring flowers thrill every passer with all the beauty and freshness.
The route to the city is replete with winding and tortuous mountainous roads while the road contains numerous hills, springs and fountains, forests and farmlands located in the foothills which are quite beautiful and invigorating.
Due to these eye-catching natural landscape as well as various caves, waterfalls and streams, Paveh has been called the 'Bakhtaran (western) Paradise'.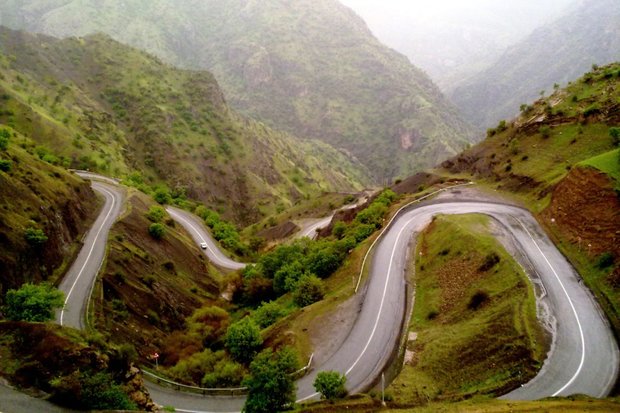 Seyed Abdullah and Pir (Old) Ismaiel Memorial Shrines are located in the Hajij and Spreez villages which attract eager visitors all year round.
Paveh people's clothing and costumes have an air of authenticity; furthermore, they make all of their own clothing and footwear while women also make splendid hand-woven pieces of clothing.
Paveh with several water-flowing rivers named Sirvan, Leyleh, Markhil and Paveh-Rood is one of the most water-rich areas in western Iran.
Roaring springs, warm weather, extensive garden, beautiful forests, beautiful temples and caves are landmarks of Paveh County which attract numerous tourists.
Other noteworthy attractions of Paveh include the Boll Waterfall, Key-Khosro Fortress, Ghal'a Fortress as well as Manav Fortress.
HA/3583601