Alrezaei swam 100-meter breaststroke with a time of 1:03:3 minutes and advanced to the event.
He is the first Iranian swimmer who has succeeded to book an Olympic place.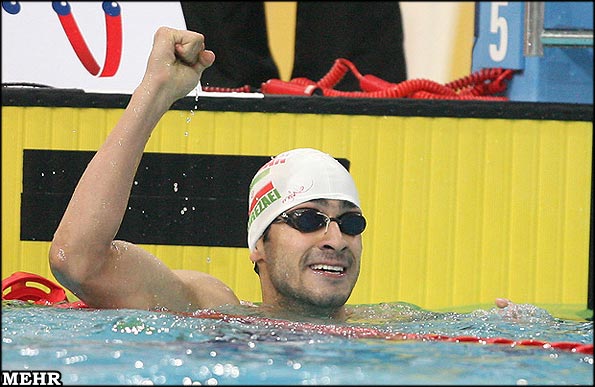 Head of Iran's Swimming Federation paid tribute to Alirezaei, saying,"He (Alirezaei) paved the way for the other Iranian swimmers in the prestigious event. I hope our athletes will take advantage of this victory."
Iranian swimming team will come into spotlight in the Guangzhou 2010 Asian Games as well, Vahid Moradi added.
Mohammad Bidarian, another Iranian swimmer who was scheduled to participate in the 100 meters freestyle has pulled out of the competitions due to being drawn with the Zionist regime swimmer.
MH/MRK
END
MNA