Iran's First Vice President Mohammad Mokhber held a meeting followed by a press conference with the visiting Prime Minister of Kazakhstan Alikhan Smailov at the Sa'dabad Complex in Tehran on Wednesday afternoon.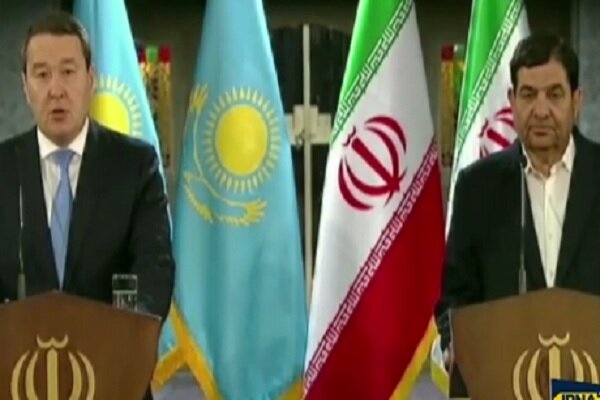 Mokhber said at the news conference that "Although our economic relations have increased by 20% to more than $500 million, the economic relations do not still match the high-level political relations."
The first Iranian vice president added that in the meeting with the Kazakh prime minister, it was decided to increase the bilateral economic relations between the two countries to $3 billion.
Mokhber went on to say "We discussed the details of oil markets and electricity exports. The issue of trade and tourism was also discussed."
The Kazakh premier, for his part, said, "Political talks between the two countries have been activated."
"The current situation and further deepening of cooperation was the topic of today's meeting," Smailov added.
He added, "The Islamic Republic of Iran is a good foreign market for Kazakhstan."
MNA