During the meeting, Amir-Abdollahian called for the development of Iran-Iraq bilateral relations.
Other issues including border security and Iraq's debt to Iran were also among the topics discussed between Amir-Abdollahian and Rashid.
The Iraqi president, for his part, described the relations between Iran and Iraq as comprehensive and deep.
Rashid also emphasized the determination of his country to develop relations with the Iranian side.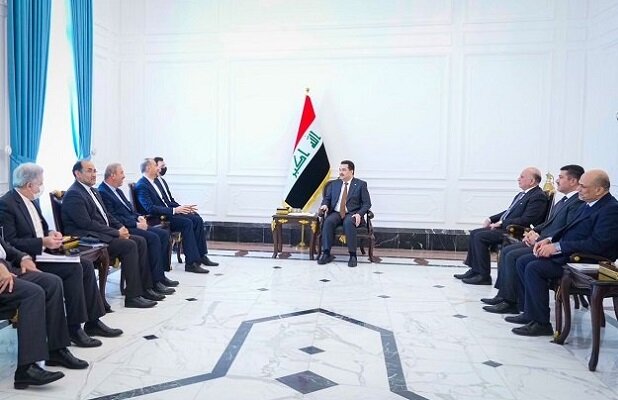 Amir-Abdollahian also met and held talks with the Iraqi Prime Minister Mohammed Shia al-Sudani on Wednesday.
During the meeting, Amir-Abdollahian and Al-Sudani discussed Tehran-Baghdad bilateral ties, as well as several regional and international issues.
Appreciating Iran's role in supporting Iraq, the Iraqi Prime Minister emphasized his country's readiness to implement the agreements reached during his visit to Iran.
Iraq continues to play its role in establishing peace in the region and strengthening the element of dialogue in regional developments.
MP