Winters in Iran are cool, especially in the northwest where the temperature drops below freezing and it snows, often heavily.
Iranian people in different regions of Iran nowadays are enjoying snow day activities. The snowy days have provided Iranians with joy and entertainment.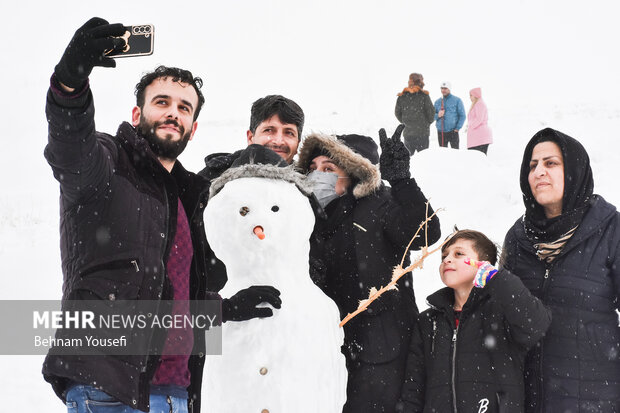 Winter sports are among other hobbies of Iranians on cold snowy winter days.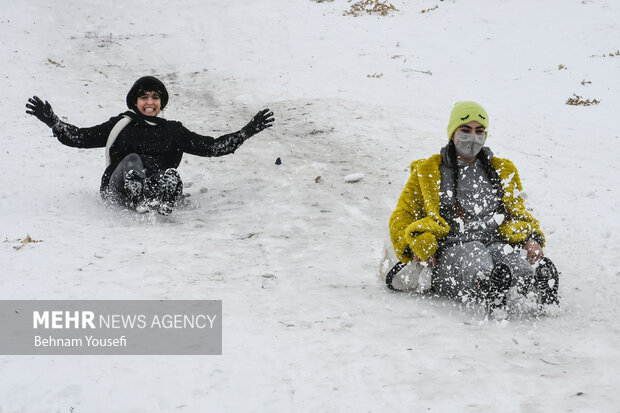 Heavy snowfall in some regions has blocked several roads as well. On a road in Isfahan province, the height of the snow on the ground has reached more than two meters and the related officials have announced that the road couldn't be reopened until spring.
Several airports including the airports of Mashhad and Ahvaz also halted the flights due to thick fog and heavy snow.
According to the reports, the Iranian capital of Tehran experienced its coldest day on Wednesday.
Sarab city in East Azerbaijan province was also announced on Wednesday as Iran's coldest city during the current year with a temperature of - 27 °C.
The schools of several provinces of Iran including Hamedan and Zanjan are holding their classes online due to the heavy snow and freezing weather.
The following video shows the streets of a city in Ardabil province whitened with winter snow:
According to the forecasts, Iranian cities are expecting colder weather and more rain and snowfall.
MP