Politics and propaganda, as represented in media, dehumanize societies and reduce them into stereotypes. The situation is especially more dire in the case of Iran, which is constantly pitted against the Western world for refusing to be integrated in the hegemonic system, in an attempt to retain its special values and principles and remain independent while at the same time to make efforts to bridge the gaps and establish constructive interactions with the world.
Certainly, the advent of television and the Internet has brought even the farthest nations on the globe close to one another. These days, the circle of your friends do not need to be limited to the people you meet at school or at work. As an Iranian having lived all her life inside the borders, I have friends in Algeria, Italy, France, Canada, Finland, Russia and many more countries thanks to social media. Unfortunately, the Internet and the mass media do not always show their pretty and kind face to us. Media propaganda is hard at work to manipulate people's perceptions and opinions toward a country where they have never visited, and probably never will, thanks to what they read online or watch on TV.
The nuclear controversy had been used by the West for years as a way to bully Iran into submission and paint a completely false, unfriendly picture of the country. Since the agreement's implementation in January 2015, Iran has been on an improving path to mend the rifts and introduce the world to a truer image of the country that has always been famous for its hospitality, breathtaking historical sites and natural attractions, diversity of ethnic and religious groups and many attractive traditions and costumes.
Last May, a short video by a young French filmmaker, Benjamin Manté-Martini, went viral on the Internet. Ironically naming it 'Don't Go to Iran', Manté-Martini's video is a collection of his recorded images of Iran's various tourist attractions which make the country a very desirable destination for foreign tourists. The video clears up many misconceptions that the West holds about Iran - such as the country being a big desert, its architecture being basic, not being safe, etc. - by showing footage that clearly contradicts those assumptions.
Similar attempts have been made by many filmmakers and photographers and journalists who make efforts to educate the world on all the amazing things they are missing out about Iran. But sometimes, it is not just enough to watch a video or look at a photograph to realize how beautiful Iran is. Sometimes, you need to come here to see things for yourself.
A group of university students from Malaysia did just that last Winter. They visited Mehr News Agency after a trip around the cosmopolitan Tehran and one to the holy city of Qom 140 kilometers to the south of the capital and home to the shrine of Fatimah Ma'sumah, many religious seminaries and institutes, the Astane Museum, and the Mosque of Jamkaran. Their visit to Qom, the center for Shia Islam, gains special significance as one takes into account the hardship currently faced by Shia minority in the Sunni-majority society of Malaysia where Shias are banned from promoting their religion and are discriminated against as the Islamic Sects Council of Malaysia recognized Shi'ism as a diversion from true Islam since 1996 and Sunni Malaysians are discouraged from interacting with the Shias.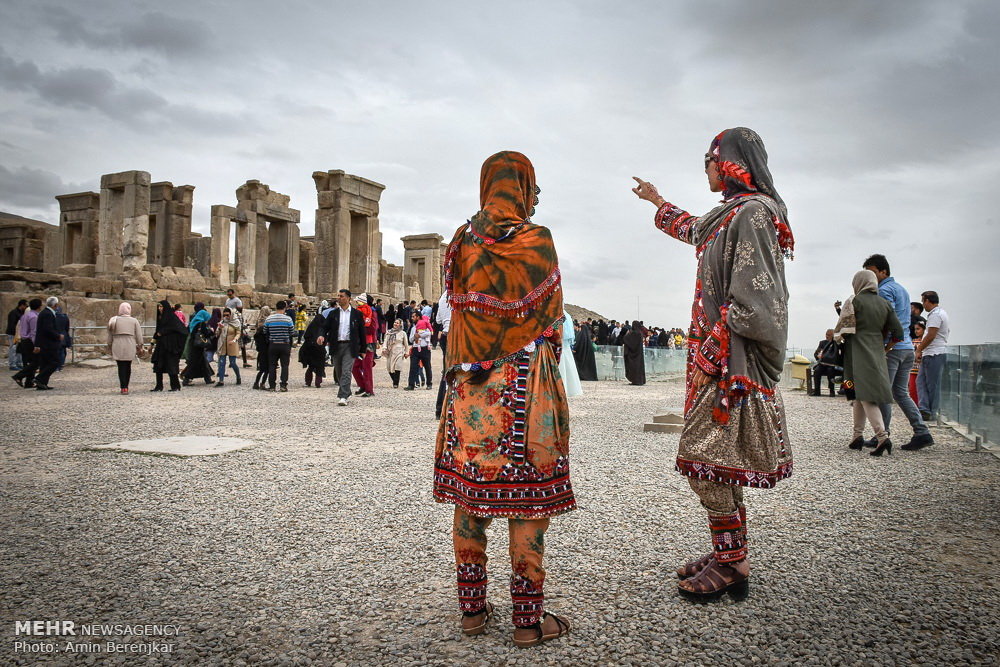 Speaking to Mehr News Agency correspondent, Shaysa, who pursued a bachelor's degree of political science at the University of Malaysia, said visiting Qom had left such a great impact on her as she had never been to such a city before. "I had this nagging question at the back of my mind that I needed to find an answer to," she said, "I met with a few people, asked them my questions, and as I walked around the city, among the people, watching them go about their daily lives, doing their jobs, I felt moved. They greeted us with warmth and smiles and educated me on their culture."
Jusina, a part-time student who was doing a research on Iran, talked about her holistic exposure to the country, from its politics to religion, to history and culture, and its relations with other countries. "I had a misconception about Iran's politics in regard to other countries, for example the US. Being here cleared up a lot of misunderstanding for me," she said.
Atusha, from The University of Nottingham Malaysia Campus, said her knowledge of Iran was limited to what she had seen or read in videos and books. "What I was exposed to in the media about Iran was both positive and negative," she said. "When I decided to visit Iran, my family and friends were concerned. They asked me if I was really serious about this trip, wouldn't that be dangerous to go to Iran. They tried to convince me to change my mind."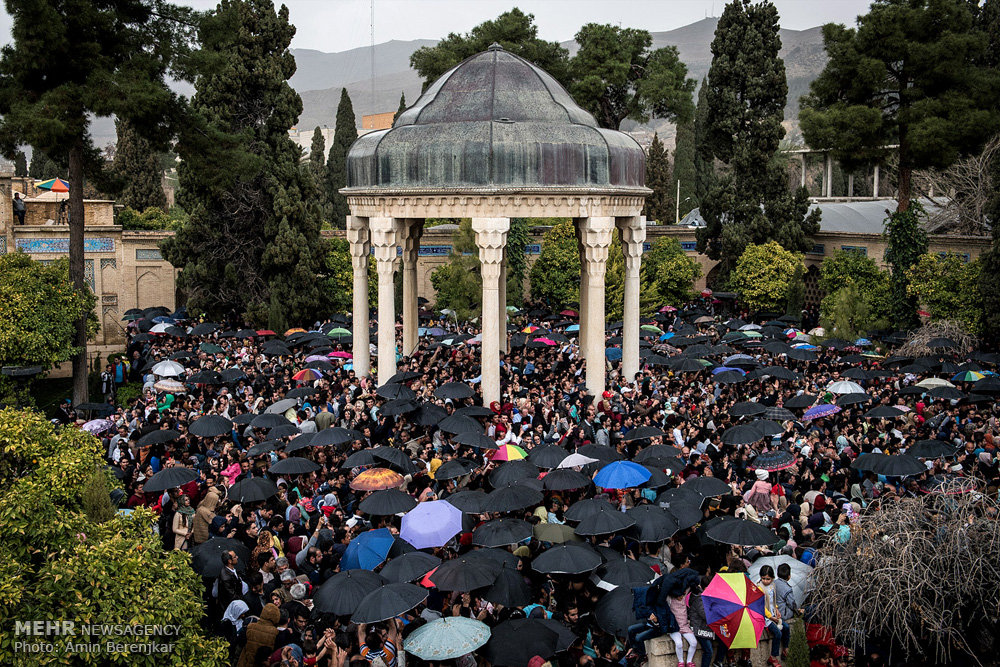 She went on to add, "their reaction was a reflection of what media propaganda does to people's perceptions of the world outside. Iran is not depicted favorably on TV; the US is particularly adamant in convincing the world that Iran is dangerous to visit with its hardline politics. But here I am, and I am fine, and it has been a totally nice experience so far with how hospitable and well-educated the Iranian people are."
Imran, who was pursuing a master's degree in history, was particularly pleased to see how Shias and Sunnis were living in peace and harmony inside Iran. "Malaysia can learn a lot from Iran in that respect," he said, whose views were shared by Emad, who studied sociology and believed that learning about Shi'ism was needed for Sunni Muslims in Malaysia, Singapore or Indonesia.
"I find Iranian people very kind and the most hospitable of all," Saeef who is a writer said. "Even the bus or taxi drivers are very patient with us, I really love the people here and there is this very merry atmosphere all around."
"I come here to deconstruct my mind," he added.
Hussein was also another Malaysian student who praised the harmony among Shias and Sunnis in Iran. "Back home, the atmosphere is completely different. There is a lot of differences and conflicts between Shias and Sunnis in Malaysia, but here in Iran they live together peacefully. This is a very interesting aspect about Iran that I am glad to have discovered."
Tarya was particularly impressed by the Iranian movement's stance against the US. "I wish my country was more appreciative of its own identity." She also expressed an interest in learning about the minority groups in Iran and how they managed their living and rights.
Sharifa Asma had received a different reaction from her family when she said she was visiting Iran. "My family were of course very supportive, as we have come to Iran four times already. I know a lot of Iranians back home and they are all very nice people."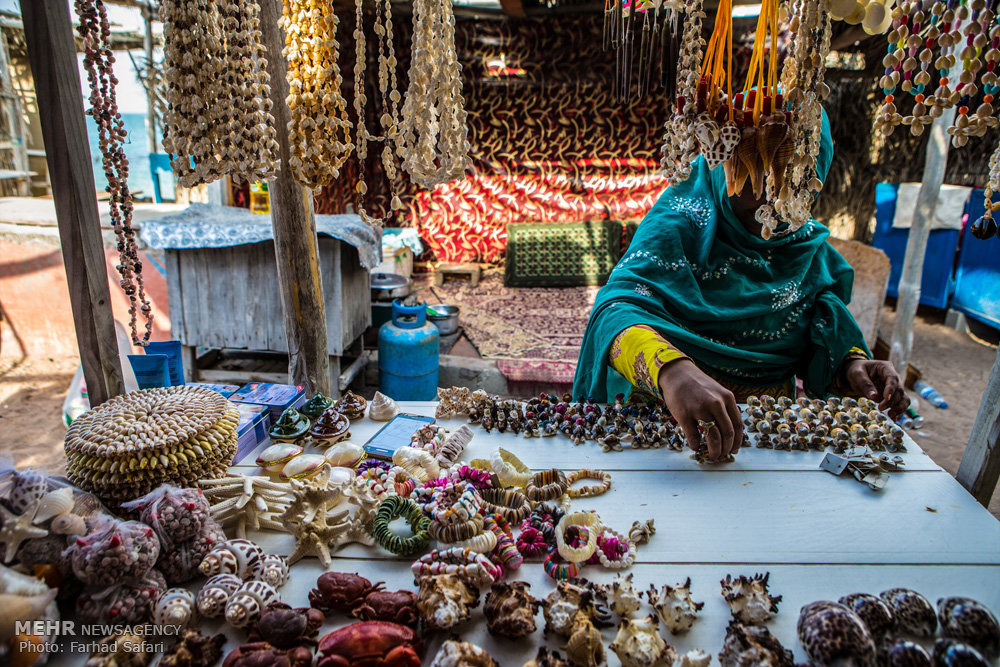 Insi from a university in Singapore, said her exposure to Iran was not through religion but rather through cinema. "I came to Iran because of Abbas Kiarostami. I love his films. The Iranian culture is also very interesting to me. I know a little bit about the Yalda festival, the celebration of winter solstice, because I attended one here in Iran where people recited poems by Hafiz. I've learned that every home in Iran has a collection of Hafiz poetry beside Quran."
"Since everyone I met here speaks Persian, I get the feeling that other ethnic groups are somewhat marginalized," she added. "I would love to learn about the Kurdish culture and language for example."
Iran is currently celebrating the New Year. This is the perfect time to visit the country, especially the capital city Tehran, where the streets are less crowded as many decide to take a trip to other cities for the New Year holidays. The Iranian traditions for the New Year are also a very interesting topic to learn for foreigners. Come here to Iran to get a close look at the beautiful nature in Spring, the shops decorated especially for Nowruz, the wonderful aroma of flowers in the air, and the general merry spirit of the locals for whom the New Year is a time for renewal, relaxation and happiness.
Interview conducted by Hamid Reza Gholamzadeh; Report written by Marjohn Sheikhi