Behrouz Kamalvandi, the Spokesman of the Atomic Energy Organization of Iran (AEOI), and the Chief Executive Officer of Rosatom, Alexey Likhachev, signed two documents of cooperation on the last day of his visit to Moscow, Thursday.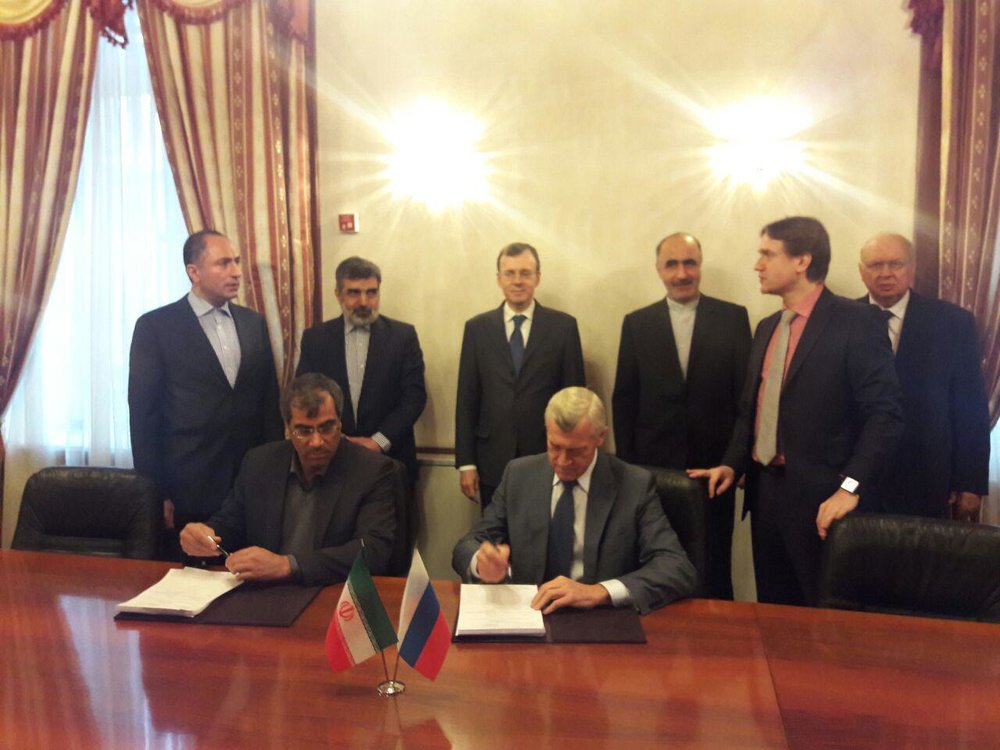 Rebuilding Iran's Fordo fuel enrichment plant to produce stable isotopes, in line with the JCPOA, and putting the former agreements of 2014 between Iran and Russia into practice, to have peaceful tapping of atomic energy in Iran, are the areas of agreed cooperation between the Iranian and Russian officials.
Kamalvandi, who also serves as the Deputy Head of the AEOI for International, Legal and Parliamentary Affairs, left Tehran on Tuesday in a bid to have negotiations for future developments of nuclear energy industry in Iran with the head and deputy head of Rosatom Company of Russia in separate meetings in Moscow.
YNG/IRN82393602