The Iranian 96kg freestyle wrestler beat Serhat Balci from Turkey and claimed the gold medal on Saturday.
"I was not well prepared but took part in the competition and won a gold medal. I am preparing myself to win a gold medal in the London 2012 Olympic Games," Yazdani said.

The bronze medal jointly went to Ruslan Sheikhau from Belarus and Jake Varner of the U.S.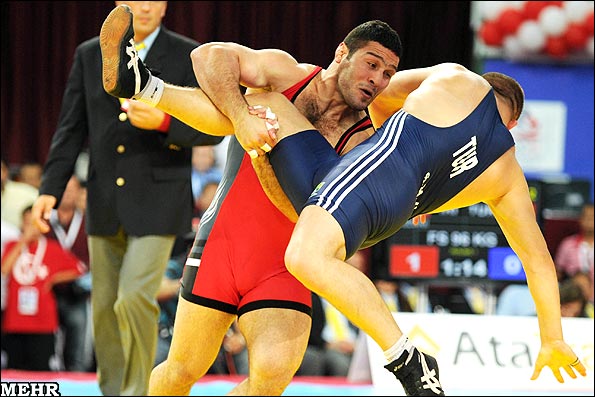 In the 60kg weight class, Russian Besik Kudukhov claimed the gold by beating Franklin Gomez of Puerto Rico. Japanese Kenichi Yumoto and Dauren Zhumagazyyev from Kazakhstan won jointly the bronze medal.

Sharif Sharifov from Azerbaijan seized the gold medal in the 84kg after defeating Ibragim Aldatov from Ukraine. Georgian Dato Marsagishvili shared the bronze medal with Albert Saritov from Russia in the weight class.

Hassan Rahimi from Iran has already won the bronze medal in the 55kg class.
Viktor Lebedev from Russia claimed the gold in the weight after defeating Bulgarian Radislav Velikov.

MH/MH
END
MNA