"Fighting against production, smuggling, distribution, and consumption of drugs is a very complicated but valuable task," Ahmadinejad stated in a meeting with the Executive Director of United Nations Office on Drugs and Crime (UNODC) Antonio Maria Costa.
"Iran is not a producer of drugs, but it wastes a large proportion of financial and human resources to fight smuggling and distribution of drugs every year," he added.
Regardless of deployment of Western troops in Afghanistan, drug production has increased by 60 percent, the president lamented.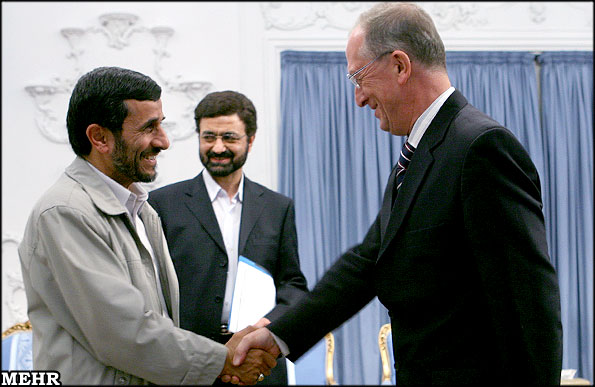 "By supporting drug trafficking mafia, certain arrogant powers attempt to hurt the independent countries that are against them," he said, adding, "But the human community is interrelated and the scourge of drug can not be limited to one area; it will overtake all states."
Mr. Costa expressed regret that in spite of the presence of powerful states in Afghanistan, opium cultivation has drastically increased.
"Some countries have made a big mistake by underestimating the scourge of drugs," he added.
The United Nations completely agrees with Iran's views on the combat against drugs, the official maintained
"During my time in office, I will try to make Iran's voice on serious campaign against drugs heard by other countries," he explained.
RMN/MS/RS
END
MNA