The new ambassadors of Greece, Zimbabwe, France and Uruguay held separate meetings with President Raeisi on Tuesday and officially started their mission by submitting their credentials to the Iranian president.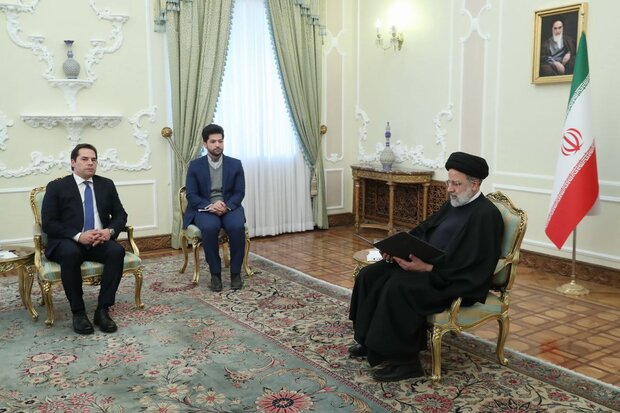 Iran influential country in region, world
In the meeting with the new Greek Ambassador to Tehran, President Raeisi emphasized, "The Islamic Republic of Iran welcomes the development of relations with Greece."
He also expressed hope that the close and friendly relations between Iran and Greece will pave the way for expanding cooperation in various economic, political, and cultural fields.
Iranians are a great nation in the world and in the eyes of the Greek people, Greek envoy Stylianos Gavril said for his part.
Today the Islamic Republic is an important and influential country not only in the region but also in the world, he added.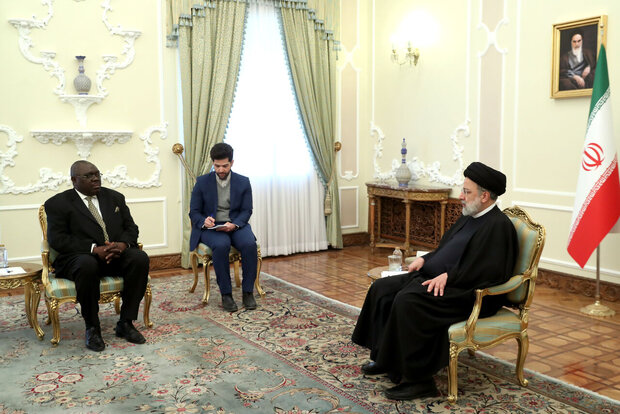 Iran, Zimbabwe enjoy many capacities to expand ties
Iran and Zimbabwe enjoy many capacities that can be used to improve and expand relations and cooperation between the two countries, President Raeisi said in a meeting with the new Zimbabwean envoy.
Referring to the exchange of numerous diplomatic delegations between the two countries and the signing of various cooperation documents in economic and commercial fields, Raeisi noted that the implementation of the documents can be one of the priorities of the new ambassador of Zimbabwe to Tehran.
Iran determined to expand coop. with Uruguay
The Islamic Republic of Iran is determined to expand cooperation with Latin American countries, including Uruguay, Raeisi told the Uruguayan ambassador.
The officials of the two countries must make double efforts to actualize the capacities between Iran and Uruguay.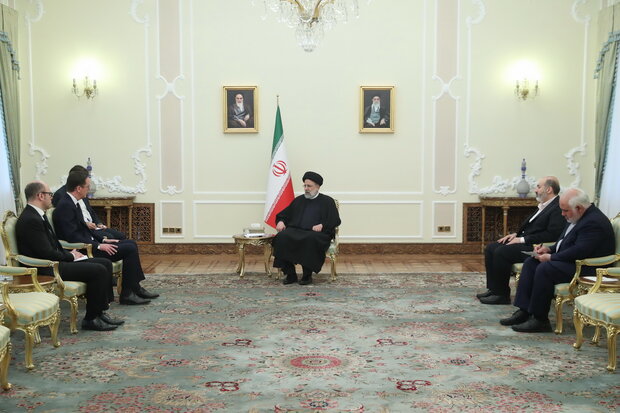 Raeisi urges French envoy to transfer Iran news correctly
In his meeting with the new French envoy to Tehran, Raeisi criticized some European countries for their miscalculations about Iran's domestic affairs.
Raeisi also considered such miscalculations as a result of having no knowledge about the greatness of the Iranian nation.
The Iranian president also advised the new French ambassador to put the correct transmission of the facts on his agenda.
RHM/