Upon his arrival, Amir-Abdollahian was welcomed by the Venezuelan Minister of Transport Ramón Velásquez and the chairman of the Iran-Venezuela joint economic commission at the airport.
Amir-Abdollahian and Ramón Velásquez also held a meeting in Caracas.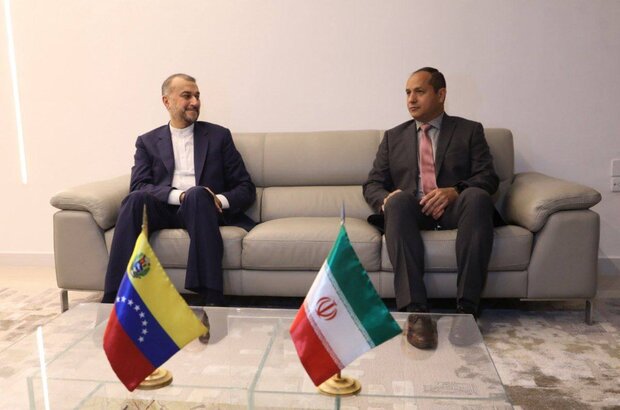 Details of their meeting have not come out yet.
Before visiting Venezuela, the Iranian top diplomat paid a visit to Mauritania and Nicaragua and met with several officials of these countries.
MP