Iraq's Popular Mobilization Unit (PMU), also known as Hashd al-Sha'abi, held the commemoration ceremony of the second martyrdom anniversary of Lt. General Qassem Soleimani in Baghdad.
The ceremony was attended by the Iranian envoy to Iraq Iraj Masjedi, the Iraqi president, Barham Salih, the head of Hashd al-Shaabi forces Faleh al-Fayadh as well as some Iraqi high-ranking officials.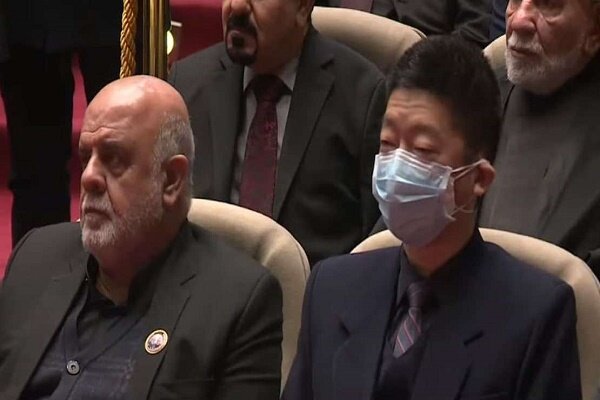 Addressing the ceremony on Wednesday, the Iraqi president hailed the role of martyr Soleimani in the fight against terrorism.
At a difficult and critical moment, Martyr Soleimani gave Iraq a hand in the path of the fight against terrorism, he said.
"On the occasion of the martyrdom anniversary of the commanders of the victory, we once again commemorate their defeat of the ISIL terrorist group in Iraq", he added.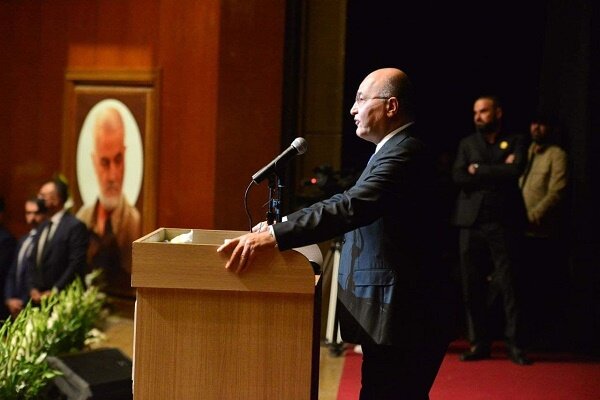 Nouri al-Maliki, former Prime Minister of Iraq also said that thanks to the services of General Soleimani and Abu Mahdi al-Muhandis, Iraqi the armed forces and the PMU forces were able to overcome the takfiri terrorism in Iraq.
What General Soleimani and Abu Mahdi al-Muhandis did in terms of the fight against terrorism, lit up the way for all free and dignified countries who face terrorism, al-Maliki said, adding that all nations must learn from the experience of Iraqis in liberating their country from terrorists.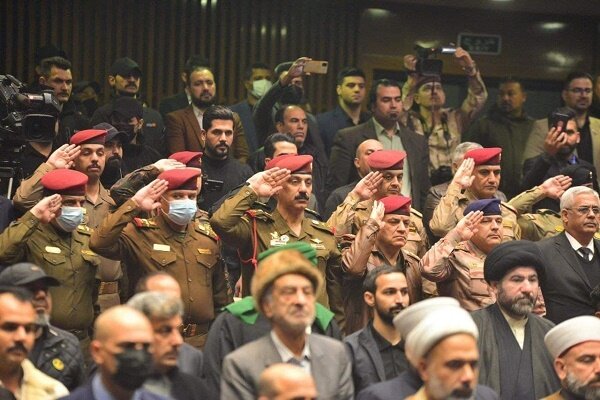 The Iraqi defense minister, Juma Inad also said that the Commanders of Victory did the most valuable work and played an active role in liberating Iraq from ISIL terrorism.
According to him, General Soleimani and Abu Mahdi al-Muhandis spent difficult nights on the battlefield where the enemy had occupied one-third of Iraq.
Othman al-Ghanmi, the Interior Minister of Iraq also read a statement on the behalf of the Iraqi Prime Minister Mustafa al-Kadhimi, saying that the crime of the assassination of General Soleimani and Abu Mahdi al-Muhandis will not be forgotten in history and it will inspire all freedom-seeking nations in the world.
RHM/FNA14001015000308