He made the remarks Tuesday in a meeting with the new South African Ambassador to Tehran Vika Mazwi Khumalo who had come to hand over his letter of credentials.
"In addition to the bilateral ties, the two countries have supported each other in international stages and we hope that we can further develop our relations in cultural, political and economic fields," said Rouhani, adding, "the Islamic Republic of Iran and South Africa have very good potentials and their economies can supplement each other."
He went to say "Iran's previous regime had close ties with the Apartheid government in oil, economy and mine sectors and after the victory of the Islamic Revolution, we cut all our relations with South Africa to help its people fight the Apartheid."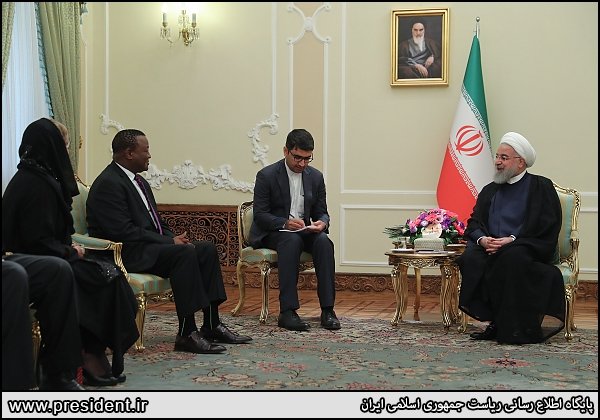 Vika Mazwi Khumalo, for his part said that South Africa is determined to deepen its relations and cooperation with Iran, as stressed by Nelson Mandela.
Referring to the ruling of International Court of Justice (ICJ) in favor of Iran, he added, "South Africa always supports the Islamic Republic of Iran's stances in international communities."
"We are determined to develop our economic cooperation and relations with Iran," he continued.
In a separate meeting, Rouhani also received the credentials of Amadou Sow, the new ambassador of Senegal to Tehran, and discussed the status of bilateral ties.
"Deepening relations with Senegal, as a friendly, Muslim country, has always been important for Iran," said the Iranian President, adding, "Iranian companies are ready to further develop their active presence in Senegal in different fields, including construction, automobile manufacturing, pharmacy and health services," he continued.
He also went on to stress the importance of the collective fight against terrorism in Africa and the Middle East and said, "Iran is ready to develop its relations with Senegal in the fight against terrorism."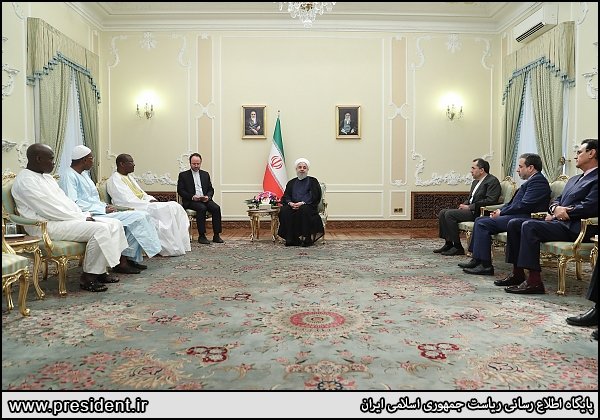 Amadou Sow, for his part, said that Senegal was determined to cement ties with Iran in all fields of mutual interest, especially in economy.
"The presence of Iranian businesspeople in Senegal is an honor for us and the government has considered special visa facilities for them," he added.
MAH/PR