According to head of tourism development and planning office at Iran's Cultural Heritage, Handicrafts and Tourism Organization (ICHHTO), the arrival of foreign tourists to Iran has experienced a 45 percent increase in a five-month period from March 20 to August 22, with the figure standing at 3,140,003 visitors.
Mohammad Sabet-Eghlidi said the figures have been obtained from the immigration police, adding that the number of foreign tourists' arrival in Iran in the same period last year stood at 2,159,882.
Iraq is in the lead with 1.263 million number of tourists having visited Iran in the five-month period, followed by Azerbaijan with 619,570 tourists, Afghanistan with about 400,000 tourists and Turkey with 330,000 tourists, all showing a significant growth compared to the same period last year.
As the number of tourists' arrival from neighboring countries increase, visits from European countries have witnessed a significant drop. According to Sabet-Eghlidi, the visit of European tourists to Iran from March to August has declined by 22 percent.
The major drop has occurred in the German market. In the five-month period last year, nearly 31,000 German tourists visited Iran, while the number has dropped to 21,000 this year, showing a 32% decrease.
Following the Germans are French tourists, whose number of arrivals this year stands at 16,000, while the number stood at 21,000 in the five-month period in 2017. The number of tourists from the Netherlands visiting Iran dropped from 12,000 to 9,000 this year, showing a 25 percent decrease.
The drop in the number of visits from European countries could be attributed to visitor's concerns over US sanctions. As a way to tackle this hindrance and easing entry rules, Ali Asghar Mounesan, the Iranian vice president and head of ICHTO announced in August that passports of foreign tourists visiting Iran will not have to be stamped. He said the move is in line with easing of "tourists' concerns about visiting Iran because of US sanctions."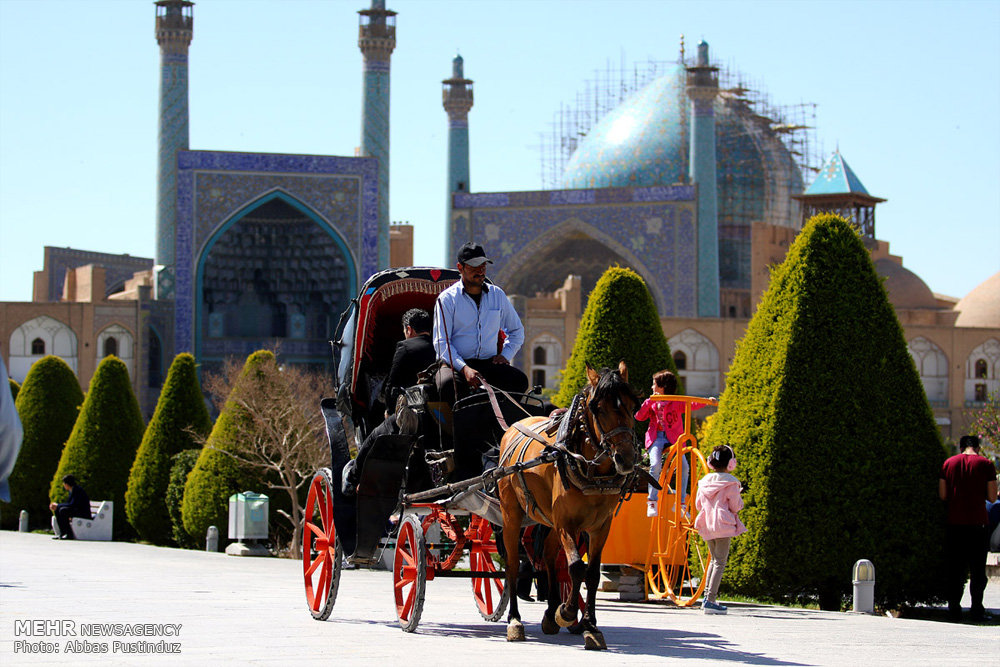 Still, the overall figures show a 4.23 percent positive growth in the number of visitors in 2016 as compared with the figures in 2015, rising from 4,901,084 tourists to 5,113,524.
As already discussed, figures point to massive changes in the number of visitors from neighboring countries. The number of Iraqi tourists in the five-month period from March to August 2018 was equal to the total number of Iraqi visitors to Iran in 2017. The considerable rise in the numbers has been attributed to the currency fluctuations in Iran, which has made the country a cheap place to visit.
Last year, 1,356,185 Iraqi tourists traveled to Iran, which shows a 3.1 percent drop compared to 1,398,201 tourists visiting the country in 2016.
According to World Tourism Organization reports, each tourist spends an average of $1340 in Southwestern Asia, which includes Iran, among whom some tourists, for instance the Germans, are more spendthrift than others. The French, on the other hand, are more thrifty with their money while visiting another country.
What is more interesting, and is in contrast with general assumptions and global reports, is that Iraqi tourists visiting Iran have become increasingly more spendthrift than the Chinese.
The head of tourism development said that currency fluctuations have turned Iran into a cheap country to visit, but words have not yet gotten out to attract more tourists from around the world.