Ali Akbar Velayati made the remarks in a meeting with a member of Hamas political bureau Izzat al-Rishq on Monday in Tehran.
During the meeting, Velayati highlighted the Islamic Republic's position toward the whole region as to warn against the threats and perils of the Israeli regime.
Velayati further congratulated Ismail Haniyeh's election as Hamas' Political Bureau Chief, expressing Iran's full support for Haniyeh's political and revolutionary positions.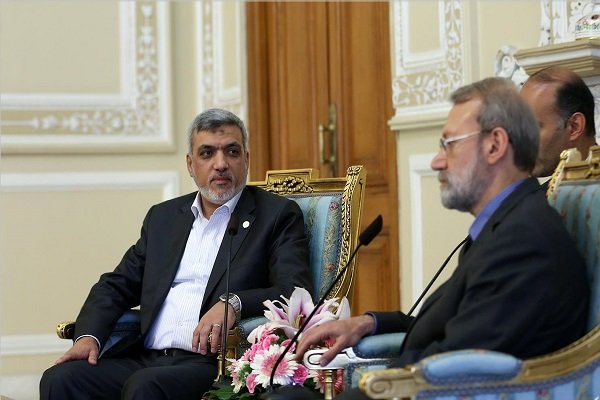 The Hamas mission also met with Iranian Parliament Speaker Ali Larijani on Monday, during which al-Rishq voiced Hamas' resolve for closer relations with Iran, Syria, Hezbollah and the Jihad Movement in a united front against common enemies.
"Israel seeks to take control over al-Aqsa Mosque by manipulating facts, but all Palestinian people, including Christians and Muslims, are determined and prepared to defend their sacred places," he said.
He further noted the US' unconditional support to Zionists, adding "attempts to introduce al-Quds as Israel's capital and their position against the two-state solution indicate an increase in Donald Trump's support for the Israelis."
A three-member delegation from Hamas, headed by Izzat Al-Rishq, arrived in Tehran on Friday to participate in the swearing-in ceremony of President Hassan Rouhani. The Hamas mission also held talks with Foreign Minister Mohammad Javad Zarif on Monday to discuss Palestinian affairs.
MS/4052739/4052683