Iranian Foreign Minister Mohammad Javad Zarif held talks with Italy's Undersecretary of State of Foreign Affairs and International Cooperation Vincenzo Amendola in Tehran on Sunday.
During the meeting, the Italian diplomat noted the many good opportunities for Italian companies to boost their presence in Iran, voicing their readiness to invest and participate in various Iranian projects.
The two sides also conferred on the implementation of the JCPOA, and various regional issues, particularly those related to fighting terrorism in Syria and the Astana peace process.
Tehran is preparing to host the next round of expert consultations on the Syrian peace process, within the framework of Astana talks, this week.
Amendola also announced the imminent visit of Italian foreign minister to Tehran.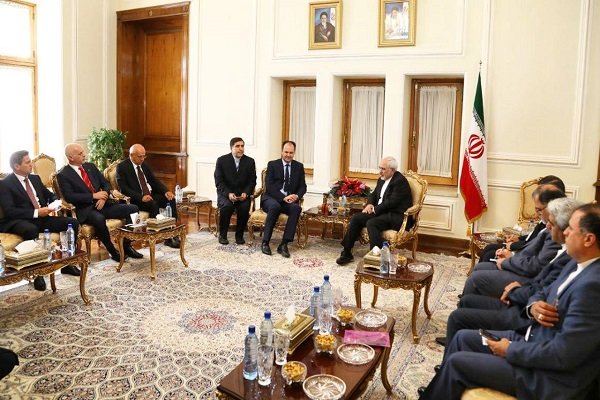 Also on Sunday, Zarif met with Deputy Speaker of the Bosnian House of Peoples Safet Softić, during which the Bosnian parliamentarian voiced his country's keen interest in promoting cooperation with Iran, including tourism and easing of sanction restrictions, as well as increasing the number of delegations exchanged between the two sides.
He also congratulated Iran on its successful implementation of its nuclear deal with the 5+1 group of countries.
Zarif, for his part, called for the enhancement of Iran-Bosnia mutual cooperation in economic and cultural fields, fight against extremism, and facilitation of visa issuance to increase the number of tourists and businessmen visiting the two states.
Also in response to Softić's invitation for him to visit the Balkan state, Zarif expressed hope that he would make the visit in future.
MS/4051195,4051202