Among the 683 invitees in a bid to honor vow to push for more diversity, almost half are women and nearly many from various races. The new invitees are heavily weighted to favor women (46 percent) and ethnic diversity (41 percent).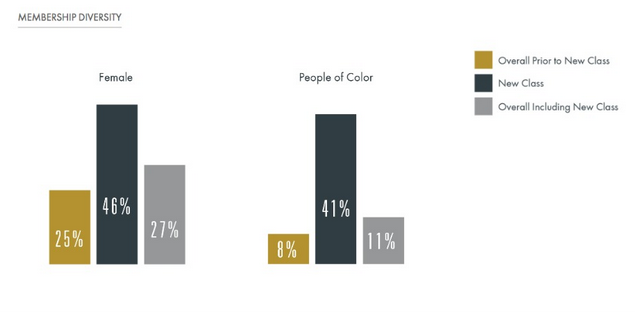 The new members inculde rising stars like Star Wars' John Boyega and Harry Potter's Emma Watson to musicians like Mary J. Blige to internationally recognized directors like Great Britain's Ken Loach and Iran's Abbas Kiarostami.
According to Hollywoodreporter, The newest list follows a trend that has developed over the last few years as Academy president Cheryl Boone Isaacs and CEO Dawn Hudson have urged the organization to broaden its reach to include more women, minorities and international filmmakers.
LR/3698981