As civilizations with deep historical roots and rich cultural traditions, Iran and China have a lot in common. The Chinese New Year, also known as Spring Festival, which fell on February 8 this year and the fast approaching Iranian New Year, also known as Nowruz, on March 20, provided the best possible ground for investigating the commonalities between these two nations with thousands years of history and bringing their people even closer still. The initiative to hold the Chinese New Year in Tehran started four years ago, but the first three times were limited to the Embassy only and hosted a few people due to lack of space. This year though, the festivity was held at Niavaran Palace Complex in the northern part of Tehran, that with its 9000-square-meter area, tall trees and fresh grass, nice weather and breathtaking scenery, provided a suitable location for actual New Year activities and with even more people – Iranian and Chinese – in attendance.
The festival took off with a brief welcoming speech by Chinese Ambassador to Tehran, Mr. Pang Sen, who heralded an expansion in the two countries' relations in the new year, following the successful visit of Chinese President Xi Jinping to Iran from January 22 to 23, just after the "Implementation Day" for Iran's nuclear deal.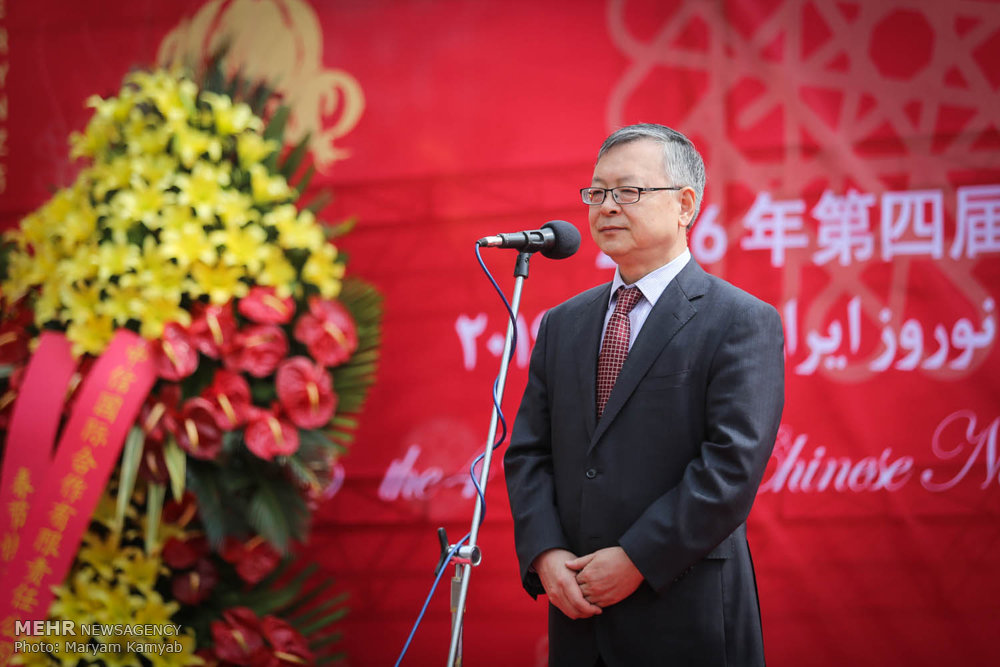 The activities that followed were a mixture of traditional Chinese Spring Festival and the Iranian Nowruz. There were Chinese performances with Iranian characteristics and also Iranian performers who sang Chinese songs or played Chinese instruments for creating Iranian music. A troupe called 'Red Dragon' consisted of Iranian performers brought to stage the traditional lion dance seen at Chinese New Year and thought to bring good luck. A Chinese male performer displayed for the audience a kind of traditional opera called 'face-changing' (or 'Bian Lian' in Chinese), moving to quick, dramatic music while wearing a brightly colored costume and masks that changed from one face to another almost instantaneously with a movement of his head. Following that performance, a Chinese musician played a piece of music called 'Animals Happiness' on a traditional string instrument. There was a kung fu Iranian-Chinese troupe whose performance was somehow similar to the video game 'Mortal Kombat' – although purely symbolic, no one really got hurt – and a three-piece Iranian ensemble that performed a classical Persian song on the 'tonbak', the 'tar' and the 'daf'.
Beside these programs, some booths were offering Chinese cuisine with the profits going to charity. There were also Chinese artists presenting their handicrafts for sell, which although a little overpriced for an average budget, were nevertheless truly beautiful and unique.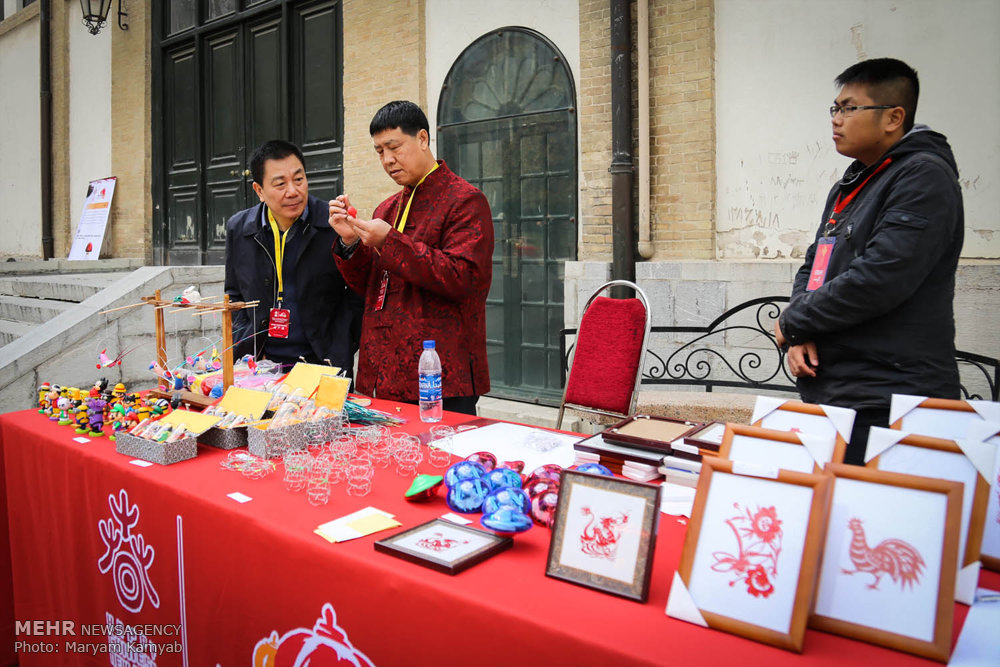 The Chinese Spring Festival is as much important for the Chinese people as Nowruz is for the Iranians or Christmas is for the westerners. Ms. Du Xiaoqing, Cultural Attaché at the Chinese Embassy in Tehran, who was visiting a handicraft booth on the sidelines of the festival told Mehr News that Iran and China's new years are actually quite similar in many ways; "we both hold this annual event at the beginning of the new year, so our New Year holidays always fall on spring."
"And the traditions are also very similar to Nowruz," she went on to add, "and they are living traditions not something belonging to a museum. Chinese people believe the Spring Festival is the most important time of the year."
"In Beijing which is a big city with a large population, during the Chinese New Year, it could be almost empty," she said with a laugh, "all the Beijiners go outside the city for vacation and meeting their families and relatives. This is very similar to Nowruz holidays in Tehran, I noticed."
That is true. During the New Year holidays in the capital, the city becomes deserted as not many people travel to Tehran at this time of the year and many immigrants leave to visit their relatives in other cities. It actually becomes quite a pleasant experience to wander about in Tehran with its streets emptied out of cars. Nowruz is probably the only time of the year when you can actually see how Tehran looks like without all the usual traffic jam and the hustle and bustle of a big city.
But the similarities do not end there. Before the Spring Festival, every family in China will have a thorough house cleanup and go for festival items and clothes shopping. That is exactly what every Iranian family will do in the week leading to the New Year. In Persian language, house cleanup is called 'khaneh-tekani' which literary means 'home-shaking'. The process of cleaning up the whole building inside-out, getting rid of old, useless things and making room for new stuff becomes so time-consuming and tiring that at the end of the day you really feel like you have 'shaken' the whole house.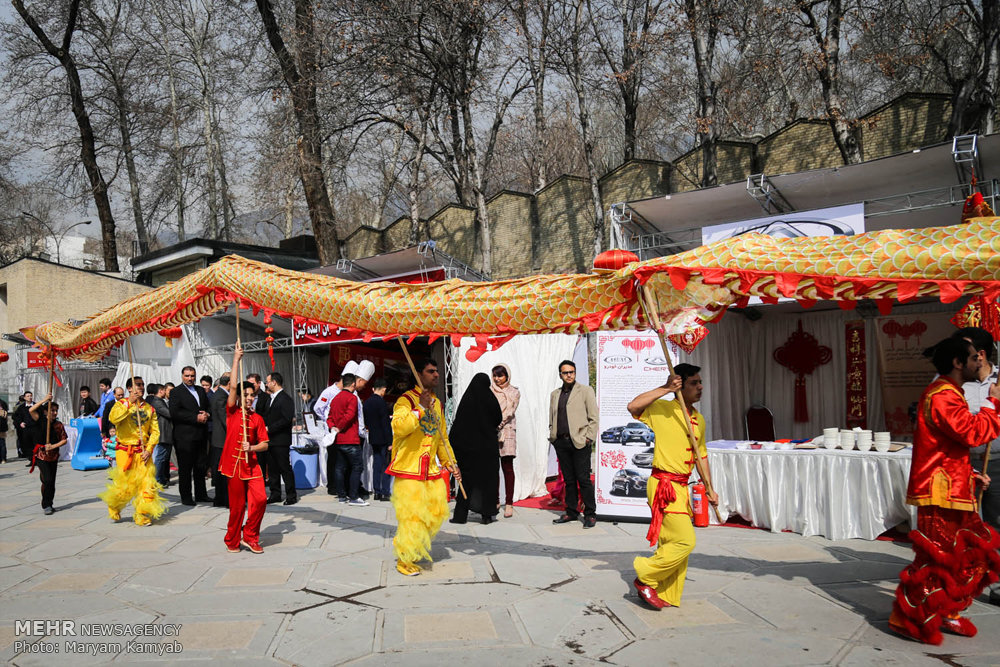 To the outside, Iran and China's relations mostly seem to be focused on economic and political fields, but the thousands of years of history each country is proud of, inevitably draws attention to the two countries' cultural dealings. This in turn, necessitates careful planning on both sides for introducing their culturally rich countries through various events that would appeal to the visitors in a way that would feel at the same time familiar and exotic.
Chinese Ambassador to Tehran, Mr. Pang Sen, told Mehr News that the embassy has organized many events over the past year for further tightening the knot in the two countries' cultural relations; "experts and scholars are constantly visiting each country; we also have library exchanges, concert troupes and film producers. I think the cultural exchange will be beneficial to enhance mutual understanding between our two peoples," he said.
According to Mr. Sen, there are also some specific programs for Iranian Muslims in China during the New Year as well as for Chinese Muslims in Iran during the Spring Festival. "Not long ago, a Chinese delegation of religious figures came to visit Tehran and also Qom. They had a discussion on how to increase our mutual understanding and cooperation," he said.
Also, a group of Chinese Muslims studying Islamic sciences at a branch of Al-Mustafa ِInternational University (MIU), a theological institute in Gorgan, celebrated their New Year on February 8.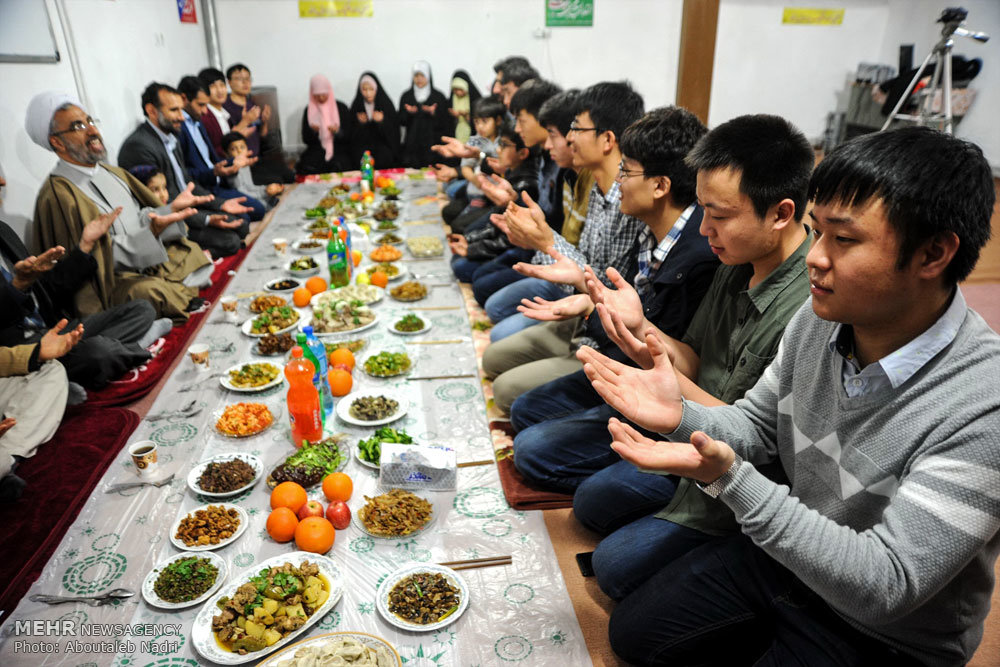 Mr. Sen believed that the New Year festivities both in China and Iran are a "demonstration of their rich culture" and as such, are the most important annual events for the two nations. "Both China and Iran have a long history and we share a lot of things in common," he said, "so while we celebrate Chinese Spring Festival, we also hold it in conjunction with Nowruz so that our people can better know each other and learn from each other."
While the idea of the New Year is almost the same in both Iran and China, the way each country celebrates it is quite different, and holding such joint cultural activities is a good way to introduce all the different ways each nation celebrates the festival.