As Ali Hatami, the head of Tabas department of environment said, the two cheetahs have been caught on the installed cameras, seen by wildlife rangers and the local communities.
He added that the Cheetahs commute among Iranian provinces of South Khorasan, Yaz, and Kerman.
Naybandan wildlife refuge is a national park, situated in 180 km south of Tabas county. Stretching to 1,500,000 hectares, it is the largest reserve in Iran, which was known to have held the highest population of Asiatic cheetahs. Since 2006, it was estimated that at least 15 cheetahs live there.
The Asiatic cheetah (Acinonyx jubatus venaticus), also known as Iranian cheetah, is a Critically Endangered cheetah subspecies surviving today only in Iran.
The cheetah survives in protected areas in the eastern-central arid region of Iran, where the human population density is very low.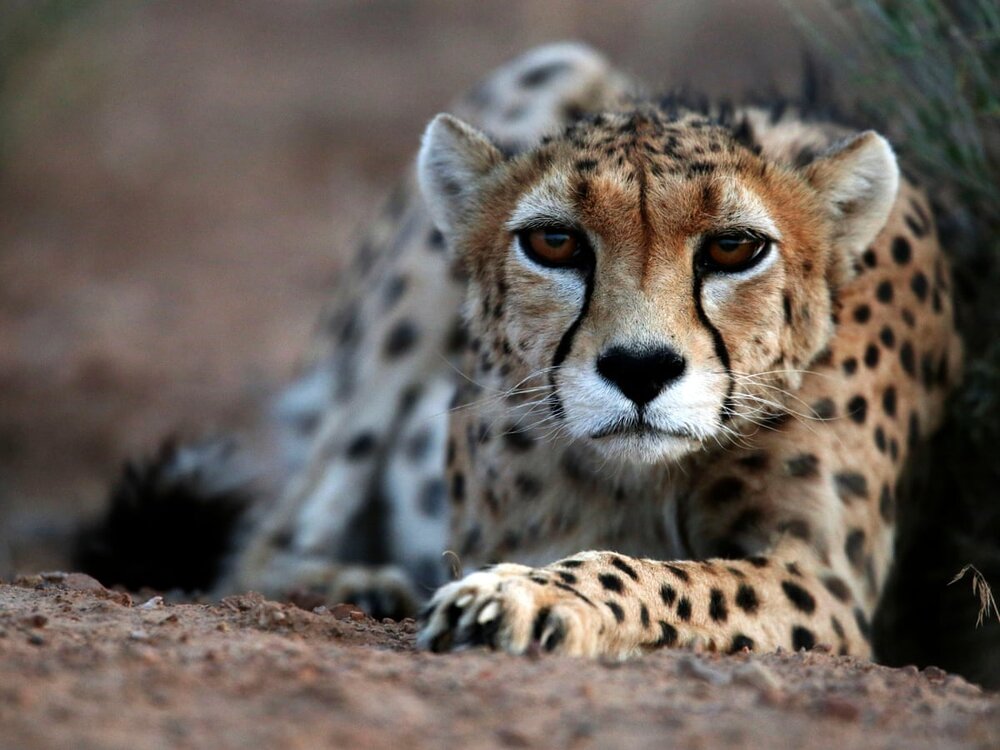 In recent years, according to the National Geographic, cheetah conservation groups have worked to build awareness in Iran about the plight of the subspecies of cheetah known as the Iranian or Asiatic cheetah.
With fewer than 50 believed to be left in the wild, all in Iran, this cheetah is one of the most imperiled cats on Earth. It has long been hunted as a trophy species, and cheetah-human encounters remain an issue for remote communities.
Iran's Department of Environment, the UN, PWHF, and others have been working to elevate the cheetah's profile, the National Geographic reported in March 2019.
HJ/5052240