During a press conference at 36th Fajr International Film Festival on Wed. in Tehran, distinguished American director, screenwriter and producer, who has been invited to the FIFF as a special guest, made a request to address the AFP correspondent present at the conference to talk about his impression of French President Emanuel Macron's position on Iran nuclear deal.
"Back at my hotel room, I saw on television your President Macron standing alongside President Trump, calling for a revision on Iran nuclear deal. I couldn't believe it," Oliver Stone said among a large gathering of Iranian and foreign press at the FIFF's main venue, Charsou Cineplex, in downtown Tehran.
The three-times Oscar winner was referring to remarks made by Macron and Trump at a joint press conference at the White House on Tuesday. The two presidents hinted at a new agreement on Iran's nuclear program.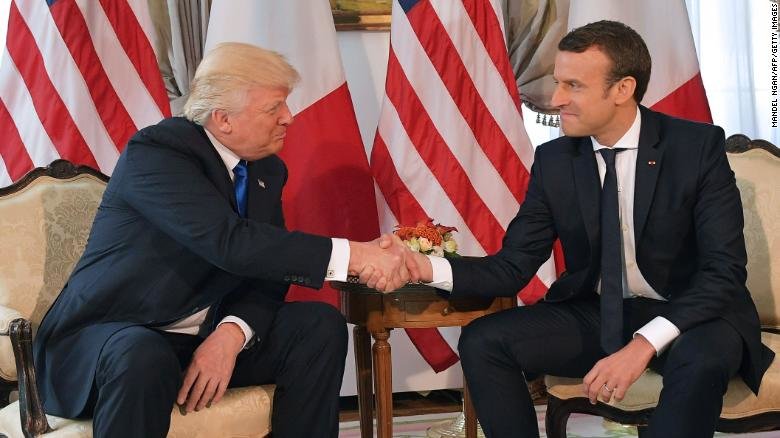 Macron's visit comes ahead of a May 12 deadline for Trump to decide whether to extend waivers of economic sanctions on Iran, a US commitment under the agreement. Trump has been aggressively railing against the Iran nuclear deal, calling it "worst deal ever". "They will have bigger problems than they ever had before," Trump threatened Tehran at the presser should it resume its nuclear program if Washington decided to withdraw from the deal.
Oliver Stone went on to praise the foreign policy of former French President Jacques Chirac, which marks a great contrast with the position of the current French president.
"I remember very well, with great pride, when President Chirac said no to President Bush when he wanted to invade Iraq. And now to see this young man who doesn't have much of a sense of history or memory of the great traditions of France…we have to remember that Mr. Macron, much the same way as Mr. Sarközy, seems to want to stand alongside America as a sign of 'French power'."
"This is a return to the colonialism and imperialism of the old France," Stone warned. "France has to learn it can't be an imperialist anymore. Mr. Macron has to learn not to be an imperialist."
"For me, to see him join Mr. Trump in his declaration is very depressing," he said, adding that he will always remember "the better side of France" with Mr. Chirac.