"I've been coming to Tehran Book Fair ever since I learned how to read," said a 25-year-old girl accompanied by a group of what appeared to be her classmates. "This is the 30th year the book fair is running in my hometown, which makes it, I think, my 18th time here? That's a lot of dedication!"
For many Iranian book lovers, making a presence at Tehran International Book Fair, no matter how brief and rushed, no matter the amount of money in their credit cards, no matter if there's that one book that they really need to get their hands on or they've already purchased all the books they need for months to come, is a necessary activity. If they fail to attend one run, they will probably feel like they have missed on something great that they will never know what. And they might as well be right. Even if for no other reason than being surrounded by thousands of book titles from all your favorite publications in a single day.
This was the second time the fair was being organized at Shahr-e Aftab Exhibition Complex, an urban landmark of 135,000 square meters which contains a global trade center, hotels, public park and central square. It has been constructed purposefully for the Tehran Book Fair, however, with 15 halls (one triple hall, four twin halls and four separated halls) dedicated to as many as 7,000 stands showcasing more than 4,000 titles by over 2,700 domestic and foreign publishers. Notable among foreign participants with their own stands at the fair are publishers from Germany, Italy, Russia, France, Mexico, Austria, Japan, and China. Countries such as Finland, Sweden, Chile, India and Serbia are participating at the Iranian major book event for the first time. According to the 30th TIBF director, the number of participating countries has increased in this edition of the event, which will dramatically enhance cultural diplomacy.
The fair's venue is, unfortunately, too far out. It is situated at the outskirts of the capital, a 2-hour drive if you live in downtown Tehran. But the traffic jam is less of an issue now, and the stands are given more breathing space. It is also much easier for visitors to walk through narrow halls crammed with book stands on either side. I am not much of a fan of the commuting time, but I appreciate the overall architecture of the complex and the lack of claustrophobic feel the previous editions of the fair unfailingly gave off. You'd think not many people would actually take the time to make a trip so far out to the new venue. Well, you would be wrong.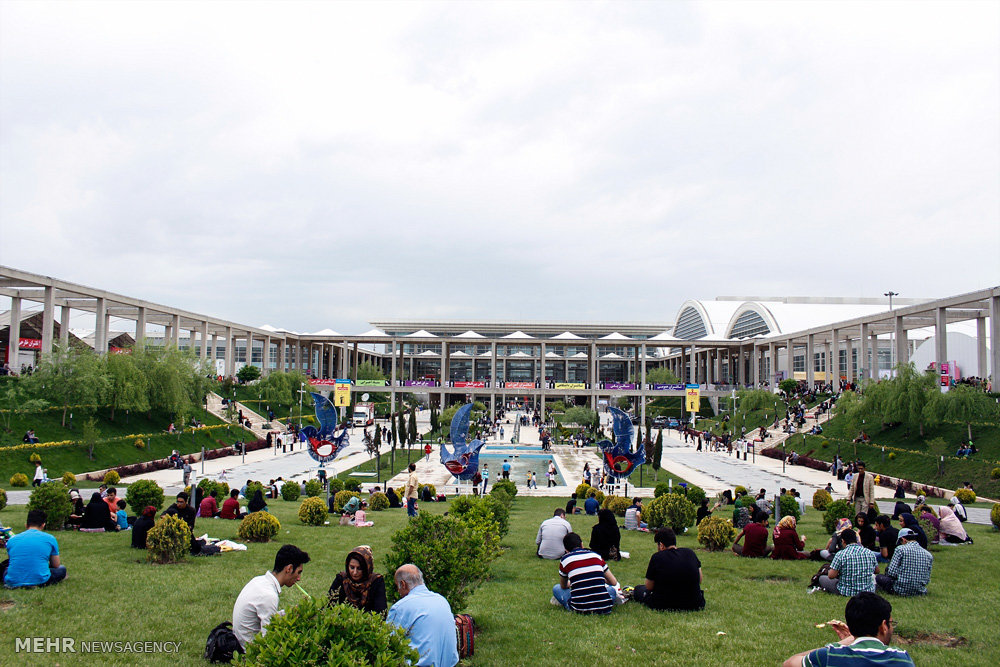 "I took the subway all the way from home in the east of Tehran," a young girl in her twenties said while skimming through a list of available books at Markaz Publication stand, most notable for publishing books in genres of literature and philosophy. "I admit it was a long ride, and could've been quite mind-numbing if I hadn't brought a book with me to read. So not much wasted time."
Italy's pavilion was quite a sight of beauty at the International Hall. Designed by Iranian architect Leila Araghian, famous for her award-winning design of Tabiat Bridge, the 300 sq. meter pavilion for the Guest of Honor at this year's TIBF included one section dedicated to Italian titles, one section to translated titles, and a saloon for holding meetings between publishers from both countries for talks on book trades. Fifteen Italian writers, poets, and illustrators including Alessandro Barbero, Michela Murgia, and Luca Novelli have been invited to participate in the event.
Istanbul has been chosen as TIBF's first Special City Guest. A delegation of eight from this Turkish city participated in various programs of the fair, four of whom among Turkey's outstanding writers, such as İlber Ortaylı and Derya Örs.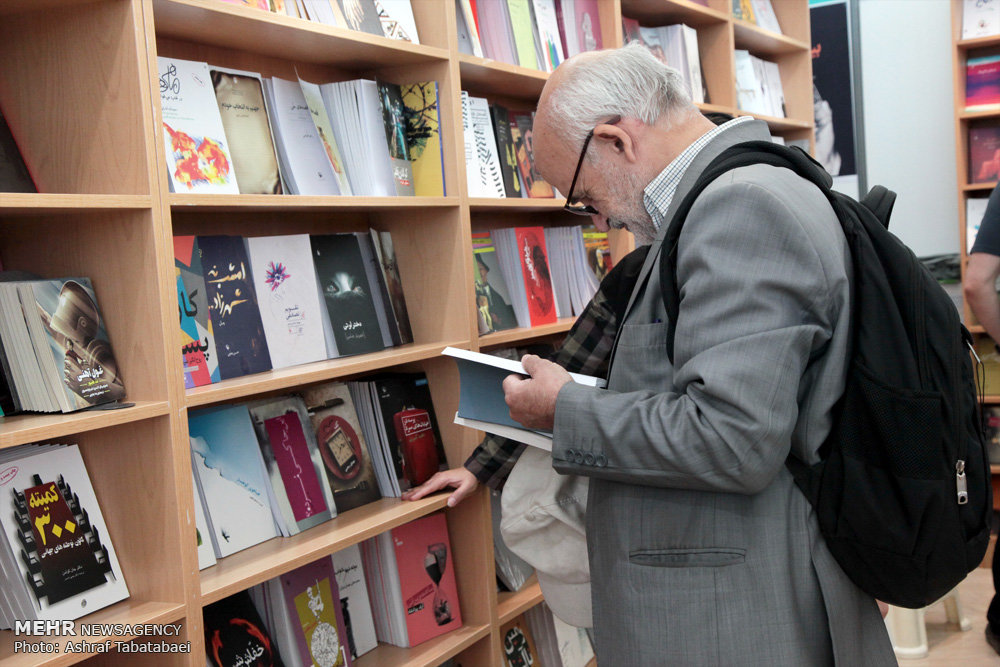 There is always a huge crowd of book enthusiasts at Cheshmeh Publication, which specializes in translated books of literature from all around the world.
"Cheshmeh has been very successful at discovering noteworthy titles and translating them before any other publication, but it actually feels like it has a monopoly on translated books and I don't like it," a man in his thirties shrugs amicably. Books published by Cheshmeh have a tendency to reach as many as 20 editions, and most often than not, people purchase books based on a particular translator rather than the actual writer.
"It's easier to discover good books by writers that I don't know when I check out all the books a particular translator whose taste I trust have worked on," said a girl clutching to her newly-purchased book 'Britt-Marie Was Here' by the Swedish writer Fredrik Backman. The book has just been released in English and it is already available in Persian. His 'A Man Called Ove' became very popular with the Iranians as did in many other countries.
My favorite publication this year was Nimaj, simply because of the kind of paper they use for publishing their books. A 300-page book by Nimaj publication weighs almost nothing in your hand, which is a stark contrast to books traditionally published in Iran, which feel heavy and uncomfortable. "It's a special paper from Switzerland, and more importantly, we don't cut down trees for it," one of the men in charge of the stand told me after I complemented the publication on their choice of paper.
Buying books at Tehran International Book Fair can be quite a pleasurable activity. On the one hand, if you are among those lucky groups who could get discount coupons for the book purchase, you will definitely feel less pressure on your bank account. On the other hand, the good people in charge of the stands are extra helpful to find the type of book you would most likely enjoy reading. Just tell them, for example, that you are interested in war literature by European writers. You will be then presented with a number of books on the topic together with a short description, a recommendation, and some interesting tidbits that stand staff would freely share with you.
'Let's Read One Book More' was this year's promotional motto. In the words of American author Jim Rohn, "The book you don't read won't help." The Italian Catholic priest Thomas Aquinas was also very on point with his warning: "Beware of the person of one book."
The 30th edition of Tehran International Book Fair was held at Shahr-e Aftab International Exhibition Complex from 3-13 May, 2017.