In the second day of the congress, Professor Paul Matthews, Director of Division of Brain Sciences, Imperial College London, provided the meeting with the latest brain methods to detect individual differences. He said that using the latest cutting-edge technology of brain mapping had hit findings which challenge prior established beliefs in the field.
Professor Paul Thompson, of Imaging Genetics Center Lab, University of Southern California in Los Angeles, was second speaker of the second day. He is the head of 'Enigma,' and provided information about the project; "Enigma helps our understanding of structure, functions, and brain diseases through data from brain mapping and genetics; three company contribute to the project and so far, more than 50,000 people from 35 countries have participated; the project is in fact convergence of the brain mapping community to establish one of the greatest data bank in the history of science. The ultimate objective is to decode the genetics of the brain," he told the congress.
Abbas Alavi, Professor of Nuclear Medicine and Neurology, University of Pennsylvania and the pioneer of fluorodeoxyglucose (FDG)-positron emission tomography (PET) imaging technique and director of the congress and Mojtaba Zarei, Professor of Neuroscience and Neurology, Institute of Medical Sciences and Technology, Shahid Beheshti University asked questions, to which Professor Thompson shared Professor Zarei's proposal that diverse data banks in different parts of the world would be a possibility, especially he welcomed Iranian initiative. He believed that it was imperative for the scientific community to bridge gaps in communication among scientists, organizations, and countries to help stronger and improved research in the field.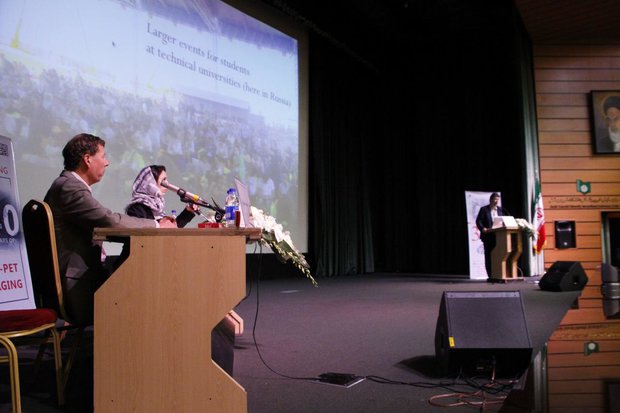 SH/PR