One of the most beautiful cities in Iran to visit is Bushehr province which is located in the center of Bushehr port on the Persian Gulf and is the 17th largest province in Iran.
The local food of the area is by far more delicious than any other seafood you have ever tried in your life and is definitely worth a try.
You can taste the most delicious seafood in Iran in Bushehr. Bushehrians have special skills in flavoring and eliminating the unpleasant smell of seafood. Fish and shrimp are the main ingredients and red pepper and tamarind are the main flavors of most Bushehr dishes. Shrimp stew and fish stew are just some of the delicious dishes that you can try on your trip to the province.
It is totally true to say that the people of the southern area of Iran are all known as hospitable people.
Local Cuisine in Bushehr
The local and traditional foods of southern regions have a crucial position in Iranian food culture and many of these foods constitute their routine meal of them. Many foods are relevant to the warm and humid conditions in the southern regions of Iran.
As mentioned above, the fishing industry is the most important industry in Bushehr therefore the local foods' main ingredient is either fish or shrimp. Here are some examples of the delicious local food of the south
Ghalieh Mahi (Fish Stew);
In fact, Ghalieh Mahi is a kind of spicy stew in which fish has an important role.
In order to prepare a good Ghalieh, we can use mackerel or any other fish in the southern region of Iran with little bones like Thorny cheek, Tigertooth croaker, Stripped piggy, Threadfin, Black Pomfret and even sometimes shrimp along with vegetables such as coriander and fenugreek, onion, pepper, turmeric, garlic, oil, and tomato paste.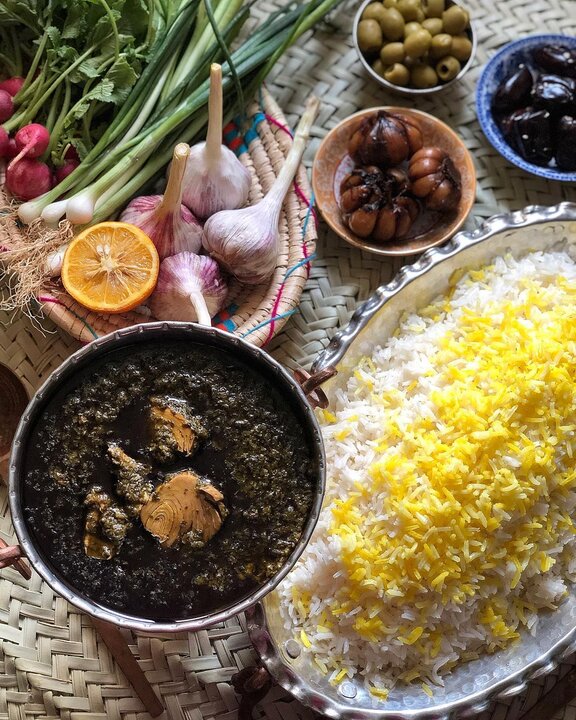 Tamarind is also added in order to make a sour taste. Ghalieh Mahi is usually served with rice; however, you can eat it with some bread. The Ghalieh Mahi's delicious taste, aromatic smell, and good appearance arise from the vegetable and garlic.
Rice and Fried Shrimp
Another local food is rice and fried shrimp marinated in a red onion sauce which can be found in southern Iran. Each southern city of Iran makes it in a different style with verities of spices. No matter where you try it, the main ingredients remain shrimp and rice.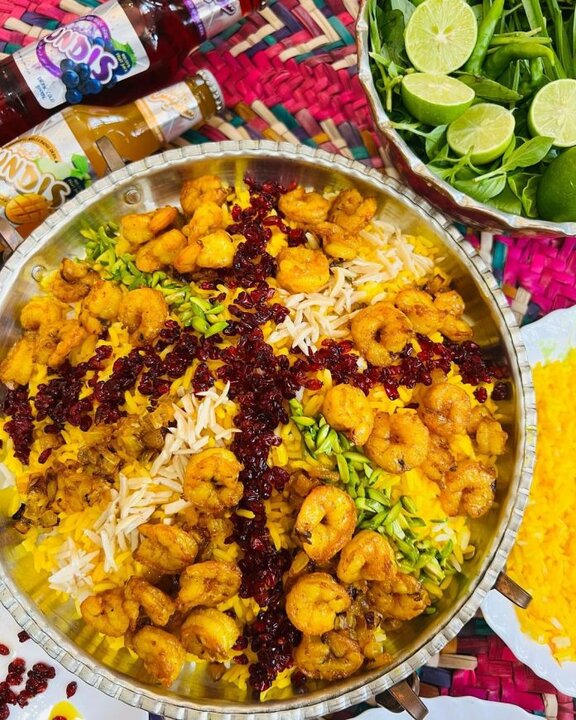 Falafel
Falafel is an inexpensive stall food. You can find it almost everywhere in Iran. But the most famous falafel is from Bushehr and the Abadan cities. The main ingredients are beans and peas. It is served in pita bread or flatbread or even baguette with fresh vegetables, pickles, and hot sauce.
Fresh vegetables and other ingredients can be varied in each city but the main food is those little delicious balls.
Yatimak
Yatimak is one of the local foods of Bushehr province, which has a high nutritional and dietary value due to the ingredients such as beans.
Another ingredient that is part of the food culture in Bushehr and the south of the country is tamarind, which is one of the main ingredients of Yatimak.
Tamarind together with eggplant gives it a very delicious taste.
This dish is made of eggplant, beans, onions, and tamarind and it is spicy like most dishes in southern Iran.
Bushehri Halva
Rashi Halva or Halva Ardeh is one of the traditional sweets or souvenirs of Bushehr province. Cooking of Sangak Halva is common in many parts of the Bushehr province.
Angosht Pich Halva is one of those traditional and delicious sweets that has been usually cooked in religious ceremonies since ancient times.
Gordeh bread
Housewives in the southern Iranian province of Bushehr welcome the advent of the Persian New Year by making different types of bread.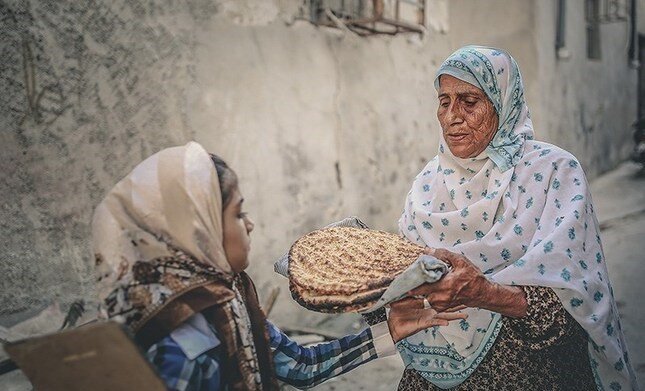 Two methods of baking bread are common in Bushehr: inside a tandoor and on a pan. The one cooked in a tandoor is thick and known as Gordeh. They spray sesame on the bread before putting it in the tandoor.
The bread baked on a pan is thin. It is spread out on a special board using a roller pin. Then it is put on the pan to be baked. This thin and dry bread comes in different types and can be preserved for months.
Compliled by Marzieh Rahmani