With just days to go in Russia-Ukraine one-year war anniversary, Western countries' leaders are visiting Kyiv in a show of their support for the Ukrainian government against Russia.
A day after US President Joe Biden visited Kyiv on a surprise visit, Italian Prime Minister Giorgia Meloni also arrived in the Ukrainian capital on Tuesday, her spokesman told AFP news agency.
The Italian prime minister, Giorgia Meloni, arrived in Kyiv to meet the Ukrainian president, Volodymyr Zelenskiy, and reiterate Italy's support for the war-torn country, as she navigates tensions on the issue within her rightwing alliance and divided public opinion.
Tuesday's trip is seen as one of the most significant made by Meloni since she came to power in October and comes a week after her coalition partner Silvio Berlusconi, the Forza Italia leader, blamed Zelenskiy for Russia's attack on Ukraine.
Her visit carries symbolic significance, given that it comes a day after the US president, Joe Biden, made a surprise trip to the Ukrainian capital, the Guardian reported.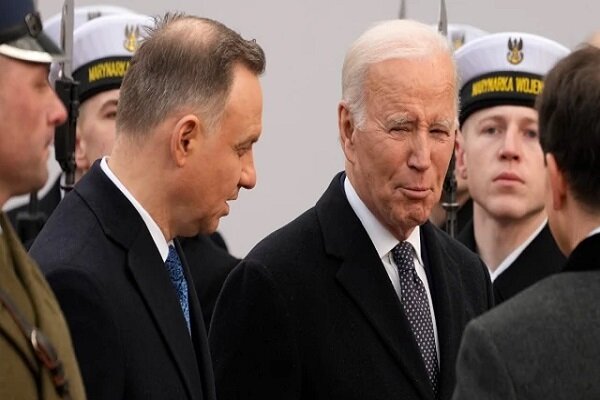 The US president arrived in Warsaw and met with Polish President Andrzej Duda on Tuesday, following his surprise visit to Kyiv the day prior.
MNA