Karimi's name was included in the book "Women's voices in tourism research" published by the University of Queensland.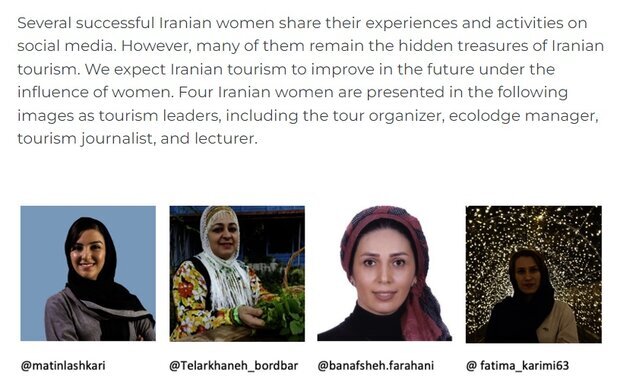 The book showcases the many contributions that women worldwide have made to tourism research. It also serves as a collective mentoring platform, containing letters written by women to future generations of tourism researchers and passing on invaluable observations and advice.
Women in Iran run and manage different tourism-related businesses, including leading internal and international tourism groups, creating and selling handicrafts, teaching and training tourism, and managing various types of accommodations and related services in different cities, part of the book mentions.
The book also notes that the number of Iranian women active in the field of tourism is increasing and they participate more in various projects related to tourism and environmental protection.
MP/5671641