He made the remarks in the meeting with Turkish Grand National Assembly Speaker Binali Yildirim on the sidelines of the 2nd Speakers' Conference in Tehran on Friday. Heads of parliaments from Iran, Afghanistan, Pakistan, Turkey, China, and Russia have gathered here in Tehran in the two-day event to confer on the challenges of terrorism and expansion of inter-regional ties.
Seeing US behavior, many countries have distanced themselves from the country, said Larijani, adding, "this is a positive step."
Touching upon the importance of boosting security and economic cooperation in the region, he added that regional states believe that issues can be settled through political solutions.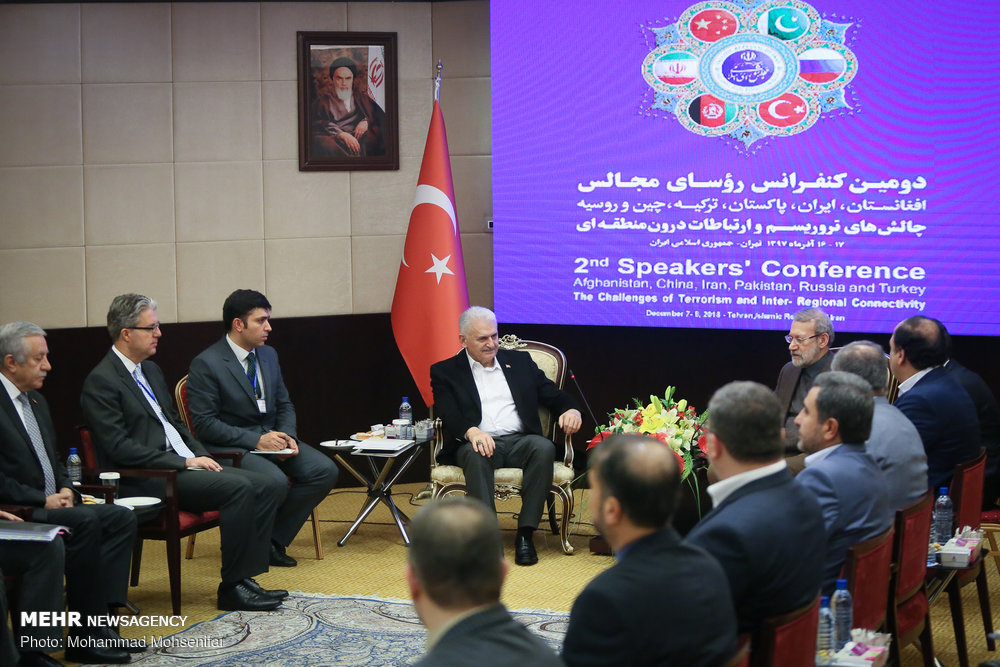 For his part, Yildirim condemned the Chabahar terrorist attack, adding that the increased cooperation between Iran and Turkey was successful in controlling terrorism in the region.
Elsewhere, he said that the United States adopts unilateral measures without considering the rights of other countries and withdraws from international agreements which have been reached with many efforts.
Pointing to the importance of trading with national currencies, Yildirim added that using US dollar is a threat against countries and that regional states are moving towards increased trading ties by eliminating dollar.
MAH/4478607